**I received an all expense paid trip thanks to Disney. All my opinions are my own and not swayed by outside sources.*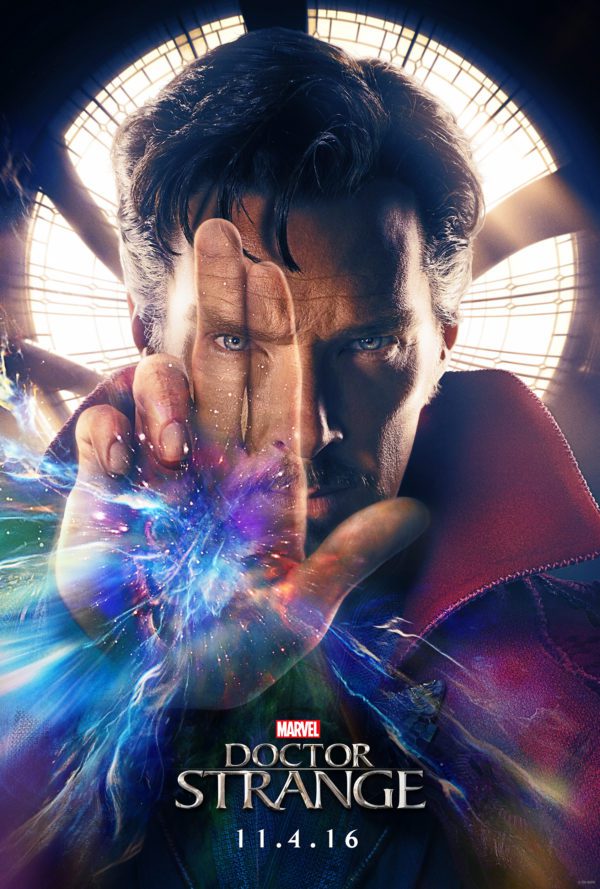 Last night as I was watching Jimmy Fallon, I saw Benedict Cumberbatch as his special guest, who I had the pleasure of interviewing last week for Doctor Strange. Just as he was the morning of our interview, he was so pumped about playing Doctor Strange and I really can't blame him, for all his excitement. If you are a Marvel fan and even if you are not, I believe in 100 percent certainty you will LOVE Doctor Strange. It is truly unlike anything else you have seen before on the big screen.
I am going to be honest with you and tell you that I did not know much about the storyline of Doctor Strange. I am a very big Marvel fan but this is one comic book series, I did not read. I went in with a complete blank slate. I was a bit nervous that I would not understand what it was about and that I would have trouble following along with the story. I was completely wrong though as the movie was very easy to comprehend from start to finish. It is an origin story that explains the characters thoroughly and removes any doubt of not understanding.  If you have not read the comic books, do not fear, you will still LOVE it. Again you have to trust me on this! It is FANTASTIC!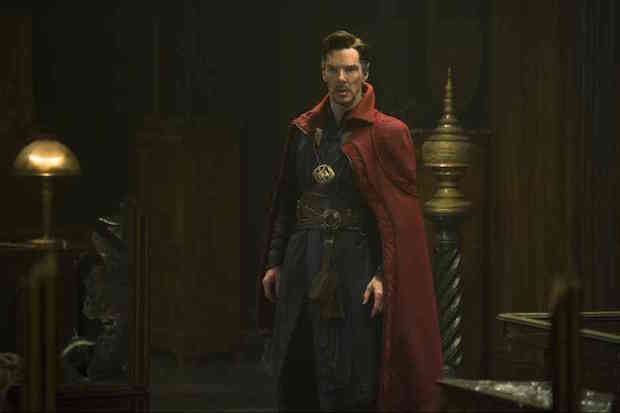 MY TOP 5 REASONS WHY YOU SHOULD SEE DOCTOR STRANGE:
1. It is MARVEL! In my opinion, Marvel can never go wrong. They have such an unbelievable balance of character development, story lines, action, and special effects. While I have loved every Marvel movie to date, I will say this is not your traditional Marvel movie in that it is an introduction story that focuses on developing the characters. Sure there are tons of special effects and plot, but it really is a story that they want the viewers to evolve with. As director Scott Derrickson said….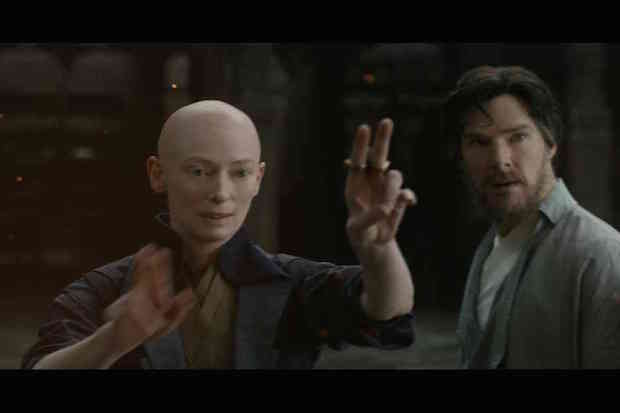 "I just know the way I felt about superhero movies, which was, this is a golden era of comic book cinema, it's the most significant populist cinema in the world, but it's reached a saturation point, of the kinds of movies that we've seen, and we've got to do something new and fresh. It's got to evolve, or it's going to decline. And, when I saw Guardians of the Galaxy, I was like, ah, touchdown, you know? I was so elated, that was my favorite movie of that year, because it was so unexpectedly fresh and new, and it was so weirdly, uniquely, James Gunn, that it took me about half an hour to get used to the sense of humor. Like, when you first watch that movie, it's not funny at first, it's just weird."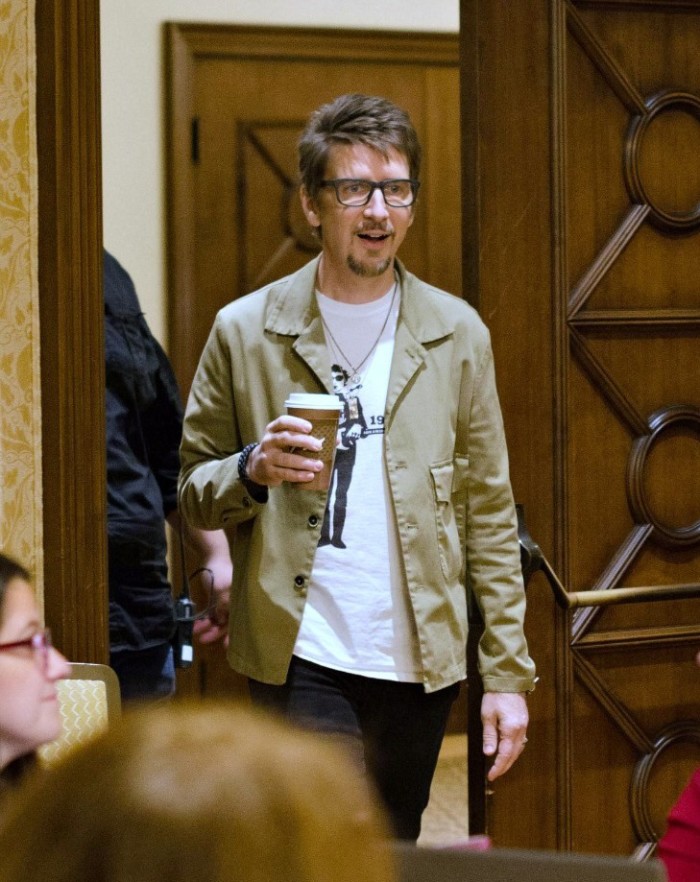 "And then when you sort of realize how funny it is, it gets funnier and funnier, and every time you see it, it becomes funnier, still. So, as a fan, going into Doctor Strange, I wanted to make the kind of comic book movie I wanted to see, which was a hard left turn. It was a bold and fearless leap into the surreal, with some substantial meaning. Some depth of ideas, and still fun, still Marvel, still a Marvel character. With a little more originality and ambition than what we've been seeing, lately. Because that's what I wanted as a fan, that's what everybody wants. If I hit that target, then I assume and I have to believe it'll satisfy other people as well."
I think he hit the nail on the head when he said that this movie is so original, fresh, and fun. It did remind me a bit of how they changed the direction of the Marvel films with Guardians of the Galaxy. With this movie, they are going in a different Marvel direction but with all the great deals of fun!
2. The Special Effects are probably the best I have seen in a movie to date! Doctor Strange comics are based on Steve Ditko's artwork. It is set in the 60's and it is so funky. Psychadelic would be a great word to describe the special effects in the movie. You will see buildings upside down, things coming at you, etc. It is so hard to really explain without going to see it. I was absolutely blown away with the special effects and how Scott Derrickson absolutely nailed his vision with using Steve Ditko's original vision of it taking place in the 60s. I HIGHLY RECOMMEND seeing it in IMAX 3D. I usually hate 3D movies but this movie really NEEDS to be seen in 3D. Again you will see what I am talking about when you see it.
3. The cast was truly second to none!  In movies, directors using have to seek out cast and usually not everyone agrees to star in the movie. However in Doctor Strange, every single person who Scott Derrickson wanted in the movie signed on instantly! With the part of the Ancient One, played by Tilda Swinton,  Scott Derrickson told us he wrote this part exactly for her without even realizing it. The day we interviewed him, he told us he could not go on with this movie without Tilda. She is absolutely AMAZING.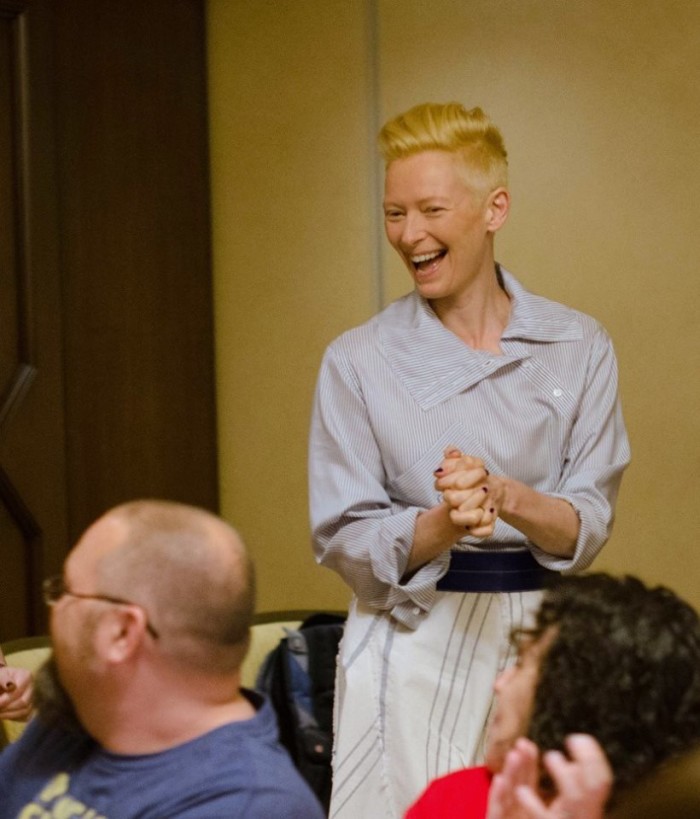 Benedict Cumberbatch was the most perfect choice for Doctor Strange.  Doctor Strange plays the part of a former neurosurgeon who will embark on a journey of self healing through a magical and mystical world. This is Benedict's first role in the Marvel universe and he could not be more excited! He nailed the role!!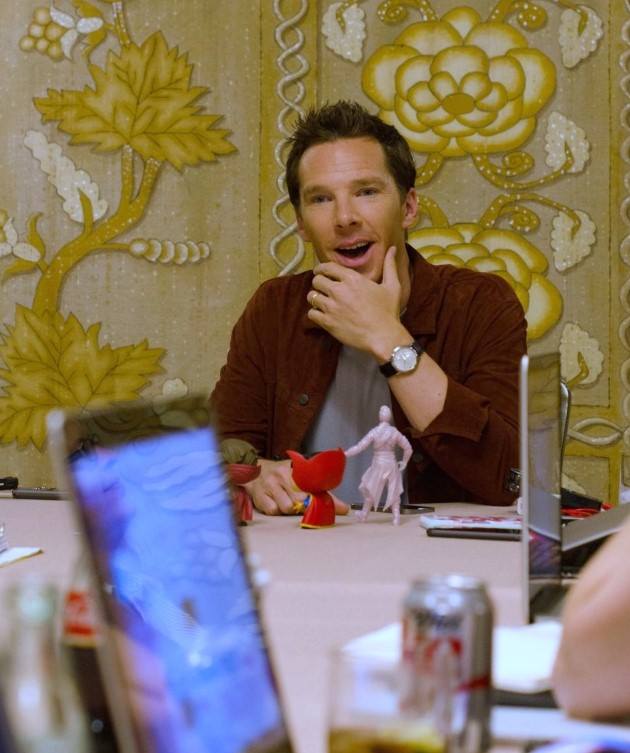 Rachel McAdams was a great supporting lead playing the role of fellow surgeon and colleague to Doctor Strange (Benedict Cumberbatch) and they have an involved relationship. She is a strong force in Doctor Strange and she plays the character role perfectly.
Mads Mikkelsen plays the ultimate villain,Kaecilius, doing many wonderful battle scenes with Doctor Strange. He is the most perfect choice to play the villain and you will all find his role eerie and powerful.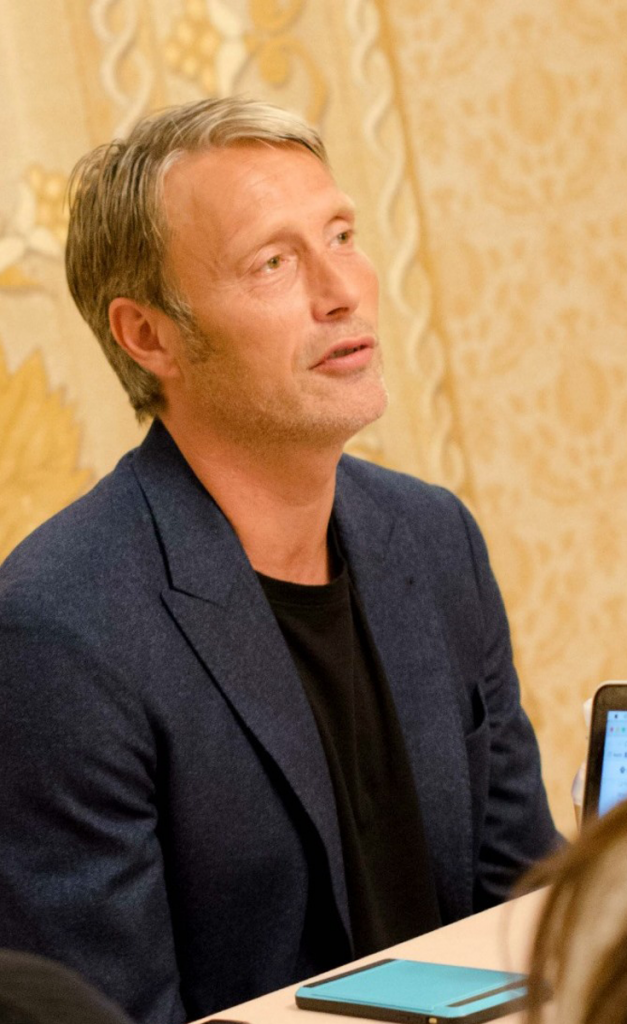 Rounding out the cast are Benedict Wong, Chiwetel Ejiofor, Michael Stuhlbarg, Benjamin Bratt, and  Scott Adkins to name a small few.
4. There is MAGIC, HUMOR, and POWER combined into this great movie.  While the special effects are amazing, you will also see the most magical moments ever set on the big screen. As with most Marvel movies, there are also several laughs that will be had. I love watching such a powerful movie that I can also laugh in. It was a great mix of magic, humor, and power tightly wound into a beautiful movie.
5. The Take Home Message is one that adults and kids alike will enjoy. 
In this movie, Tilda Swinton has one of the most powerful words that she says directly to Benedict Cumberbatch. She tells him, "It is not all about you!" This is so true in life. While people may think it is all about them, it is truly not. It is important to be have confidence in life, but also really important to be a team member, be respectable, and a good person. The messages portrayed in Doctor Strange are ones I want my own kids to learn and I think this movie is a great way for them to learn them.

I have also been asked whether your younger kids can see this movie. It does have a PG 13 rating because of the special effects and such. If your child has seen Civil War, I think they will be fine seeing this movie, but ultimately it is up to the parents to decide.
I highly recommend seeing Doctor Strange in theaters! It would be a disservice not to if you are a movie lover. ENJOY!
About Doctor Strange:
From Marvel Studios comes "Doctor Strange," the story of world-famous neurosurgeon Dr. Stephen Strange whose life changes forever after a horrific car accident robs him of the use of his hands. When traditional medicine fails him, he is forced to look for healing, and hope, in an unlikely place—a mysterious enclave known as Kamar-Taj. He quickly learns that this is not just a center for healing but also the front line of a battle against unseen dark forces bent on destroying our reality. Before long Strange—armed with newly acquired magical powers—is forced to choose whether to return to his life of fortune and status or leave it all behind to defend the world as the most powerful sorcerer in existence.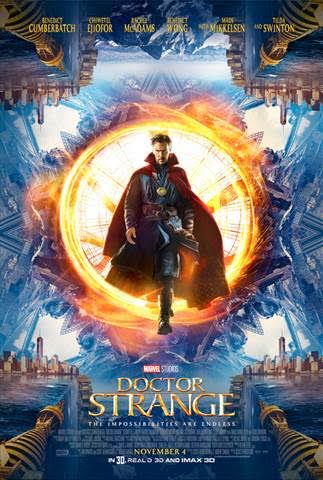 See Doctor Strange in theaters TODAY!