****I received an all expense paid trip thanks to Disney and Marvel Studios. All my opinions are my own and not swayed by outside sources. Photo credit to Louise Bishop and Disney pictures.**

Three or so weeks ago, I had the absolute privilege of attending the #AntManEvent and screening Ant-Man, as well as interview the talent. Truth be told, I am a relatively new Marvel fan in the last year or so. My husband is a DIE-HARD Marvel fan and always wanted me to get into it with him. So we slowly progressed through almost all the Marvel movies and I became a hard-core fan. After hearing that they were making Ant-Man, I was very interested how this movie would come to par and how it would differ from the comic books everyone loves.
Well, I have to say Ant-Man definitely added to my Marvel love, if that is at all possible. While I did see it a few weeks ago, I also had a chance to see it in NYC last night, and I loved it equally as much, if not more. What I found so interesting about this movie, although it is a Marvel movie and the Marvel family will rejoice in this film, it will also appeal to non-Marvel fans. I think if you have never seen a Marvel film before (you really should though), you will thoroughly enjoy this movie from beginning to end.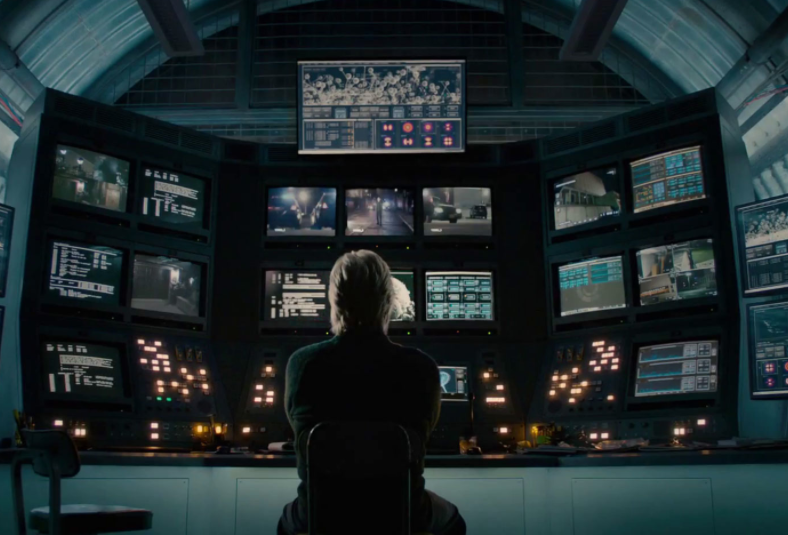 What makes this movie stand out for me is it has a perfect balance of comedy, superheroes, and family. The theme of family resonates with the love seen between Scott Lang/Ant-Man (Paul Rudd) and his daughter, as well as between Hank Pym (Michael Douglas) and his daughter Hope (Evangeline Lilly). The redemption between the father/daughter relationship is the powerful theme that anchors this movie emotionally. While it is definitely a superheroes movie, it takes us all back to the ups and downs of relationships and how good relationships prevail in the long term.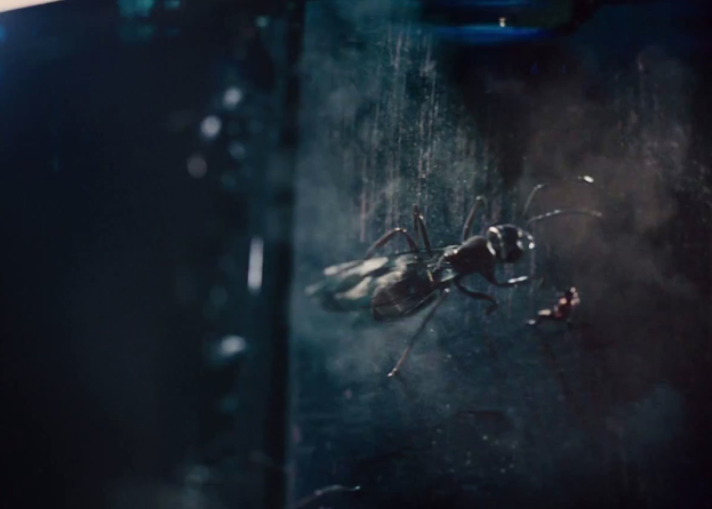 Here is the synopsis for Ant-Man:
*The next evolution of the Marvel Cinematic Universe brings a founding member of The Avengers to the big screen for the first time with Marvel Studios' "Ant-Man." Armed with the astonishing ability to shrink in scale but increase in strength, master thief Scott Lang must embrace his inner hero and help his mentor, Dr. Hank Pym, protect the secret behind his spectacular Ant-Man suit from a new generation of towering threats. Against seemingly insurmountable obstacles, Pym and Lang must plan and pull off a heist that will save the world.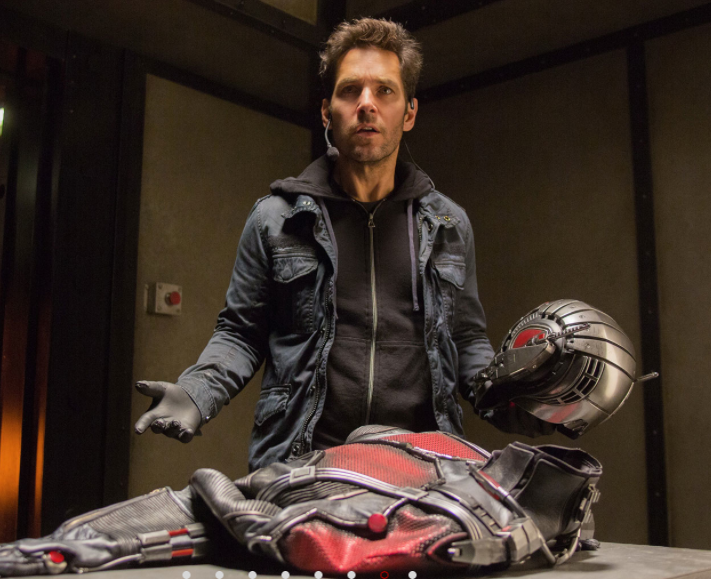 Marvel's "Ant-Man" stars Paul Rudd as Scott Lang aka Ant-Man, Evangeline Lilly as Hope Van Dyne, Corey Stoll as Darren Cross aka Yellowjacket, Bobby Cannavale as Paxton, Michael Peña as Luis, Tip "T.I." Harris as Dave, Wood Harris as Gale, Judy Greer as Maggie, David Dastmalchian as Kurt, and Michael Douglas as Dr. Hank Pym. Directed by Peyton Reed and produced by Kevin Feige, p.g.a., Marvel's "Ant-Man" delivers a high-stakes, tension-filled adventure on July 17, 2015.*
While people may take this movie to be a smaller film, in reality it truly is not. It is a high action movie that Marvel fans worldwide will love from beginning to end. Most of the beginning and mid part of the movie deals with how Scott Lang actually became Ant-Man by way of finding the suit in Hank Pym's house. Hank Pym retired the suit awhile back but now needs Scott Lang on the role because it has taken a toll on him, all those years of being Ant-Man.  Scott Lang is an ex-con who was previously jailed, that needs to get in control of his life and be the father that his daughter deserves.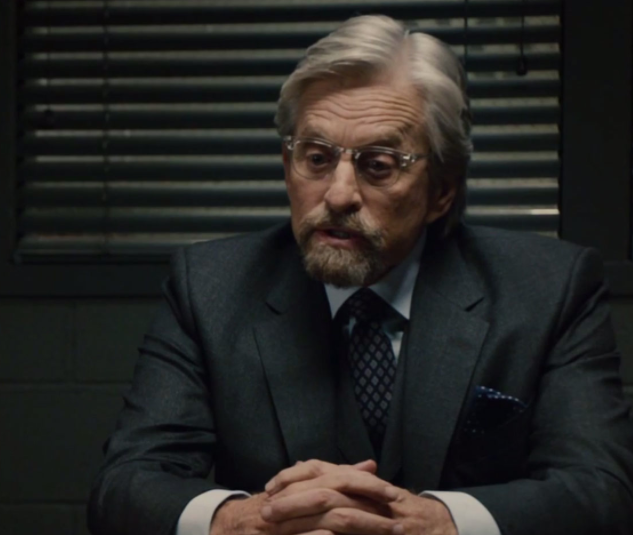 We get introduced to Hope who is the scientist and female protagonist in the movie. With her father by her side, they watch Scott Lang put on the Ant-Man suit and conquer by fighting the ultimate villain, Darren Cross. Darren Cross takes on the role of YellowJacket who has some amazing fight scenes with Ant-Man. My all time favorite scene in the movie is the one towards the end where the two of them fight in Scott Lang's ex-wife's home with his daughter in her bedroom. Keep an eye out for Thomas the Tank Engine in this scene!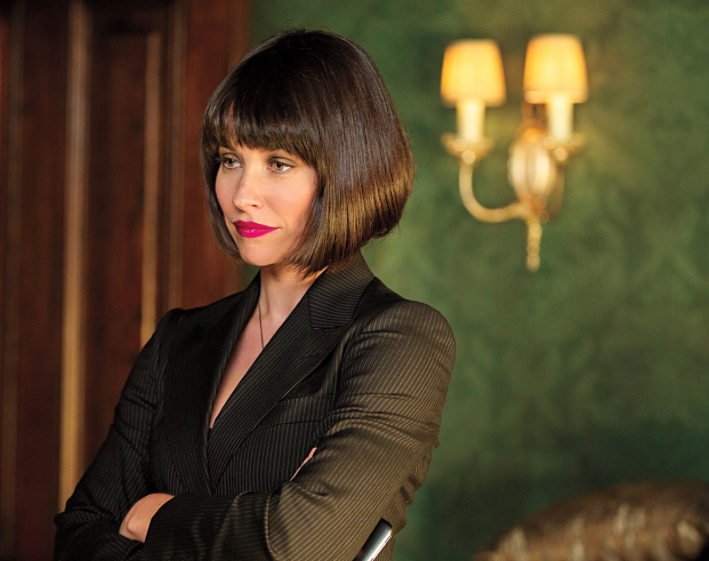 What makes Ant-Man stand apart is his ability to shrink to an ant size and fight forces with him being so miniscule. He commands ants to take control of forces to fight the villain. He needs to fight Darren Cross since he was on his way to steal the shrinking technology and use it as a dangerous weapon. Without saying too much, Ant-Man ultimately prevails.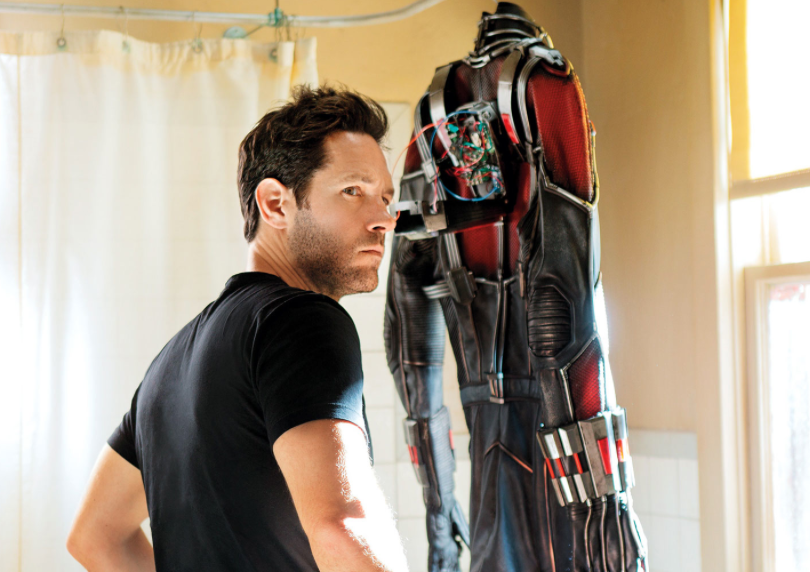 This movie is outstanding and is great for all families. I took my four year old to see Ant-Man last night and he did not move or say one word. He loved it. Even my 6 year old daughter exclaimed, "Mommy..That was great!"  It is the perfect balance of family fun, comedy, comic, superheroes, and action. It is lighthearted and good action fun film for the entire family. Be sure to see Ant-Man this weekend! Let me know what you think! Oh..and be sure to stay because there is a mid credit and after credit scene you don't want to miss. Now let's all hope, we will see an Ant-Man 2 in the future because Ant-Man was marvelous!