In November I was honored to be invited to LA to cover the Moana press tour. I was so excited about this trip because I heard such amazing things about Moana. Well not only did that trip turn out incredible, I am happy to say that Moana is probably in my top five of all time favorite Disney movies! Moana just came out on DVD this past Tuesday and trust me when I tell you that you must own it! You will regret it if you don't buy it and then it goes back into the vault.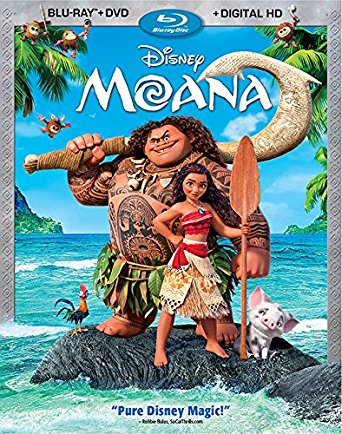 SYNOPSIS:
Three thousand years ago, the greatest sailors in the world voyaged across the vast Pacific, discovering the many islands of Oceania. But then, for a millennium, their voyages stopped – and no one knows exactly why. From Walt Disney Animation Studios comes "Moana," a sweeping, CG-animated feature film about an adventurous teenager who sails out on a daring mission to save her people. During her journey, Moana (voice of Auli'i Cravalho) meets the mighty demigod Maui (voice of Dwayne Johnson), who guides her in her quest to become a master wayfinder. Together, they sail across the open ocean on an action-packed voyage, encountering enormous monsters and impossible odds, and along the way, Moana fulfills the ancient quest of her ancestors and discovers the one thing she's always sought: her own identity.
MY TOP FIVE REASONS TO OWN MOANA:
5. It is not your typical princess movie! While I love my traditional princess movies like Cinderella and Rapunzel, Moana is a princess who is also a leader. You will not find your typical princess meets prince love story here but rather a story of a strong women who ventures out in the waters to achieve what she knows she must do. She is one of the strongest Disney characters both in mannerisms and self confidence.
4. It has a great moral and lessons to learn! This is not only a feel good movie but one that I want my daughter to come away with the most  important lesson that she can do anything she wants in life. Moana has to face a lot of adversity and swims in the harshest waters. She has a lot of obstacles along the way to meet the demigod Maui and even then after. She succeeds in her journey and saves her people. I love the life lessons and the girl power in this movie! Rather than focusing on finding her prince, she is focused on herself and her people. It is a very moving and uplifting movie, with powerful life lessons, for boys and girls alike.
3. The animation is terrific! Moana is directed by the renowned filmmaking team of Ron Clements and John Musker ("The Little Mermaid," "Aladdin," "The Princess & the Frog") and produced by Osnat Shurer ("Lifted," "One Man Band"). The animation is truly second to none and the colors on screen are some of the best I have ever seen before. 
2. The cast is unbelievable! You can check out my interview posts of the cast here: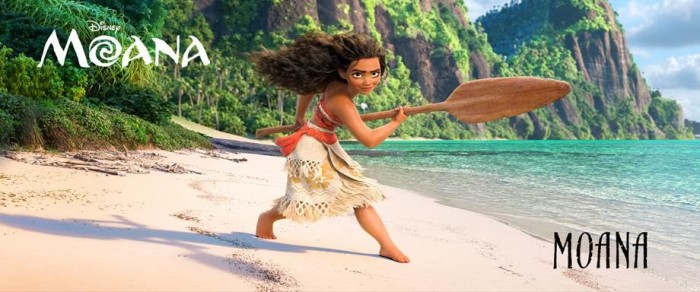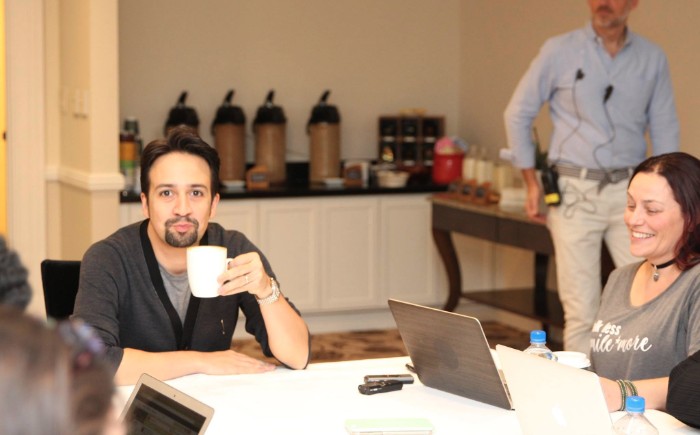 1. The music is outstanding!  The diverse and dynamic team behind the film's inspired music includes Tony®- and Grammy®-winning lyricist/composer Lin-Manuel Miranda, who's behind Broadway's Pulitzer Prize-winning and multiple Tony-winning "Hamilton" and the Tony-winning "In the Heights," and is a 2015 MacArthur Foundation Award recipient. Three-time Grammy®-winning composer Mark Mancina created memorable scores for films like "Speed," "Tarzan" and the Oscar®-winning "Training Day," and also co-wrote songs, produced and arranged the score for Broadway's musical production of "The Lion King." Opetaia Foa'i, the founder and lead singer of Te Vaka, is a winner of numerous world music awards, including the Senior Pacific Artist award for his contribution to Pacific music.


*Sample provided. All opinions are my own and not swayed by outside sources.*