**I received an all expense paid trip thanks to Disney. All my opinions are my own and not swayed by outside sources. Photo credit given to Disney and Louise from MomStart.com.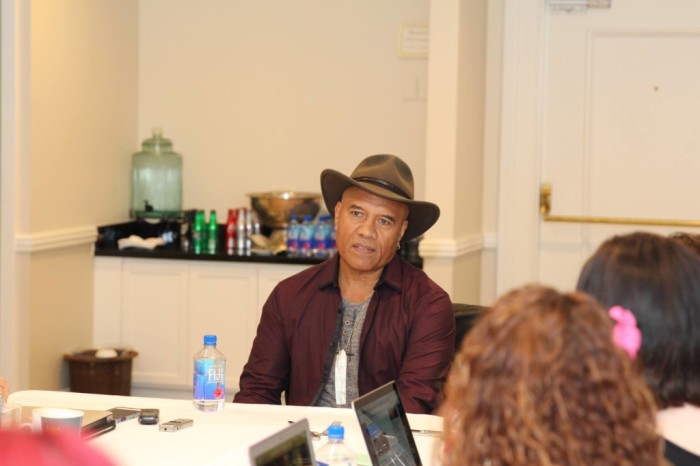 Some really exciting news came about last week! Moana was nominated this year for best animated motion picture at the Golden Globes and  "We Know The Way" was also nominated for best song by musical creators,  Lin-Manuel Miranda and Opetaia Foa'i. While we all know Lin-Manuel Miranda, most of us have not heard about the musical genius,Opetaia Foa'i before. However, that will surely change!

Opetaia Foa'i was sought out specifically to collaborate with Lin-Manuel Miranda to create all the music in Moana. Opetaia Foa'i credits include songwriter, producer, singer, guitarist, and percusionist. He is the original founding member of  Te Vaka, which is  a contemporary Pacific Music band. He has written, recorded and co-produced eight Te Vaka albums and his work has been documented in 2 DVDs. He has toured the world with Te Vaka and spread the message about the Pacific Islands including the culture and people. Music and dance from his upbringing has always been a huge part of his life and now he has helped to create some of the best Disney music, in my opinion.
It was a true honor interviewing him a few weeks back as well as having the chance to see him perform a medley of Moana songs live at the Red Carpet premiere of Moana. It was also a very endearing moment to see him collaborate with his daughter singing some of the Moana songs at the Red Carpet. If you have not seen Moana, be sure to take yourself, your kids, your neighbors, whoever! Just go see it because truly it is that good!
My Interview With Opetaia Foa'i:
To start he told us he became involved in his film because his manager contacted Disney with his music and although a lot of artists contact Disney, he told us he got lucky that they chose him. I don't think it is luck though as he is unbelievably talented!
Question 1:  How much time did you spend working and collaborating with Lin Manuel to create some of the songs together?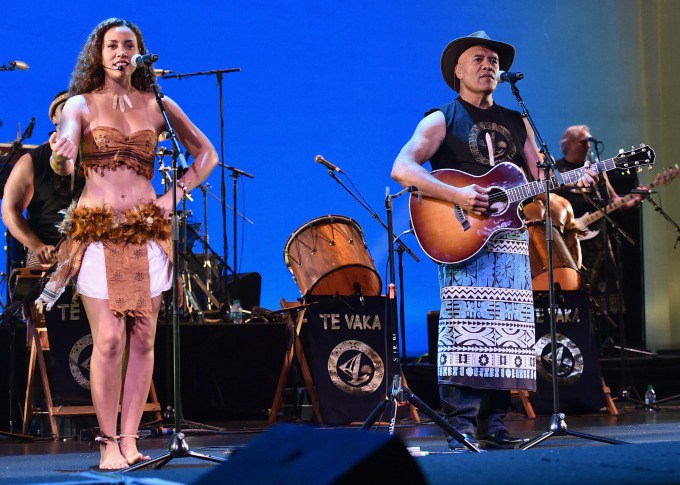 "Before he got wicked famous, it was awesome because we had a lot of time together, He works very fast and I work very fast too.  It was quite an amazing combination cause you've got Mark who is very experienced along that line and you've got Lin who's very good with lyrics and directing.  And there's me who, I don't read music but I do write from emotion. I can grab a scene and I can get emotion out of it very quickly so we found that that combination worked really well.  I'm very childish in the Studio and luckily so was Lin and so we had a lot of fun together."
Question 2: How did you decide how to mix some of the culture and give it a more modern feel?  How did you balance it wanting to make it up to date songs that have that traditional sound, lyrics?
He told us they bounced ideas back and forth between themselves. He had ideas that passed and some that did not, and visa versa with his coworkers. He told us he is very passionate about the pre-missionary pacific and the music that goes along with it. He loves the charts and beats that go along with his music.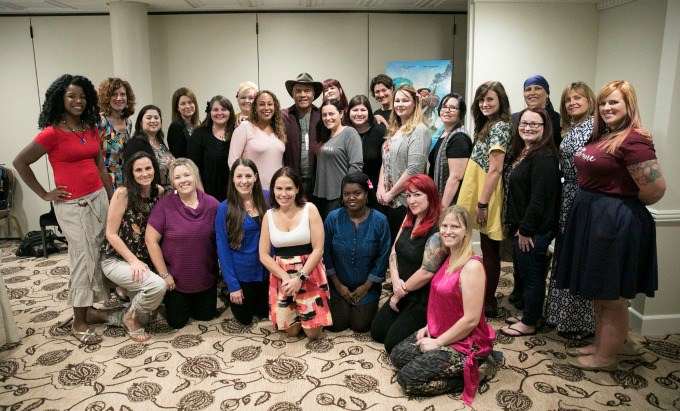 Question 3:    What was your favorite part in the process?
He told us it was the fact that his heritage and culture was brought into the music.  His culture and his music he mentioned to us is his breathing air. To him it was never a real job to create music based on his culture.
  Question 4:   You listened to that voice inside.  What's next on the horizon for you?
"You know, I'm happy where I am now.  Just to get here. My journey  was really to promote my culture and you know, I've traveled the world and people got sick of me talking about these people that are the best Navigators, best Sailors in the world, everywhere.  And to be honest, I thought I'd reached the end of my run and I was ready to, you could say, hang up my horse unless the opportunity came up.  So it's just extended it a little bit more."
Question 5:   What were your thoughts when you saw it put together with the Music and the story?
He told us it was gorgeous and I completely agree!
Question 6:  What about capturing the culture?  Is it right on?
He said absolutely yes and his ancestors would be very proud of the film!
Question 7:    What's song had the most meaning to you that made it on the Soundtrack?
"The first track that I wrote was "We Know the Way". I wrote that as soon as I signed on in  2015.  They were very excited that I wrote it and then we were all  pacing up and down  and getting all the lyrics together.  Smoke coming out of us.  And they come out with those beautiful lyrics and just slaughtered it."   AGREE!!!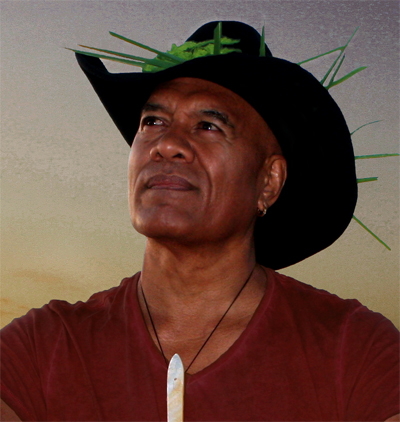 Question 8:   What message do you have for young Artists that are following their passion?
He told us it is very important to follow your passion. This movie is his story of his culture which he never thought would come to pass. And it did and he stressed that other young artists should go ahead and follow their dreams.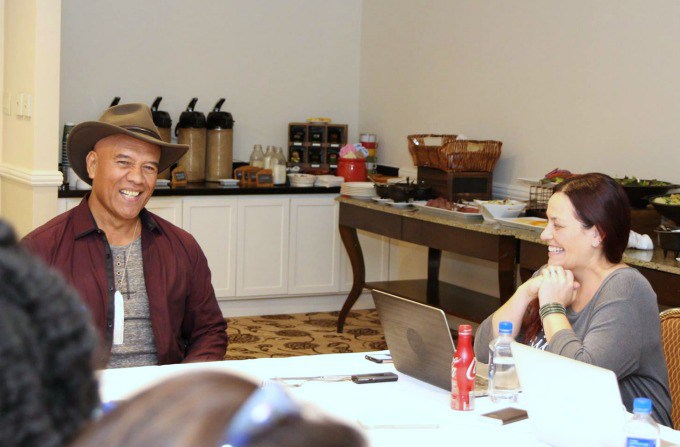 Question 9:  So what were some of those key elements you keep referring to your culture that is represented in the movie?
" Chants, Lots of drums and of telling of the stories of ancient Polynesia.  Those are the 3 elements that I always push. And  if you've seen the movie, you get a lot  of chants.  You hear a lot of drums, percussions, and all those key things."
Question 10:  Did you have a lot of free range when it came to your visions and stuff? I know that you went for Polynesian but you saw a lot of stuff that didn't make the movie?
"This is my first experience with Disney so  it was unknown territory.  I didn't know where I was going but all I know was that if I just kept true to what I've been doing for all these years,  I'll leave it to them to throw things out and keep things going."
It was awe inspiring interviewing such a humble musician! I learned a lot that day!
BE SURE TO SEE MOANA IN THEATRES THIS HOLIDAY SEASON!!