**I received an all expense paid trip thanks to Disney. All my opinions are my own and not swayed by outside sources.*
A few months back, I heard that Moana was going to be one of the biggest Disney movies to open this year and it might even be the next Frozen. I wasn't so sure anything could surpass my love of Frozen but I think Moana did! I was able to screen Moana twice last week in LA and I have to say that this will be the Disney movie of the year! It has the cumulative mix of excitement, adventure, family, and love wrapped around a pretty bow. Although I have seen it already multiple times, I truly can't wait to take my kids to see it when it opens November 23rd. They are already counting down the days to see it.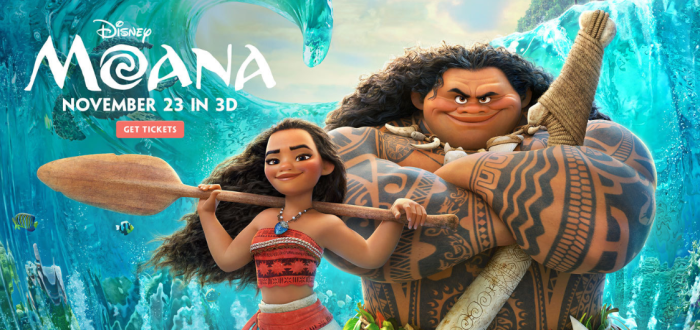 SYNOPSIS:
Three thousand years ago, the greatest sailors in the world voyaged across the vast Pacific, discovering the many islands of Oceania. But then, for a millennium, their voyages stopped – and no one knows exactly why. From Walt Disney Animation Studios comes "Moana," a sweeping, CG-animated feature film about an adventurous teenager who sails out on a daring mission to save her people. During her journey, Moana (voice of Auli'i Cravalho) meets the mighty demigod Maui (voice of Dwayne Johnson), who guides her in her quest to become a master wayfinder. Together, they sail across the open ocean on an action-packed voyage, encountering enormous monsters and impossible odds, and along the way, Moana fulfills the ancient quest of her ancestors and discovers the one thing she's always sought: her own identity.
MY TOP FIVE REASONS TO SEE MOANA:
5. It is not your typical princess movie! While I love my traditional princess movies like Cinderella and Rapunzel, Moana is a princess who is also a leader. You will not find your typical princess meets prince love story here but rather a story of a strong women who ventures out in the waters to achieve what she knows she must do. She is one of the strongest Disney characters both in mannerisms and self confidence.
Moana has a deep love of her culture and the Polynesian people. Instead of the love for a prince, the love is for her Polynesian family and she will do anything for them. Moana is beautiful inside and out. Her confidence in herself and her power to get what she believes in makes her, in my mind, a Disney "princess" who will be looked at for generations to come.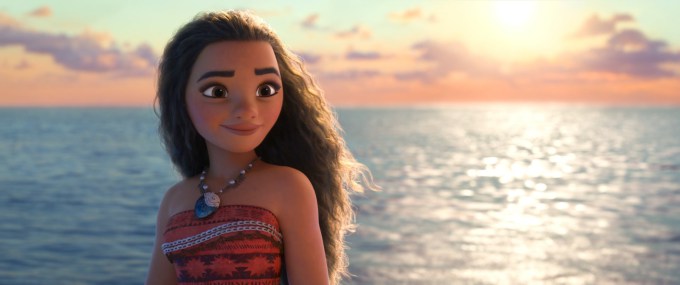 4. It has a great moral and lessons to learn! This is not only a feel good movie but one that I want my daughter to come away with the most  important lesson that she can do anything she wants in life. Moana has to face a lot of adversity and swims in the harshest waters. She has a lot of obstacles along the way to meet the demigod Maui and even then after. She succeeds in her journey and saves her people. I love the life lessons and the girl power in this movie! Rather than focusing on finding her prince, she is focused on herself and her people. It is a very moving and uplifting movie, with powerful life lessons, for boys and girls alike.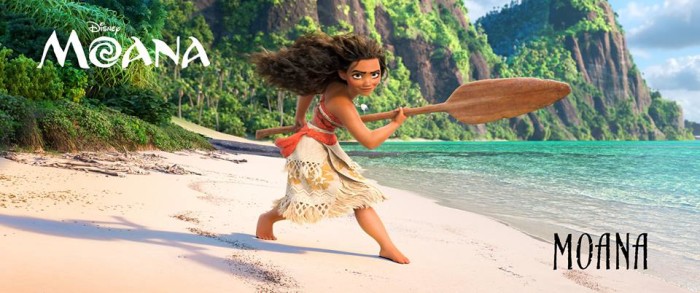 3. The animation is terrific! Moana is directed by the renowned filmmaking team of Ron Clements and John Musker ("The Little Mermaid," "Aladdin," "The Princess & the Frog") and produced by Osnat Shurer ("Lifted," "One Man Band"). The animation is truly second to none and the colors on screen are some of the best I have ever seen before. Most of the movie takes place on the water and the beauty of the water is captured throughout the movie. They did a magnificent job with capturing the beauty of the Polynesian culture and showcasing that on the big screen. The characters are also all very carefully thought out. For example, at one point the directors were going to make Maui bald but after a lot of research, they decided to give him gorgeous locks. The directors spent many of months perfecting the movie by doing their own research of the Polynesian Islands. Oh and keep a watch on the gorgeous tattoo animation that is seen throughout Moana.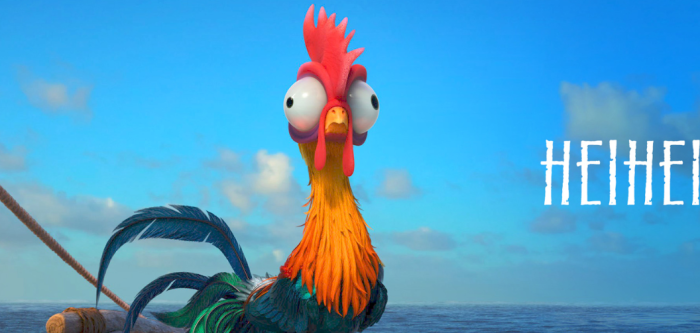 2. The cast is unbelievable! Over the next few weeks you will be reading all my interviews with the cast but I will say that every character voiced in Moana was terrific. Maui is voiced by Dwayne Johnson who not only sounds exactly like him but looks like him.  I love following along with his journey that is filled with action packed scenes. Moana is voiced by Auli'i Cravalho, who is a newcomer on the scene but a name who you will remember for many years to come. Moana and Auli'i are both 16 years old and both are beautiful people. The entire cast is truly amazing!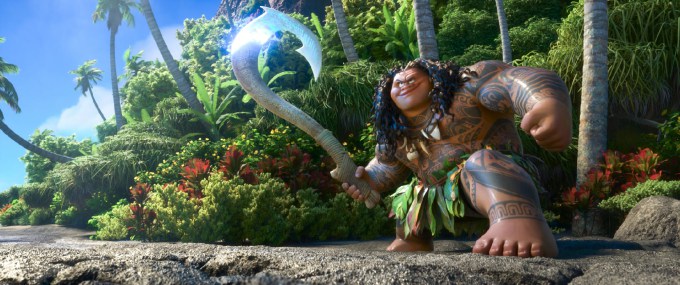 1. The music is outstanding!  The diverse and dynamic team behind the film's inspired music includes Tony®- and Grammy®-winning lyricist/composer Lin-Manuel Miranda, who's behind Broadway's Pulitzer Prize-winning and multiple Tony-winning "Hamilton" and the Tony-winning "In the Heights," and is a 2015 MacArthur Foundation Award recipient. Three-time Grammy®-winning composer Mark Mancina created memorable scores for films like "Speed," "Tarzan" and the Oscar®-winning "Training Day," and also co-wrote songs, produced and arranged the score for Broadway's musical production of "The Lion King." Opetaia Foa'i, the founder and lead singer of Te Vaka, is a winner of numerous world music awards, including the Senior Pacific Artist award for his contribution to Pacific music.
While I love all parts of Moana, I think my favorite is the music. It is that good and will have you singing along in no time at all. The soundtrack is released tomorrow so be sure to learn the songs before you go! You can sing along in the theater silently LOL!
Directly before Moana, you will have the chance to screen the fantastic short, Inner Workings. Inner Workings is a new short by  first-time director Leo Matsuda (story artist for "Big Hero 6," "WreckIt Ralph"). It showcases the constant internal struggle between a man's pragmatic, logical side and his free-spirited, adventurous half. Created by a small team at Walt Disney Animation Studios in a unique, fast-paced style that blends CG and traditional hand-drawn animation, the short explores the importance of finding balance in daily life.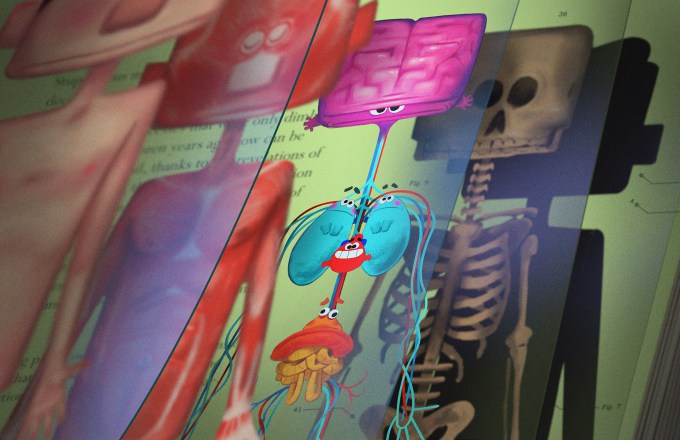 This is my favorite short I have seen thus far! It is a heartfelt short featuring the main character Paul and his struggles between happiness with living life and being sad. In the end happiness wins over and all is well in the world. I loved the music featured and I felt for Paul throughout his journey. I also loved the ending of the short. I really hope this wins an Oscar for best short because it so deserves it!
BE SURE TO SEE MOANA AND INNER WORKINGS IN THEATERS NOVEMBER 23rd!