This post is sponsored by Country Crock.
Thanksgiving is over and now we are onto the Christmas/Chanukah holidays. I am so excited because this is my favorite time of year. There is nothing like spreading the joy of the holidays with my family. Every year, one of my favorite traditions is to bake cookies together and sit together around the fire eating them.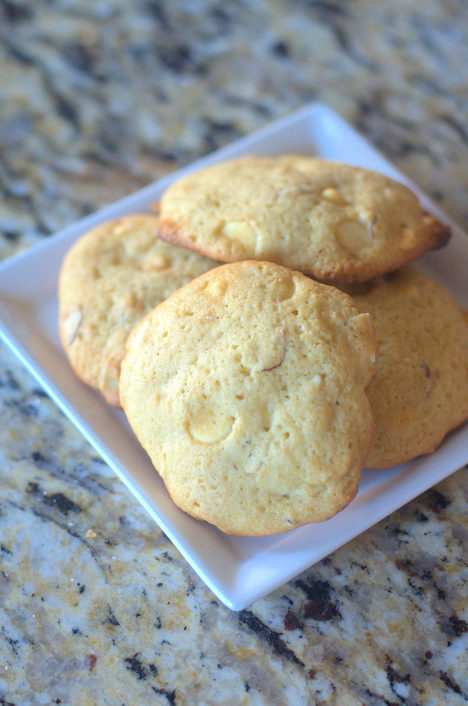 Also every year we have the tradition of trying a different cookie recipe till we perfect it. We have tried so many through the years but my favorite is the Country Crock® Make It YoursTM Cookie Recipe. This recipe was so easy to make and it is fun for the kids, because you can add your own mix-ins. A score if you ask me!
What I love about this recipe besides the taste is how easy it is. It only take a few ingredients and you can personalize it with your own mix-ins. For the holidays, we are going to add white chocolate chips and almonds for our mix-ins. We did a test trial of these and they ended up being truly fantastic! You can also switch up the mix-ins so you have a ton of different cookies with just one recipe. That means I can make more delicious nom noms in less time and with less hassle. WIN
White Chocolate Chip Almond Cookies: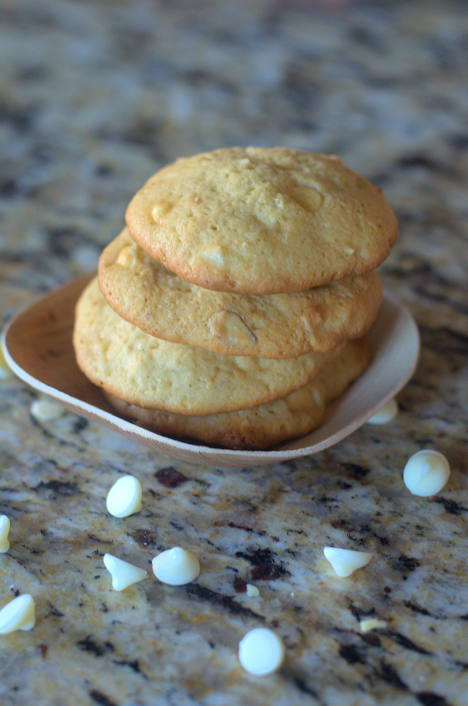 Ingredients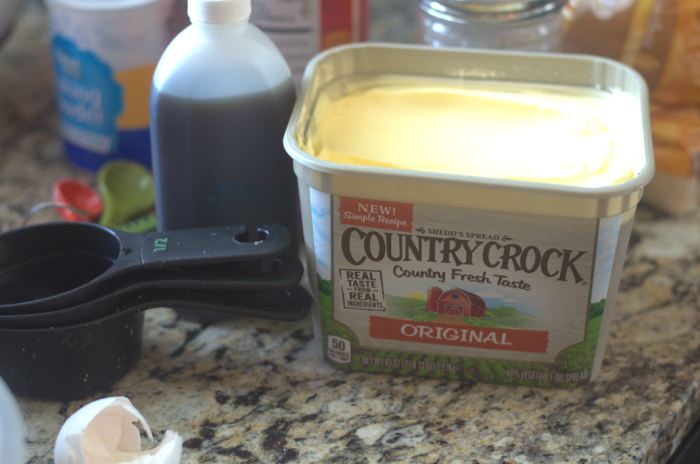 1 cup Country Crock®
3/4 cup granulated sugar
1 large egg
1 large egg yolk
2 tsp vanilla extract
3 cups all-purpose flour
1 tsp baking powder
3/4 tsp salt
1/4 tsp baking soda
1 to 2 cups of your choice of mix-ins (visit CountryCrock.com for mix-in inspiration)- we used white chocolate chips and almonds
Directions
Preheat oven to 375°.
Mix brown sugar, granulated sugar, Country Crock® spread, egg, egg yolk, and vanilla in a large bowl until well mixed. Stir in flour, baking powder, salt, and baking soda until blended (dough will be soft and creamy).
Add mix-ins to the dough (leftover Halloween candy, dried fruit, HERSHEYS Kitchens® chips, sprinkles, etc.)- We used white chocolate chips and almonds.
Drop dough by rounded tablespoons onto ungreased baking sheet 3 inches apart.
Bake 10 to 12 minutes or until edges are lightly golden.
Cool 1 minute on wire rack; remove from baking sheets and cool completely.
Best Cookies with Country Crock® and Make It Yours™ This Season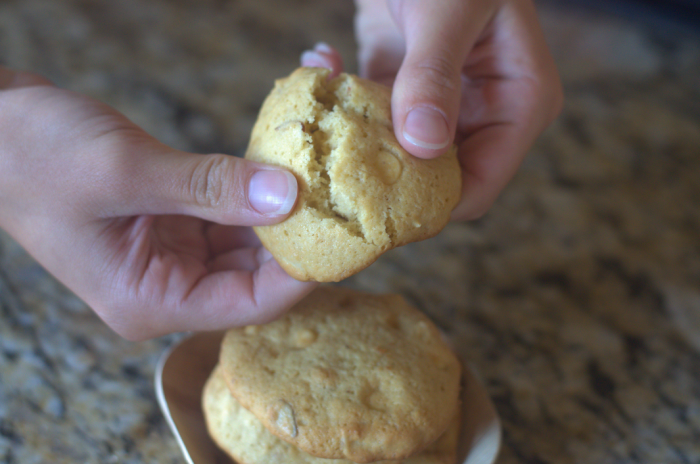 I love this base cookie recipe from Country Crock®. The Make It Yours™. This recipe is perfect for making so many different varieties of the best cookies, and it makes it so easy to do. If you're a baker, I encourage you to give this recipe a try. The best cookies are only one simple recipe away!
This holiday season I will continue to spread cheer and joy. My really good friend Ruth from Viva Veltoro will be sharing my recipe across her social media channels and I will be doing the same. The holidays are all about sharing and caring, and this is one way we will be doing it!