**I received an all expense paid trip thanks to Disney. All my opinions are my own and not swayed by outside sources.*
There is nothing better than walking a red carpet for a major Disney movie. Hands down the red carpet experiences continue to be the highlight of my year. Disney makes each of their movies red carpets, fun and innovative. This is most certainly the case with the new Disney movie, Moana, which hits theaters on November 23rd.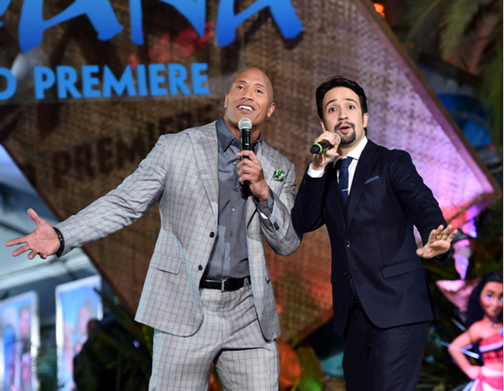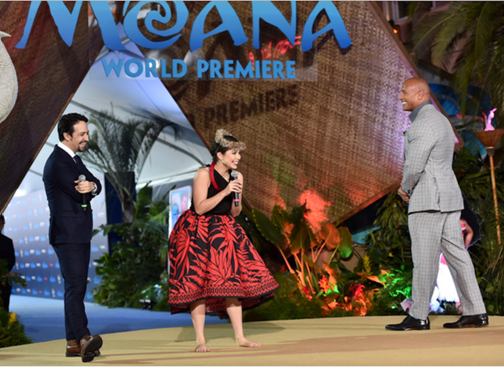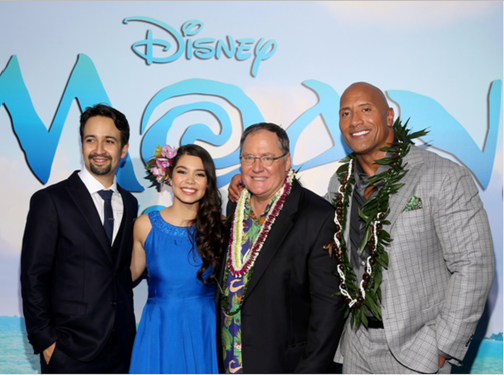 We lined up to enter the red carpet of Moana around 6 PM and were ushered in to the all blue carpet and tent. It was a full on tropical theme to coincide with the Polynesian themes seen in Moana. On the carpet, we saw the stars of the movie including Auli'i Cravalho, Dwayne Johnson, and musical composer, Lin-Manuel Miranda to name a few. Everyone looked so poised and gorgeous on the carpet.
Then once we finished the carpet part, it was time for the pre party to start. This all took place right outside the El Capitan theatre in LA. The party was AMAZING! Again to keep with the Polynesian theme, there was a lot of food associated with the culture such as delicious egg rolls and fried egg rice. There also was banana Dole Whips, a full bar (actually many of them), and delicious desserts including my favorite, Toffee Sticky bark chocolate.
Havaianas was also a sponsor so they gave each person a pair of flip flops which was so generous. They also provided the bloggers specific Moana ones that we received at the press junket.
In addition to the food, there was a lot of fun activities such as fake tattoo painting, Polynesian dancing, leis, and pinned flowers. It was really thought out to keep with the Moana theme.
A red carpet is never complete without some celebrity sightings as well. See if you recognize these amazing people: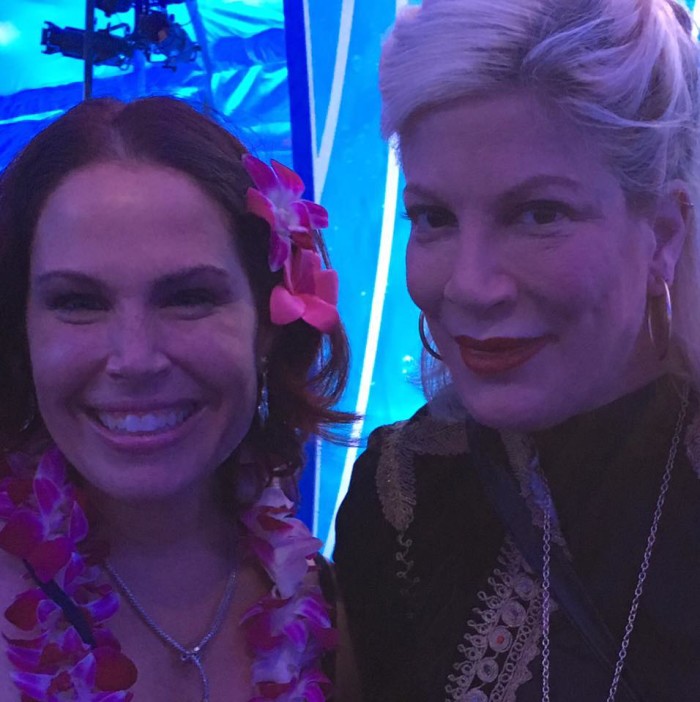 After the carpet and party, we entered the El Capitan theater where we were greeted with a fabulous show of all the Moana music. It had the whole crowd up and dancing. The music in Moana is AMAZING and to hear it live was equally amazing.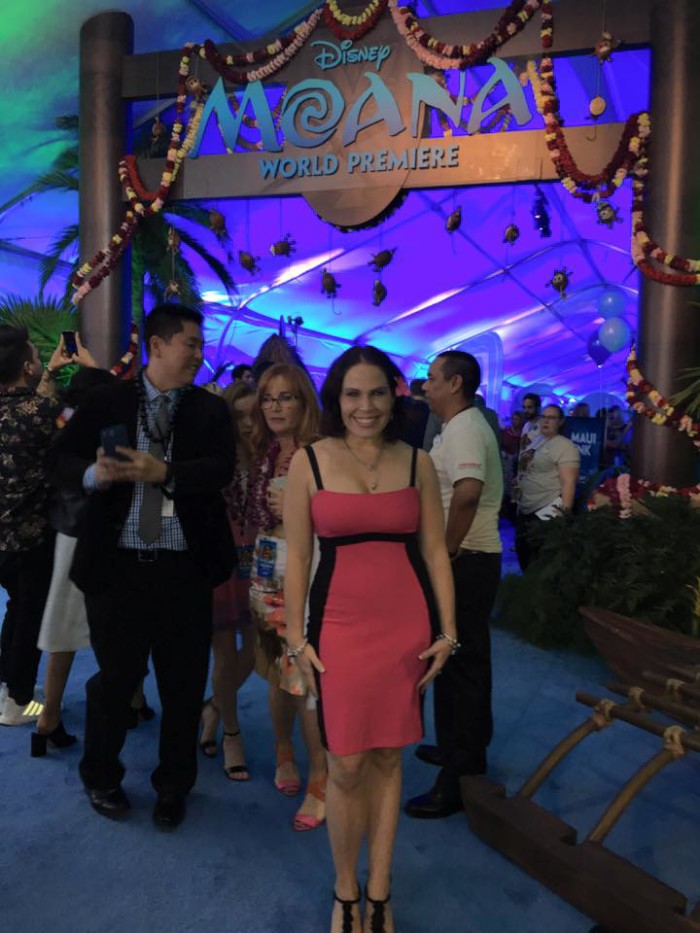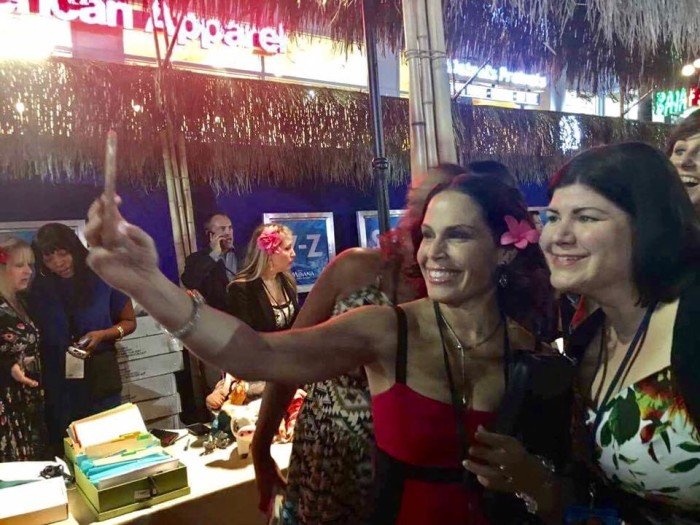 Then the movie was played which was so neat to watch in the presence of all the cast and directors of Moana. It is unlike any movie experience I have ever had, as people were clapping and enjoying themselves throughout the movie. Then when the cast credits began to roll, the clapping was for the actors and directors that were in the same room watching with us. Such a cool experience! It is really hard to explain just how fantastic this experience truly was.
I had a fabulous red carpet experience and can't wait for you all to see this movie on November 23rd!!!