*My sister who is a blog contributor received this product for review. All her opinions are her own and not swayed by outside sources. *
​Hello to the Mommyhood Chronicles Readers!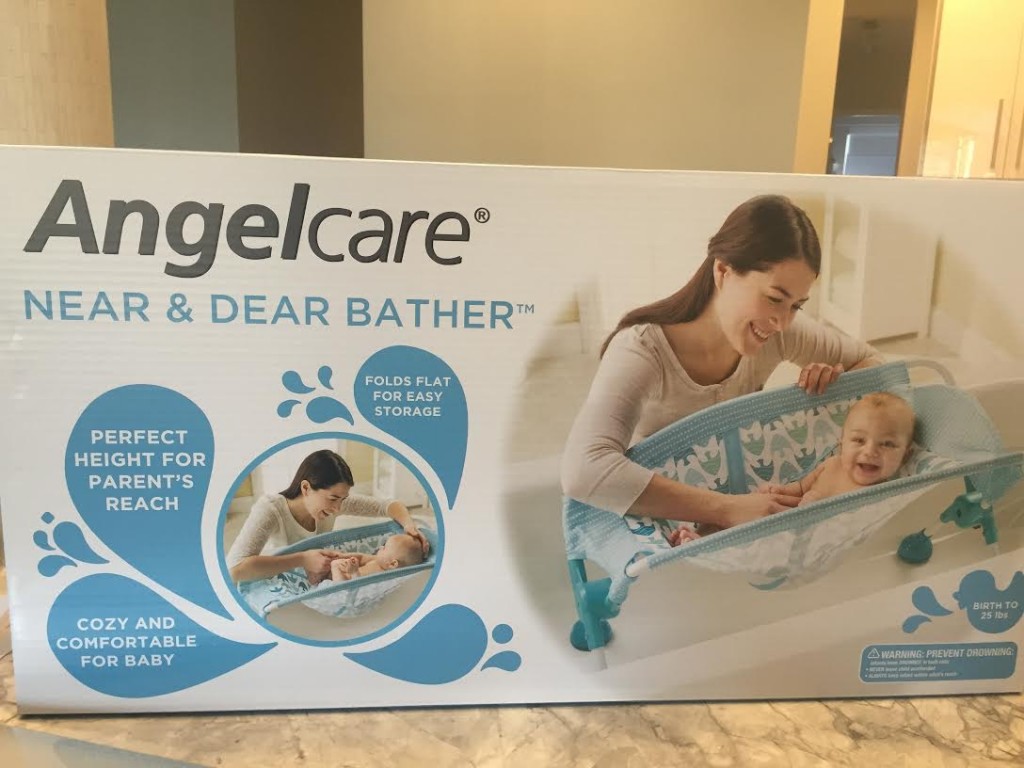 Melissa's sister Shara here. I absolutely LOVE that I can review things that I know something about now. When I was pregnant and I was reviewing baby things, I can only imagine how they would work. As a first time Mom, EVERYTHING looked foreign to me- and everything was SUCH a pain to put together. Now, as my baby is almost three and a half months, I am gaining my sea legs. A subject a know at least something about now is BATHTIME! Let me tell you guys, the first two months with my Gemini baby were a little rough. She was collicy and cried every time she opened her eyes. Bathtime was a nightmare! A total screamfest, and as a new Mom- I was petrified it would never get better.
Everyone told me things would get easier around the third month, and they really did. Baby Alexa started smiling, socializing, I was able to take her in public without the screamfest, and she started to enjoy bathtime- woohoo!
I received a message from my sister asking if I would like to review the Angelcare Near & Dear Bather. I have two solid bathtubs for my little one at home, and I felt allegiance to them, as Alexa finally started enjoying bathtime in them. But, as I was researching Angelcare Near & Dear Bather, I noticed that it was made to be the right height for me to reach and bathe the baby. My sore back- which even Mommy and Me Yoga isn't helping much- would be very thankful if bathtime didn't hurt as much, so I wanted to give it a try.
It arrived a few days ago, and came in a neat box! I actually saw the product on the shelf as new product at Buy Buy Baby last week, so I was even more excited to try it. Last night, I opened the box and saw there were just a few parts to put together- with instructions and photos of how to put it together.
​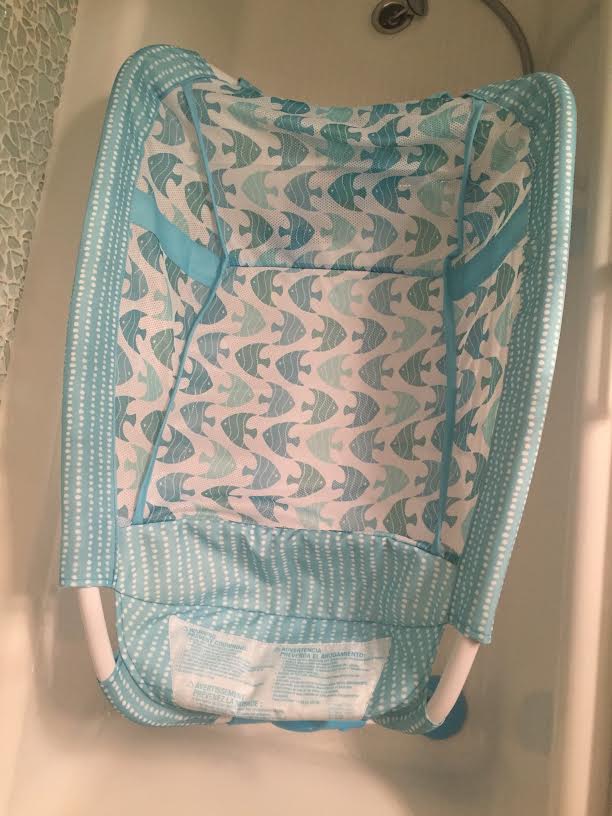 It was a very easy "putting it together" session that lasted less than ten minutes. Just remember, put the fabric on BEFORE putting the rest together, because that added a little time for me. But, it was my own fault as I jumped in without reading the instructions first. As I was putting it together, baby Alexa started to cry. I kid you not, I put her in the newly formed Near & Dear Bather, and she got quiet. She liked just hanging out in the bath in my living room!
So, the real test started last night. I set up her bath and it was time to take it for a test run. It was A LOT more comfortable than her other baths as it was the right height for me. It was much higher than the other bath tubs. But, a MAJOR PLUS was that water couldn't accumulate in this bather! The material is mesh, allowing water to just flush out as you wash baby. A few reason in my opinion this is amazing-
1) Its more hygienic. The water that captures baby's dirt is washed right away.
2) You don't need to worry about drowning. As the water fills the tubs in the other baths, I am worried that it fills too much. There isn't any worry here, since there is no water accumulation. I am able to use my show head, and baby loved to feel the waterfall on her body!
3) It's great for babies with sensitive skin. Alexa has baby eczema. She gets really red when soaking in a tub. There is no soaking in this bather. This eliminated the issue! I am really excited about that.
All in all, this was one of the products that I kept thinking- what a genius idea! I can't believe that someone didn't think of this before. Comfortable for baby and adults, its really the perfect baby bather. I also love that it folds flat for storage, which in NYC, is extremely important! My apartment is starting to look more like a daycare- haha!
Happy bathing, everyone!!!!