*This is a sponsored post with Hoodsie. All my opinions are my own and not swayed by outside sources.*
I love kids. I have three. To quote Dr. Ian Malcom, "Anything can and does happen." I also love to throw a great kids' party. There's nothing better than watching a group of kids run around, screaming with delight, and knowing you're the reason they're so happy. It's a ton of fun. It's also a ton of work, so you really have to have your ducks in a row when you throw a kids' party.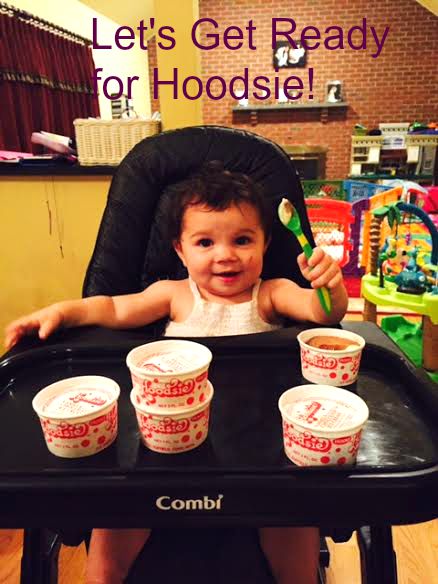 Tips to Help You Throw a Fantastic Kids' Party
Decorations
First and foremost, you're going to need decorations. I've found that I can find great party decorations on the cheap at my local dollar store. If they don't have what you need, Walmart is always a good bet. Stock up on themed plates, cups, napkins, balloons, and the like to really make the party pop. If you have the time and the inclination, banners and decorations are always a nice touch, as well.
Party Games
Party games are a must at any kids' party. What's great about party games is that they don't cost very much. You can make your own games like Pin the Tail on the Donkey for next to nothing when you use your own craft supplies. Outside games are also free and a great way to get off all the energy that kids have. Tag, Red Rover, and Hide and Seek are all good ways to let the kids have some fun and blow off some steam.
Invitations
This is where I like to have fun. If you're going to throw a killer kids' party, you need killer invitations. Again, you can save money by making your own themed invitations with your stationery or crafting supplies. It's a great, personalized way to let your invitees know you really care about them being there.
Snacks
While we grown ups love the decorating and pretty stuff about a kids' party. The kids love the snacks. The kids could really care less if you throw a party with plain white paper plates and plastic cups as long as the snacks are on point.
Hoodsie Cups are the perfect snack option for a kids' party. These delicious, single-serve ice cream cups from Hood will make any kids' party a hit. Whether you serve them plain or deck them out, Hoodsie Cups will keep the kids happy, all around! Here are some great ways you can jazz up your Hoodsie Cup servings.
Decorate the containers: You can use ribbons and bows to make each Hoodsie Cup a present for the kids.
Make an ice cream bar: You can make an ice cream bar with some fun toppings for each child to add to his or her Hoodsie Cup. It doesn't have to be fancy. A small table with things like crushed Oreos, M&Ms, gummy bears and worms, and chocolate sauce will be a huge hit at any kids' party.
I know. I only listed two ways to make Hoodsie Cups even more extra special, but let's be honest. The kids are just going to down it in five seconds anyway.  Whatever you do they'll love it!
A Kid's Party is Always Better with Hoodsie
Hoodsie Cups from Hood make any kids' party better. So get out there, get your supplies, decorate your heart out, and watch the kids ignore all of it when you bust out the Hoodsie Cups.  In the end, the squealing is really what it's all about, anyway.