*I was invited by Sony pictures to attend the press junket of Pixels. All my opinions are my own and not swayed by outside sources.*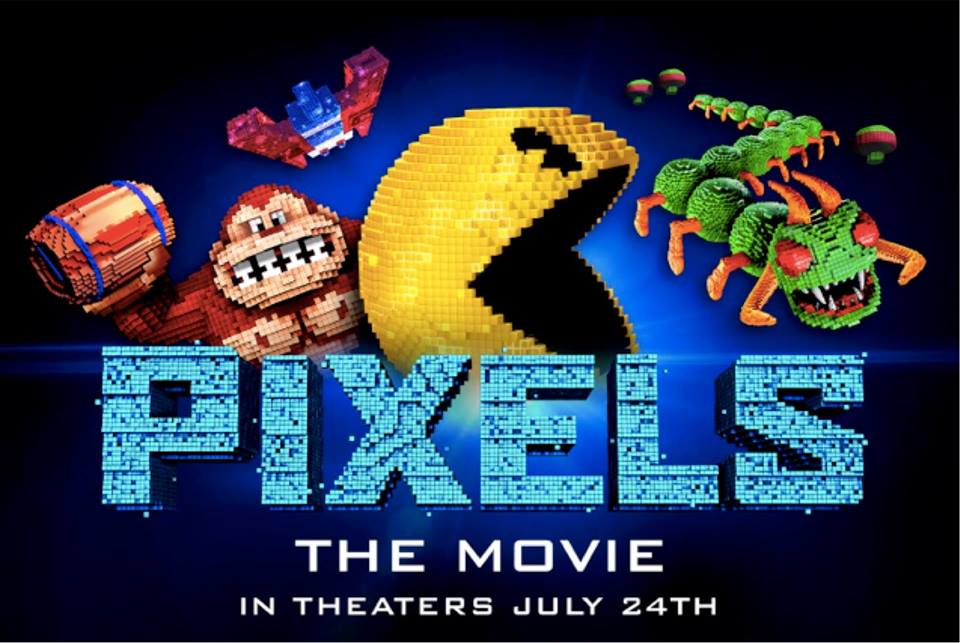 Last week, I had the privilege to screen the new movie Pixels which is out today! I really did not know much about this movie other than it involved some of my favorite acting stars, Adam Sandler, Kevin James, Michelle Monaghan, Josh Gad, and more! I also knew it involved  the themes of video games but that is about as much as I knew. Before you read what I though, check out the preview of the movie:
When we watched Pixels last week, we had the chance to do it in 3D which is honestly the best way to see this movie. If you are not familiar with Pixels, it focuses around  intergalactic aliens that misinterpret video-feeds of classic arcade games as a declaration of war against them, which then leads them to attack  the Earth using the games as models for their various assaults. President Will Cooper (Kevin James) has to call on his childhood best friend, '80s video game champion Sam Brenner (Adam Sandler), now a home theater installer, to lead a team of old-school arcaders (Peter Dinklage and Josh Gad) to defeat the aliens and save the planet. Joining them is Lt. Col. Violet Van Patten (Michelle Monaghan), a specialist supplying the arcaders with unique weapons to fight the aliens.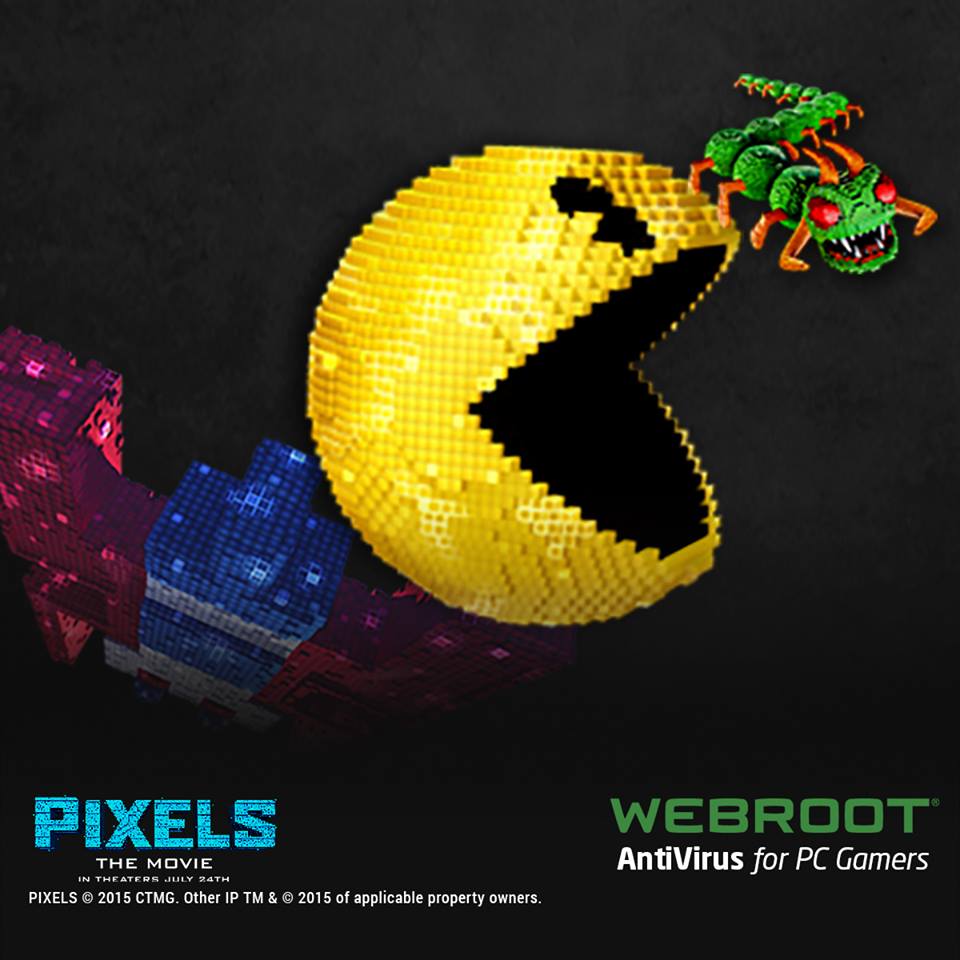 In Pixels, Adam Sandler and his crew of 80s gamers have to save the world from giant aliens in the form of 80s video game characters. It's a concept that's near and dear to my heart. The characters in Pixels used to play the classic 25 cent video games and were world champs. That was the video world though and now when war starts, they need to use their video skills in the real world to save earth. They use the classic 1980's video games like Donkey Kong and PacMan to stop the war and defeat the aliens. If they could not figure out the games, no one can! Some of the great games that you see played out right before your very own eyes includes PacMan, Donkey Kong, Centipede, Galaga, Q*Bert, Space Invaders, and Frogger.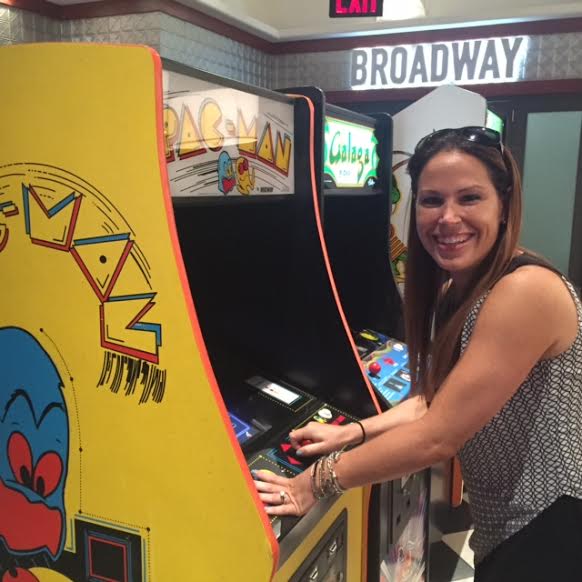 What I loved about this movie is how well the gaming world is truly played out. It was so much fun seeing the classic 80s games come alive in this movie. I found myself screaming at the screen to tell them which way they should go to defeat the game. It brought me way back to the hours and hours of time I spent trying to defeat these games myself! Oh the fun!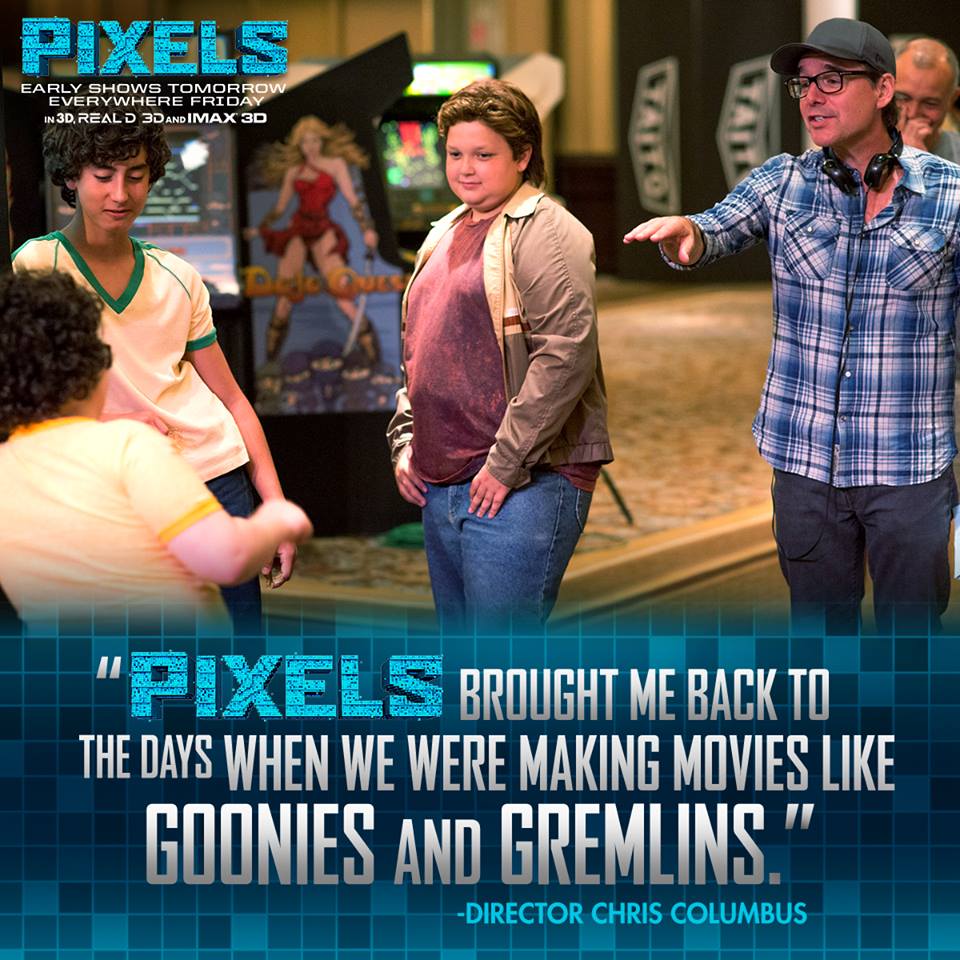 Not only are parents going to remember playing these games but your kids will be equally amazed, and be introduced to a whole new world of gaming. Everyone will absolutely love all the graphics seen throughout the movie and how the characters look. You will see a HUGE PacMan that will make you wonder how they did this! Also, the ending in Donkey Kong world was truly spectacular. Chris Columbus, who directed Pixels, told us that only a bit of CGI was used for this scene and they worked really hard to make this end scene the most spectacular gaming scene you have yet to see.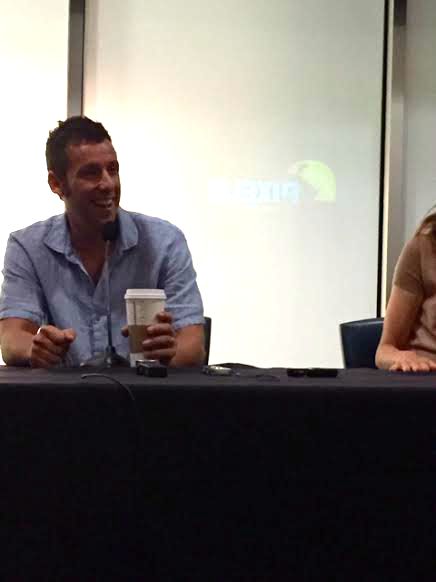 Pixels is the perfect mix of action and comedy. There is so much nostalgia in this movie and of course, seeing all the 80s tidbits was totally awesome! Aside from the amazing graphics, the cast is absolutely stellar as the unlikely heroes who are called upon to save the world. It has an unique plot that truly works and is a perfect family friendly movie for all. The pixelated forms these characters take on is a true spectacle. Oh, and I would be remiss to say that the soundtrack is out of this world. Think all the greatest 80s songs!
Pixels is in theaters today and is a great family friendly film! Enjoy Pixels!
To see my full cast interview, click here: Adam Sandler, Michelle Monaghan, Josh Gad, Chris Columbus, and Kevin James interview.
To see my gaming post, click here: #TBT gaming.