**I am received an all expense paid trip thanks to Disney and ABC studios. All my opinions are my own and not swayed by outside sources.**
I may have been jumping out of my chair when I found out I was interviewing the one and only Kenny Ortega. As one of the best choreographers in the field, I had goosebumps finding out that I was going to be given this opportunity. For me, dance has always been a part of my life. While I don't take dance classes anymore, I did dance for close to 20 years and it is a passion of mine. Now my almost 7 year old daughter Hayley is dancing competitively and taking about 8 hours of dance a week. She has been in  dance company the past year and got accepted for this upcoming year. So of course, meeting the true dance god was absolutely a dream come true!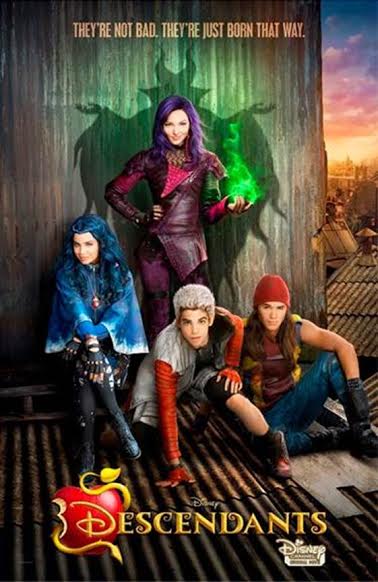 If you don't know the name Kenny Ortega, you have to be living under a rock. I kid but he truly is such a legend! He has done many movies including the famous high school musical and was the lead choreographer to Michael Jackson. There are so many attributes under his name but his latest role as DESCENDANTS Director was what we had the chance to focus on when we met him.
If you are not familiar with the Descendants, you will be very soon! This is the brand new Disney Channel movie that will be debuting a week from today on July 31st. In this movie you will see the children of the Disney heroes and villains coming together and in the end making sure their innate goodness prevails over the wickedness of their parents. Some of the characters in the Descendants include Maleficent, Jafar, and  Cruella De Vil to name a few.

So when we had the chance to interview Kenny Ortega, who is the director of the Descendants, we were all so excited! When he came into the room and began talking to us, the one thing I noticed right away is how gracious and humble he was. He is a world class legend but he talked to us like we were his friends. It was quite endearing.
We then started the interview and learned so much fun facts about him and the way he decides on what roles to partake in?
INTERVIEW WITH KENNY ORTEGA!
Question 1: We wanted to what inspires him to making a dance for a particular song?
He told us briefly the story of how he had the chance to work with Gene Kelly and Xanadu is what brought the two of them together. Gene Kelly was someone who he grew up idolizing and he wanted to be like him with his singing, dancing, acting, directing, choreographing. Quickly, Gene Kelly became his friend and his mentor, telling him that there needs to be a reason at the center of his ideas that motivates his work. After that, he continued on about how he decides what musical numbers go into the script.
"Then I'm always looking when I read a script or when I'm pitched an idea for those things that live in the center of the big picture that moves me, that motivates me, that excites me. They give me purpose and reason to get up and go to work every day and to have ideas. And so when music and dance become part of the storytelling it's fairly simple for me and you see that when you can turn a page and there's a reason for it to exist. Part of my work is already accomplished, that the writer has the characters go from here to here and this is what happens in between. Now you wanna develop a musical number that helps you achieve that and not only goes for the lyrics but the feel of the music, the style of the music and how the staging or choreography would be designed."-Kenny Ortega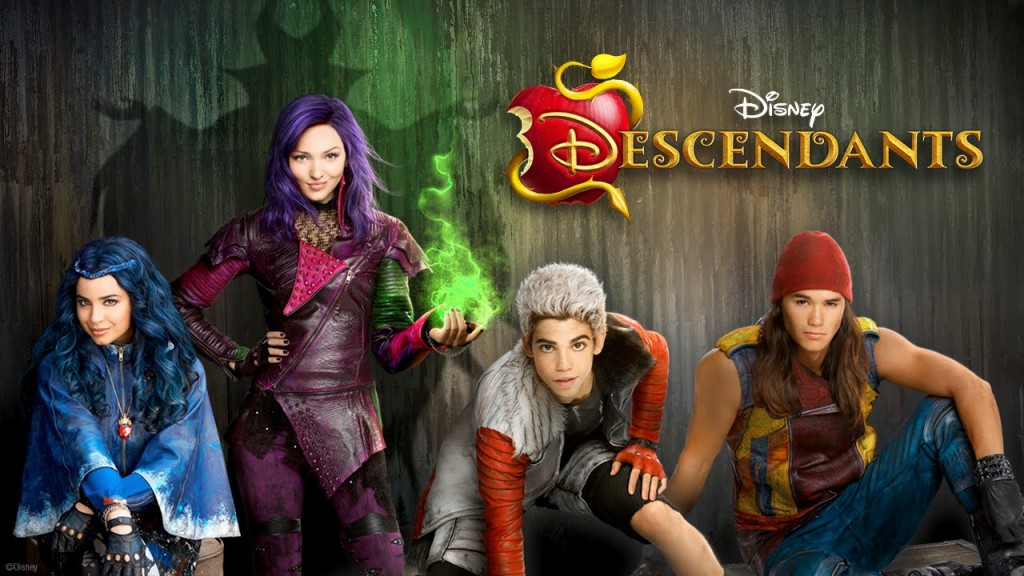 Question 2: You said out of all the musicals, this one had very special memories for you. Why?
He told us that it had a lot to do with Gary Marsh reaching out to him and he wanted to team up again after they did it so wonderfully in High School Musical. Gary Marsh told him a lot of the successes of the past High School Musical was having him on board and he asked me to take a look at the script. Once I saw the script and all my favorite Walt Disney characters in it, I knew I had to do it. To be able to play with the iconic heritage and their offspring, was a dream come true for him.
"So right there it was so thrilling for me and then everything that happened thereafter. I had the pleasure of having a wonderful writing team that I had to work with, the openness of this studio and the support that I felt from them, five months of looking for the cast, looking in Great Britain, all through Canada, all across the United States and even as far as Australia to find our Prince. Then when everything came together and everyone was so excited, that was what sealed it for me. realized that everyone was excited in bringing something to the day. We had a company of people, whether they be behind the camera or in front of the camera that really wanted to be there and so it was joyous, every minute of it. Every day I opened my eyes, I couldn't wait to get on the set."-Kenny Ortega
Question 3: Did you find any challenges with the kids that didn't have dance or did they catch on fairly easy?
" It's something that I've done all along all the way back to Newsies which was my first film as a director. Christian Bale had come to us. He was not a dancer, not a singer. David Moscow and all of the leading kids were actors. Gabriel Damon, Max Casella, Marty Balasko…All these amazing kids were these amazing actors but that had this sort of drive and ambition and they were ready for anything. They wanted to be challenged and they were brave and courageous kids and I felt that with these people. So that on Descendants we had kind of a factory with dancers, sport guys, and more.
We had three different rooms. I had an amazing group of assistants that worked with Paul Becker, my associate choreographer and these kids were given dance class, improv. They were stretched. They were given private tutoring and then the dancers generously sort of took it upon themselves to sort of mentor the actors, who were not as strong with dancing."-Kenny Ortega
For instance, he watched some of the actors who were not dancers transform into beautiful dancers. Dove Cameron was one who had no real dance experience but went on to tackle all the movements and was up to speed with the most trained actors. With focus and bravery, the kids excelled in the dancing department.

Question 4: What was your favorite musical number in the show?
He told us his favorite number was Rotten to the Core. He told us that he started as an actor at 13 years old and he was in the original London touring production for Oliver. When he first read the script of Oliver, he started to imagine the world of the Isle of the Lost which is a bit Dickens, with it's old London feel. He loved the idea of taking this and transforming it to the musical number, Rotten to the Core. He made the Isle of the Lost in this song with a fascinating and interesting world that was a lot of fun to create, choreographer, and design.
Question 5: What was the time frame to plug in the musical numbers and develop each one with a song and a dance?
He told us he started out without music and dance as a part of the story. The original story was written as an action adventure comedy and I was very happy with that. He loved to work with the wealth of characters and develop them. Then Gary told him that because he was on this project, there must be music and dance! After this, there was a series of back and forth that he told us about and then meetings with different composers and lyricists.
"We give second sets of notes, third sets of notes and that group of songs start to get smaller and smaller and smaller until we land on them. Andrew Lippa wrote Evil Like Me for Kristen Chenoweth as Maleficent in the museum and his first demo, we all really liked the song. Other times it takes a while. it could take months and then Paul and I talked about the staging and we went into only a week of preparation for all of the music and dance in the movie where we sketched it all out with our assistants, our skeleton crew and then the actual actors all inside of three weeks learned the entire movie's choreography. It's unbelievable isn't it?"-Kenny Ortega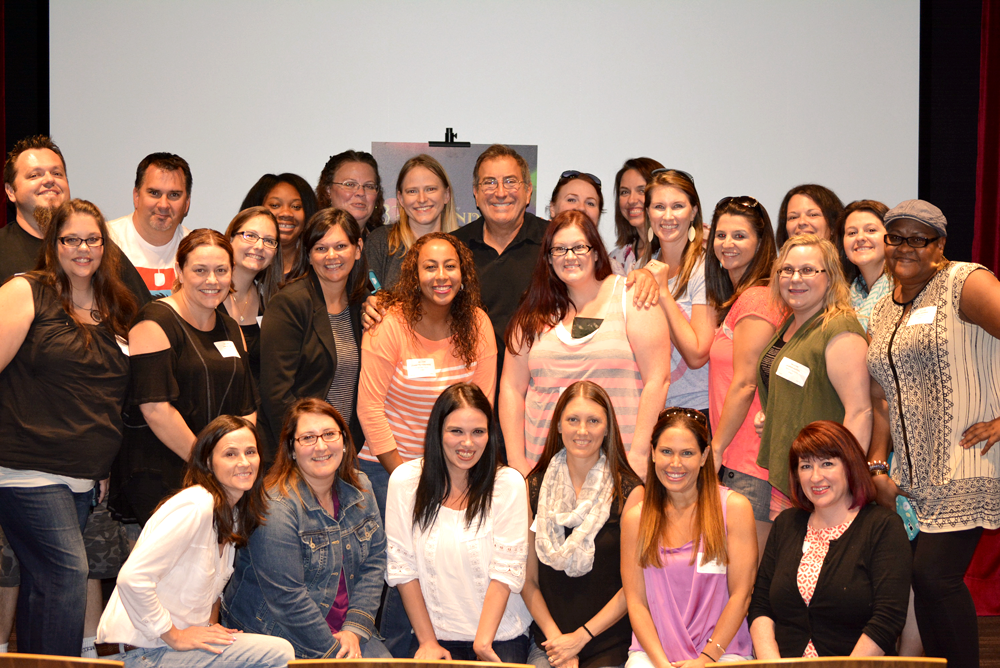 Question 6: I noticed that in this movie there's a central love story but there's no kissing which is awesome. is that a conscience decision?
Kenny Ortega told us that it absolutely was. These days there is too much pressure on relationships and it was a decision to get to know the characters without putting added pressure on. It was done to allow the children ways to mature into young adults and to blossom in ways that they are not there yet.
Question 7: Be Our Guest. What made that be less behind the scenes and more upfront? *In the movie, Be Our Guest is a small but definitely prominent song*
"I had to storyboard everything out carefully for this movie and the studio agreed with me that they thought Be Our Guest would be a wonderful sort of edition to that moment but because of the time, I had to do the practical way to approach. It was decided it would be just to have it going on in the background because of the time that I had. And I devised a way with my assistants and the cast and our crew to figure out a way to get it all in the time that we had. Our schedule actually opened up a little bit and I was able to get a day and I think a quarter and I think that quarter made a difference in being able to go in and shoot that piece or to just have it happening in the background. Choices, tough choices that you have to make."-Kenny Ortega
Question 8- Did you have a lot of creative license?
"I think that I step into my role as a director when the cameras are ready to roll with a good understanding. I'm on the same page with all of my partners, the studio. We all understand what our goals are and what we wanna accomplish and if I ever find myself suddenly with a spontaneous idea or an actor's coming back to me and wants to try something I'll do it a couple of ways because I do have partners and at the end of the day this is a partnership. You wanna deliver something that everybody is excited about and believing in. The last thing you want is somebody to go why'd you do that? I have a great trust and relationship here and I'm given a lot of freedom, a big voice and a lot of room to move."-Kenny Ortega
Question 9: I love the cast. Do you actively seek them out or did you have them in mind?
He told us all that he has worked with Kristen Chenoweth before and he loves her. He has directed her before and seen her on Broadway quite a bit. They are very good friends. When it came time to cast Maleficent, he told us she was a great fit. He wanted to work with her in any capacity because of her strengths as an actor and singer. He loves her versatility. Everyone was so excited when she joined in especially Dove who idolized her growing up.
Question 10 : So did you guys have a little bit of fun with the irony with Kristen Chenoweth?
" Yeah, did you see any of the backstage? Did you see her on the floor laughing on the floor on the back? There were many times where not only Kristen but the camera operator, myself, everybody was on the floor. No, I'm telling you with no exaggeration, I love what I do and I've been doing it since I was 13 years old. Fifty one years in one version or the other whether it be, starting out as an actor and a singer and a dancer to what I'm doing today. And what keeps me going and excited and invested is the choices we have. This movie is a lot about choices. It was something that I really liked about it was that we were given choices.
Not everyone is blessed in this world to be given choices but those of us that are given choices, those choices can determine who we become, what are destiny is and the choices that I've made have landed me in some pretty fantastic places, places that have been fantastic enough to keep my fire burning, to keep me excited, to keep me wanting to continue doing what I've been doing for all of these years."- Kenny Ortega
Question 11 : If you could work with anybody who you haven't worked with who would it be?
His answers were Meryl Streep. Janet Jackson, Bruno Mars, George Clooney and to work with Christian Bale again. There are a lot of people out there who he would love to work with. He told us that there's so much talent in the world, Broadway talent.
Question 12: Will there be a sequel?

As far as a sequel, Kenny Ortega sure hopes so but it is up to all of us!!! They have had the times of their lives filming this and now it is our turn to finally watch this awesome movie on July 31st. Trust me when I tell you that you will love it and will be asking for a sequel. I sure hope you like it as much as I did. I can't wait to see my kids faces when they watch it with me on July 31st. I think they will be mesmerized!
It was a great day interviewing the triple threat of the theatre and movie world, Kenny Ortega. I will never forget that day!