*I received compensation from Whole Foods. All my opinions are my own and not swayed by outside sources.*
Lace up the tennis shoes, roll out the yoga mats and hop on the stand up paddle boards – it's summer and Whole Foods Market is celebrating with its first ever "Ready for Action" Week. Stores nationwide will host events and demos highlighting products for active lifestyles like protein powders, superfoods and sunscreens.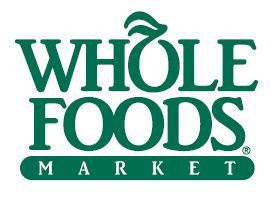 Whole Foods Market's inaugural "Ready for Action Week," June 24 through 30, will celebrate active, fit lifestyles. From June 24 to 30, the store's Whole Body departments will host events, classes, demonstrations and promotions* to showcase Whole Foods Market's large selection of active living products—from protein powders and superfoods to sun-care and reusable water bottles.
As for us, we plan to create a Whole Foods Summer package with the top summer essentials. In my basket I would put SPF Baby 30+ sunscreen, summer hats, SPF + clothing, electrolyte drinks (available at Whole Foods), summer toys, and umbrellas. For all my summer needs, I tend to turn to Whole Foods! They have much more than food! Their beauty line is extensive and they can get you ready for summer in no time at all!
Do not forget that the "Ready for Action Week" is this week! YOU DO NOT WANT TO MISS THIS!!!! Have fun shopping for summer!