*I work with Kohl's on promotions. All my opinions are my own and not swayed by outside sources.*
I absolutely LOVE Kohl's and what they have to offer. This weekend I was on a press trip and my friends loved my outfits! One asked where I got them from and of course, my other friend says, "Kohl's obviously… We are talking about Melissa"! Kohl's has the best outfits, accessories, and kitchen items for our family at affordable prices!  Best of all, they have the Kohl's cash program where you can receive money to spend at Kohl's each time you shop.  Also, they have the Yes2You Rewards that give you money to spend each time you shop at Kohl's. How awesome is that?!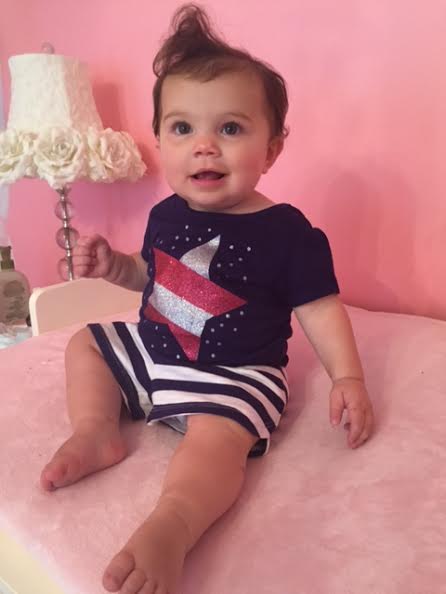 Since Forth of July is upon us, it was time to go shopping. I needed to find outfits for Hayley, Taylor, and Zane for this special holiday. I also wanted to match up Hayley and Taylor, since I thought it would be cute. I lucked out by finding the most patriotic Carter's outfits that looked great on both of them. Just take a look:
Zane also is ready for the 4th with his flag and sparkly shirt and shorts. He matches great with my other two. All three of these outfits were not only affordable but fashionable too. You seriously can't beat Kohl's for their assortment of outfits.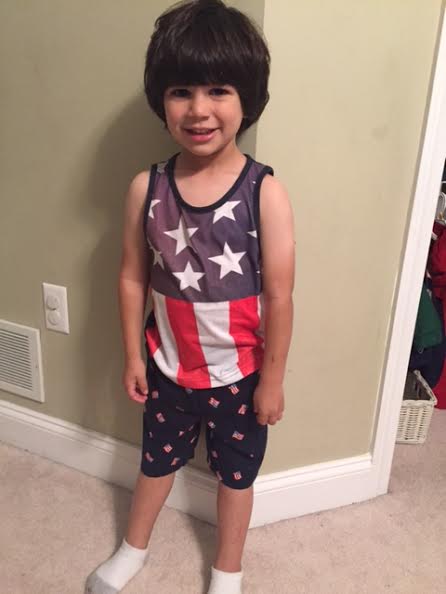 With graduation day coming up, 4th of July coming up, and summer upon us, now is the time to check out Kohl's and have some fun shopping! Be sure to check out Kohl's online and in stores today. Happy shopping!