*I've partnered with BAND-AID® Brand to bring you information about this contest. All thoughts, ideas, and opinions are my own. *
We've all heard the BAND-AID song. Chances are you know the words by heart, you've heard it so much. Now, you have the chance to sing the BAND-AID lyrics for BAND-AID Brand's "Stuck On Me" Jingle Contest. All you need to do is bust out your very best BAND-AID lyrics rendition.

Bust out the BAND-AID Lyrics
Right now, BAND-AID Brand, the name we all know and trust in minor first aid supplies is looking for their next BAND-AID Brand star. It's your chance to be the face for the next BAND-AID jingle. That could be a ton of fun! Now through June 27, 2015, submit a video of you, your children – maybe even your whole family – at BAND-AID's Stuck On Me page, and you could win!
I think this is a great contest. It's a great way for BAND-AID to chose their perfect jingle singer, because he or she will be one of BAND-AID's own customers! In addition to that, I'm excited to see what kind of cute videos come out of this. I'm predicting some Youtube gold out of this!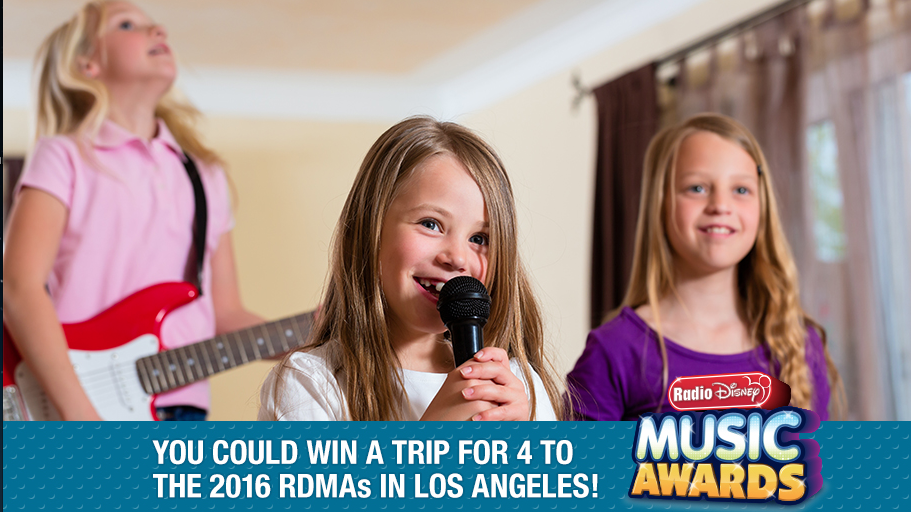 The Contest
Entering the BAND-AID "Stuck On Me" Jingle Contest is easy. Just go to BAND-AID's Stuck On Me page to register for the contest. After that listen to the BAND-AID brand "Stuck on Me" jingle and then get ready to make some video magic. Using your camera or smartphone, record your children or your family singing the jingle. After that, upload your video. All entrants videos will appear in the contest video gallery, where the people can vote on their favorite video through June 27, 2015. Judges will select the top 4 entries, and the winner will be announce on July 8, 2015.
Prizes
1 grand prize winner will win a trip for 4 to the 2016 Radio Disney Music Awards in Lost Angeles.
1st runner up will win a trip for 2 to New York City.
2nd runner up will win a guitar autographed by a Radio Disney Music Awards nominee.
Other entrants could win a bi-weekly prize of a $150.00 gift card, a Radio Disney Music Award CD, and an automatic finalist spot.
Rules
Open to legal residents of the 50 United States and Washington, D.C.
No purchase necessary.
Last day to submit entries is June 6, 2015.
Entrants must be parents or legal guardians of children under 18 shown in their video.
Visit the Stuck On Me page for a full list of Official Rules and more information.
BAND-AID Lyrics Could Mean a Great Family Trip So start practicing you singing voice, and let BAND-AID hear your best rendition of their BAND-AID lyrics. It could score you a great family trip!
Don't forget:
Submit a video of your children (or the whole family) singing our famous jingle at www.band-aid.com/stuckonme beginning April 6, 2015 and running through June 6, 2015, and you could win a trip for 4 to the 2016 Radio Disney Music Awards in Los Angeles, brought to you by BAND-AID® Brand.