* I work with One Step Ahead on promotions. All my opinions are my own and not swayed by outside sources.*

I absolutely love One Step Ahead! They are my one stop shopping for everything for my kids. I started shopping at One Step Ahead since Hayley turned 5 weeks old.  I can find everything and anything on there from clothing, accessories, potty, feeding, travel, and more. Did you know though that One Step Ahead now has Halloween costumes for you to purchase? Yes, I said fabulous Halloween costumes that can be delivered to your door just in time for Halloween. Don't fear if you can't find that special outfit because One Step Ahead will have it, and they will be reasonably priced.
I saw some fabulous outfits from Dragons, Fairy, Cleopatra, Buzz, Spiderman and more! They have costumes for every size from newborn to the oldest Trick or Treaters. This year, we have two outfits for Taylor for Halloween. He is going to be a baby lamb and a snow fairy angel. So stinkin cute!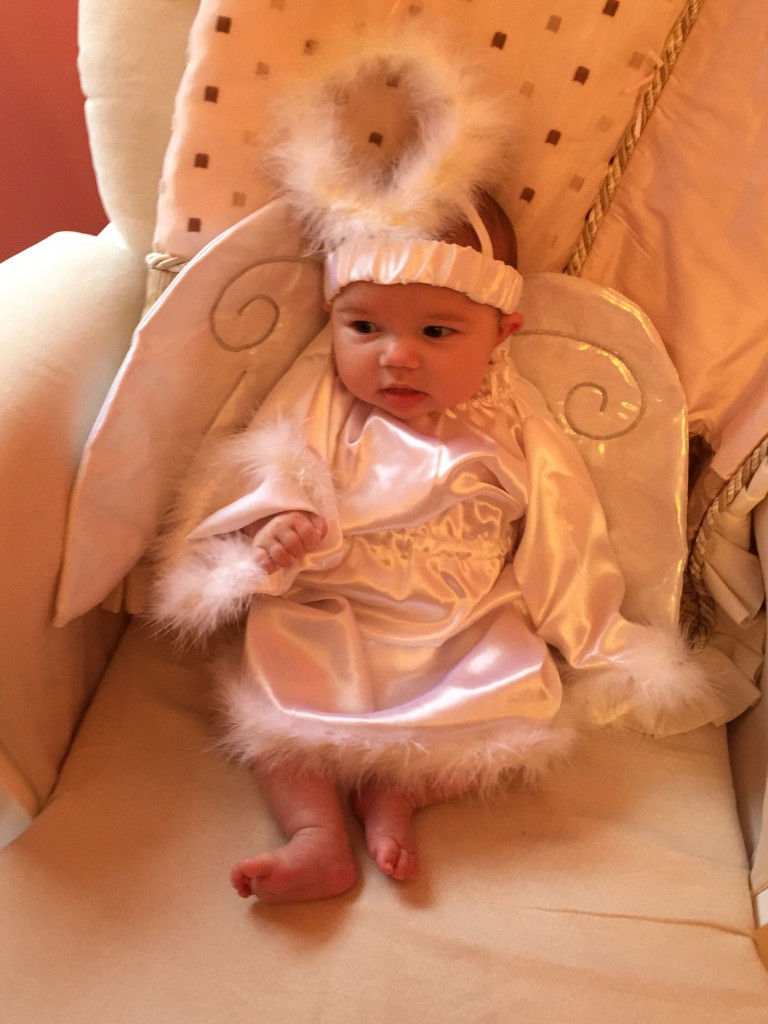 The angel costume features a satin gown, shimmering wings, halo headband, and non-skid booties. This costume is ideal for babies 6-12 months! While this outfit is purely adorable, the best part is, is it is only $16! You can't beat that!
Taylor is also going to be a lamb.
**Your little lamb will look so precious (and stay so cozy!) in this storybook-perfect baby sheep costume. Wonderful quality: plushy on the outside, silky on the inside. Baby lamb jumpsuit is fleecy and soft, with a satiny tummy, jaunty bow, and stuffed tail, plus snap legs for easy diaper changes. Irresistible headpiece and non-skid "hooves" included. Destined to become a family favorite; pass along to sibs and cousins! Imported.**
If I have to say so myself, Taylor looks unbelievably cute in this outfit and I can't wait for her to go with her siblings Trick or Treating on October 31.  She is sure to be warm and cozy in both outfits too, which is a huge plus with the New England weather.
Be sure to check out One Step Ahead this Halloween for great costumes. Order today and have your kids costumes ready by October 31st!