Happy weekend everyone! I hope you all have a great time with whatever you do. This weekend, is my daughter's baby naming and we are attending a family wedding. Busy Busy!
As always, come link up any cute or funny post and LAUGH! Definitely check out the other blogs who linked up as they all provide a great laugh. Feel free to take my button or share on social media, although this is not necessary.
My top five laughs: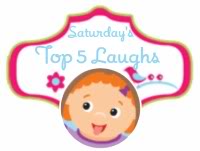 5. Hayley started reading in the past month. Now every night Zane wants Hayley to read him a book. Last night I tried and Zane yelled, "No Mommy.. You go away… Hayley reads books now"!
4. We went to NJ this past weekend to see my parents. They stayed with my parents when we went to NYC for a few days. Go figure that they were on their best behavior because I bribed them with chocolate. At home, if I bribe them, it never works. Cue the grandparents and they are the best!
3.  Taylor is on a schedule where she generally sleeps 10:30 to about 9/10 with one wakeup for food. A few days ago, Zane says, "Mommy…Get Taylor up right now. All she does is sleep!" LOL
2. How cute!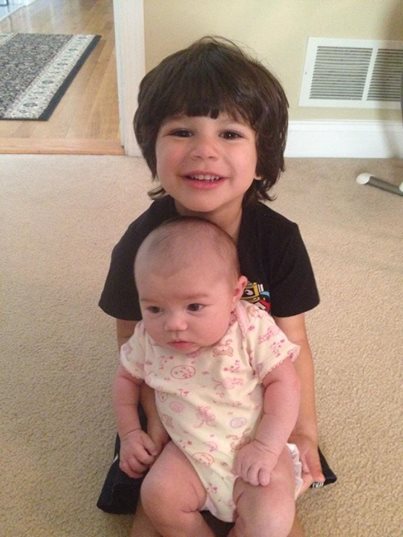 1. Gotta love kids! I was woken up by Hayley lining up her stuffed animals and doing a whole concert to them of One Direction and Katy Perry songs (of which I knew like a 1/4th of them). Then I hear Zane yelling from his room, "That is enough Hayley..Sing some real music like You want to Build a Snowman!" They crack me up!
Now your laughs: