**This post is part of the HEALTHY ESSENTIALS® 2014 program by Johnson & Johnson Consumer Companies, Inc. and The Motherhood, who sent me a box of products and compensated me for my time. Opinions, experiences and photos shared here are all my own, and I hope you enjoy them.**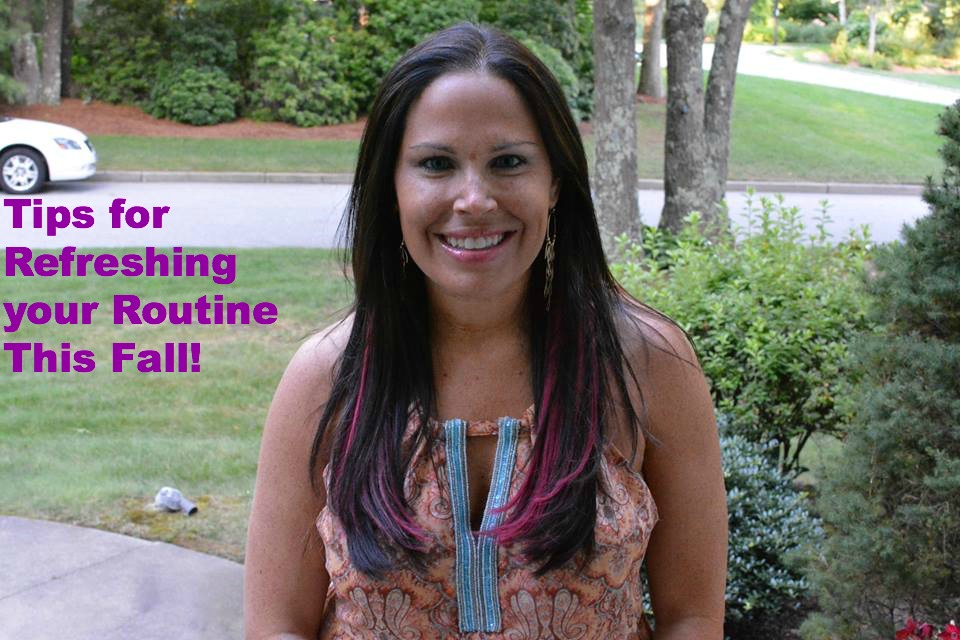 I know with the kids going Back to School, I finally have some more time for myself. Over the summer, it was always getting the kids ready for the pool, beach, or playdate with their friends, which ultimately left zero time for me. I also welcomed Baby Taylor in July, so it meant even less time for me. Now, I am ready to start off my September with a fresh new look (yes I totally put pink in my hair), a great attitude, and a new routine.
To make sure I am fall ready, I decided to share some tips on how I am refreshing my routine! I hope you enjoy them.
1. Every night, I try to get myself into a healthy bedtime routine. I have been known to have insomnia to the worst degree, so I try my hardest to make sure I am in bed every night between 11-11:30, and turn off all my computers and technological devices. I have found that when I stick to a routine, I feel so much better in the morning.
2. I am not waiting until New Years to start my "diet". Now is the time, where I am going to commit to a healthy lifestyle of eating better and exercising. One way I am doing this, is by cutting out sugar when I can in some of the recipes I bake for my family. One of the many HEALTHY ESSENTIALS® Products I use for this is Splenda. SPLENDA® Sweetener Products can contribute to a healthier lifestyle by helping to reduce calories from added sugar. SPLENDA® Sweetener Products can be used almost anywhere sugar is used, including cooking and baking. I already see my waist line has shrunk because of substituting sugar in my coffee for Splenda.
3. Instead of rushing in the morning getting the kids ready for school, I suggest laying out your clothes the night before. There is nothing more stressful than showering yourself, getting the kids bathed and fed, and trying to pick out an outfit simultaneously. Do as much prep work the night before by laying out clothes and getting the basics of breakfast ready. I even have been known to put my coffee cup under the Keurig to make sure I am ready to go in the morning.
4. I always try to stick to a good skincare regime. With the pregnancy being over, I can now pay more attention to having clean, smooth, and beautiful skin.  One way I do this is by  using AVEENO® POSITIVELY RADIANT® Skin Brightening Daily Scrub in the morning which helps improve skin tone, texture and clarity to reveal brighter, more radiant skin. Its unique formula combines ACTIVE NATURALS® moisture-rich soy extract with microbeads to gently exfoliate while you cleanse, leaving skin soft, smooth and even looking. I also use HEALTHY ESSENTIALS® Products like RoC® Deep Wrinkle Night Cream  to help reduce the visible wrinkles I now have. Additionally, I use Listerine in my morning routines to achieve my perfect smile. There is nothing like feeling and looking great to rejuvenate you for the fall.
5. Spend some time on you! I know you hear that again and again, but it is so important to allow yourself time without any kids to bother you. For me, I like to spend a good 30 minutes taking a hot bath and reading a good book. By adhering to my schedule, I feel so much better, which ultimately makes me look better.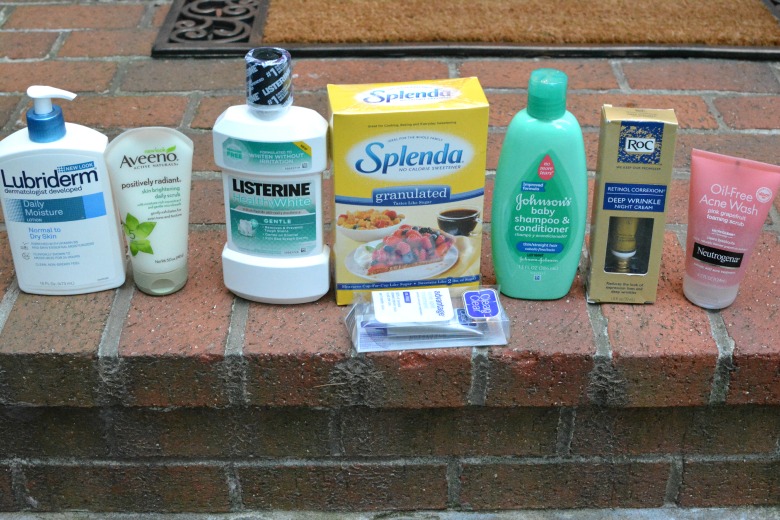 If you are looking to rejuvenate your routine, make sure you stock up on HEALTHY ESSENTIALS® Products to get you started. Great Deals on HEALTHY ESSENTIALS® Products Can Help You Re-energize Your Routine as the New School Year Begins! HEALTHY ESSENTIALS® is offering amazing printable coupons, tips & tools and so much more for all the products you and your family love. You can save more than $40 by visiting http://www.HealthyEssentials.com now and signing up for HEALTHY ESSENTIALS® program coupons and offers.