**This shop has been compensated by Collective Bias, Inc. and its advertiser. All opinions are mine alone. #HealthyHydration #CollectiveBias #ad**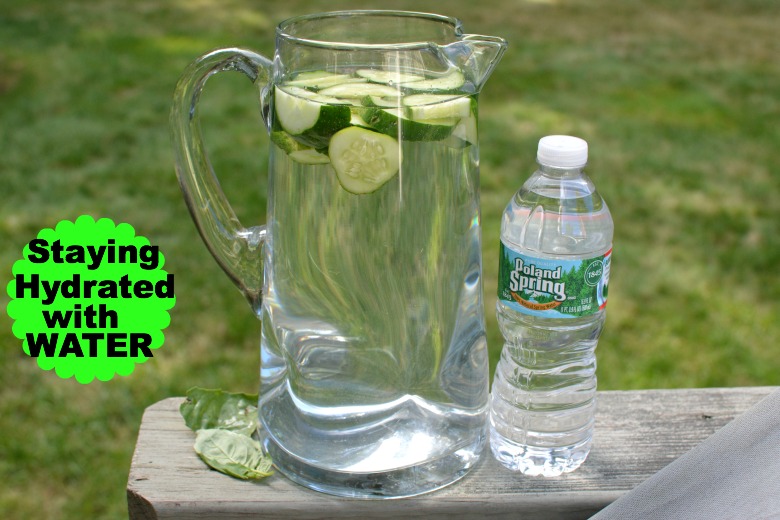 8 weeks ago Taylor came into our life and we could not be more blessed. While I am elated with everything in my life now, the one thing that upsets me slightly is my weight. Sure, I know I am only a few weeks postpartum, but this girl likes to look healthy and fit. I am not putting myself on a diet by any means now but I am making a huge change- I am switching all my sugary drinks for water. Back 10 years ago, I found that one of the key elements to my 50 pound weight loss was making myself drink 8 glasses of water a day. Not only did water make me feel energized and hydrated, but it took the edge out of my hunger. Most of us eat when we are hungry but a good deal of us eat when we are not hungry. By drinking no calorie water, you can truly see if you are hungry or just needed a drink to help quench the "so called hunger".  I usually find that if I eat a full lunch and I feel hungry a half an hour later, a glass of cold water will take that feeling away. After all, it was not true hunger in the first place if you just ate a full meal. One of my favorites is drinking Poland Spring water bottles, which are portable to take with you wherever you need to go.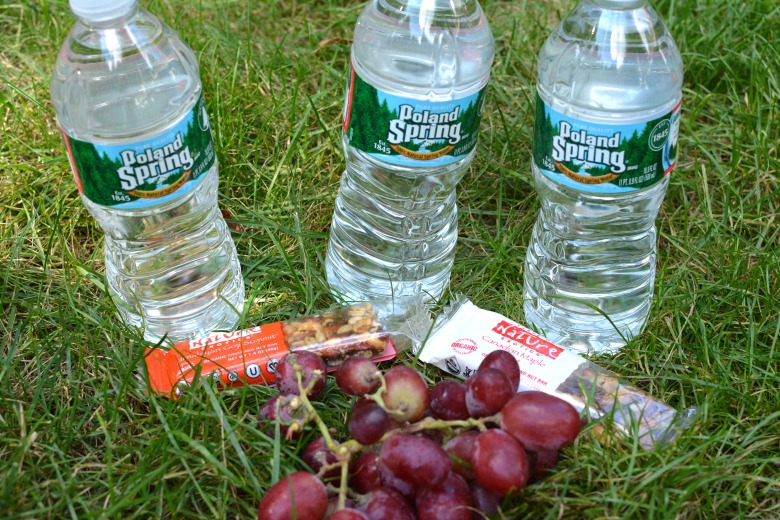 I usually purchase my Poland Spring water bottles at Walmart. Just last week, I had a huge party for Taylor's baby naming and I needed to get many cases of Poland Spring water bottles. It was supposed to be a 90 degree day and I was having about 100 people. With the heat, water is an absolute necessity. There is nothing worse than the humidity and not having cold water at your disposal. I purchased quite a few cases of Poland Spring water, found readily in the water aisle at my local Walmart.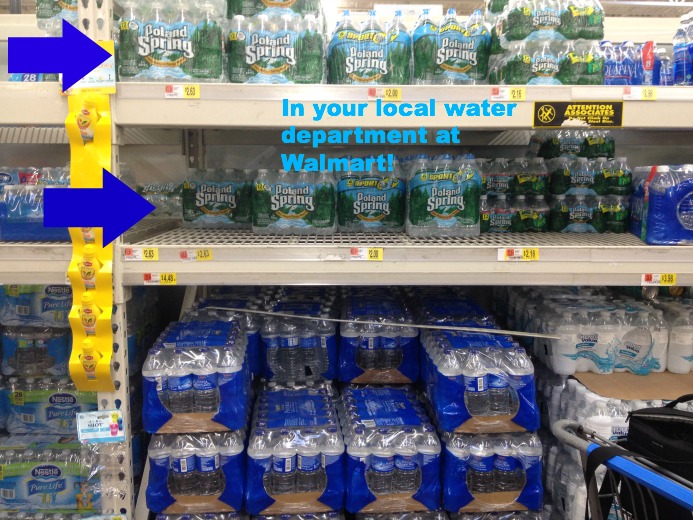 The only thing that I long for at my local Walmart is seeing the  5 Gallon Nestle Water bottles on the shelves. Instead of using bottle after bottle, these 5 Gallon Nestle Water bottles would be better for me to quickly refill during my day. I simply would be able to fill up in the confines of my home without having to search out the smaller bottles.  The 5 gallon bottles are also better for the environment because the bottle can be returned for refilling and ultimately recycling. Best of all, the 5 Gallon Nestle Water bottles are made of PET plastic which is BPA-free.
During our party, I was so happy to see most of the Poland Spring water bottles went. People chose the water over the other sugary drinks I did have out that day. At the end of the party, I had many extras of the sodas and sugary drinks, but the water completely went. It was not a problem though because the very next day, I replenished my supply at my local Walmart.
During the course of my days, I have begun to drink a ton of Poland Spring water and have taken the water bottles with me whenever I am on the go or doing my working out. Tennis has started up and now instead of bringing my sugary substitutes, I have taken to bringing my water bottle with me. In the past few days, I am up to drinking the equivalent of 6 glasses of water- only 2 more to go! Besides it being a healthy option, my tennis game is even improving. It gives me the hydration I need to beat my opponents in tennis.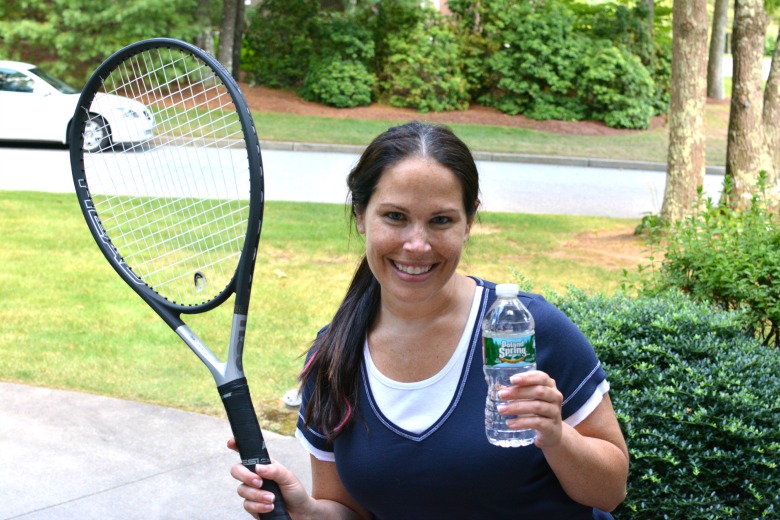 I am also planning to run the Disney half marathon in February and training is going to commense in a few short weeks. I plan to bring my water bottle with me whenever I do my runs to hydrate. There is nothing worse than getting aches and pains, from not drinking enough. As a future marathon runner, I completely understand the need to drink water to stay hydrated.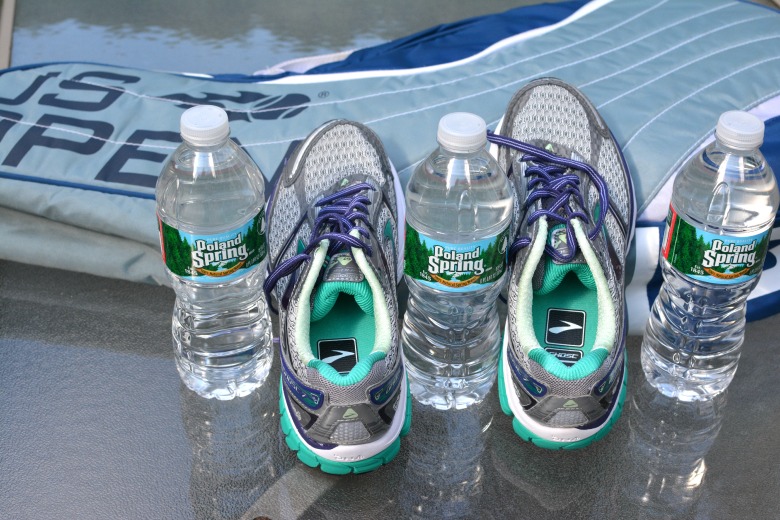 As my kids are heading back to school and are participating in sports this year, they too need to make sure they are drinking enough water through the day. In their lunch boxes, I always put in a Poland Spring water bottle for them to enjoy and usually on the way to their vast array of activities, they will drink another one. Even my 3 year old prefers water over juice! A true score!
Sometimes during the day, I like to mix up the flavor of my water. Without adding any preservatives or calories, I sometimes pour my Poland Spring water into a pitcher  and then add in cucumber slices. I chill the pitcher over night and the next day I have the most delicious cucumber water. It is one of my favorites. You can also try this with fruit or other vegetables. It is a great alternative for those who want to add a bit of flavor into their water, but want to continue to make the right choices to stay healthy.
Make sure sure you are getting healthy and keeping hydrated with water all year long. To learn more about Poland Spring water, follow them on their Twitter, Instagram, and Facebook page today.
So tell me, how much water do you generally drink in a day?