*I work with BelVita on promotions and received compensation for posting. All my opinions are my own and not swayed by outside sources.*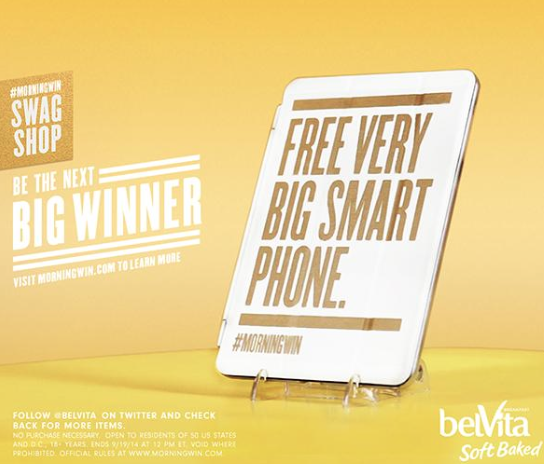 School is back in session and this year I have two kids that are going to school. Getting them up, fed, and dressed is a task in and of itself, however in July, things got even more exciting but complicated too. Baby Taylor entered our family so now instead of getting two kids ready, I have three, with one being a newborn! Oh boy is right! However, I am really proud of the fact that I am handling everything so well! I don't mean to say everything goes perfectly at all times but I am giving myself a pat on the back for trying to make my beautiful family of 5 work.
My #MorningWin would have to be having the patience, good attitude, and a great schedule to get the kids where they have to be each and every morning and making them adjust to the new baby. Their schedules are completely crazy and while I do have a sitter who helps me out some days of the week, I am still the one who has to make sure everything goes smoothly.  It might not be easy at times but I do it and am proud of that fact.
One of the ways I do this is to make sure I have a healthy breakfast and for this I turn to BelVita Breakfast Biscuits. I got introduced to these last year and I am a HUGE fan! They are simply delicious and give me the energy to start my day. One of my favorites is the Cinnamon Biscuits which I eat almost every single morning. Without this energy from BelVita Biscuits, I am not sure I would have my Morning Win after all!
So my question to you is Do you have a #MorningWin? A morning win is anything you consider a success—from not tripping over your kid's toys in the morning to not spilling hot coffee on yourself during your morning commute. Now, you can enter this great contest where you can tell BelVita about your Morning Win and get some fabulous swag. Sounds great right?! Keep reading..
Soft Baked belVita Breakfast Biscuits is pleased to announce the opening of the #MorningWin Swag Shop, an online shop where your #MorningWin tweets can be used for cool swag.
How to Enter for a Chance to Win Some Swag:
· Available swag items include everything from sunglasses and key chains to yoga mats and coffee mugs.
· Log on to MorningWin.com from 9am ET until 1pm ET between September 15 and September 19, 2014
· When you see a piece of swag you would like to win, tweet #MorningWin and that prize's specific hashtag, which will appear along with the item on MorningWin.com. Include @BelVita in your tweet as well.
· Feel free to include an optional description of a personal "Morning Win" in your tweet.
So what is your #MorningWin??