** This shop has been compensated by Collective Bias, Inc. and its advertiser. All opinions are mine alone. #PlanestotheRescue #CollectiveBias**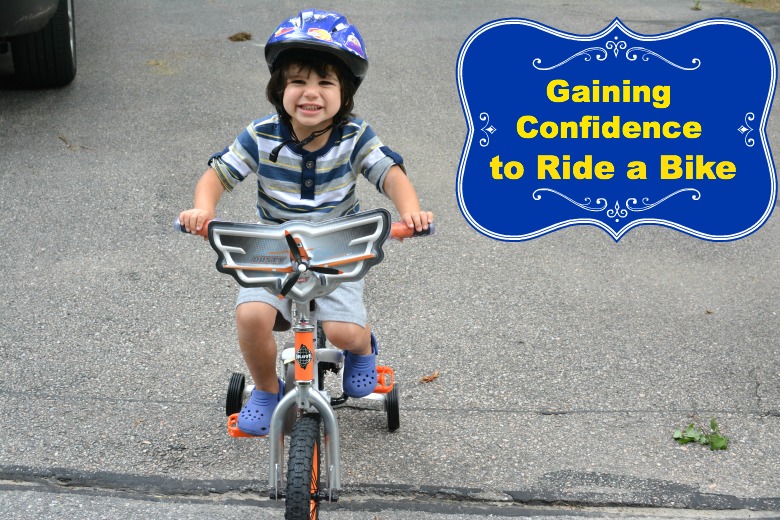 One of the first movies Zane has ever seen in the theaters was Disney Planes and he has been begging me endlessly to go see the sequel, Planes: Fire and Rescue, which hits theaters today, July 18. While Planes was adorable, as a mom, it is the lessons that are taught in the movie that mean so much to my family and I. The biggest lesson we saw in Disney Planes was how Dusty embodies the strength and confidence to go head to head with all the bigger planes and ultimately win the race. He started out thinking he could not do it and had problems with the theme of confidence. We learn though through his motivation, desire, and ultimately achieving confidence, he could put his mind to something and come out on top. The theme of confidence resonates so much for me at this time of our life, especially with my little man Zane.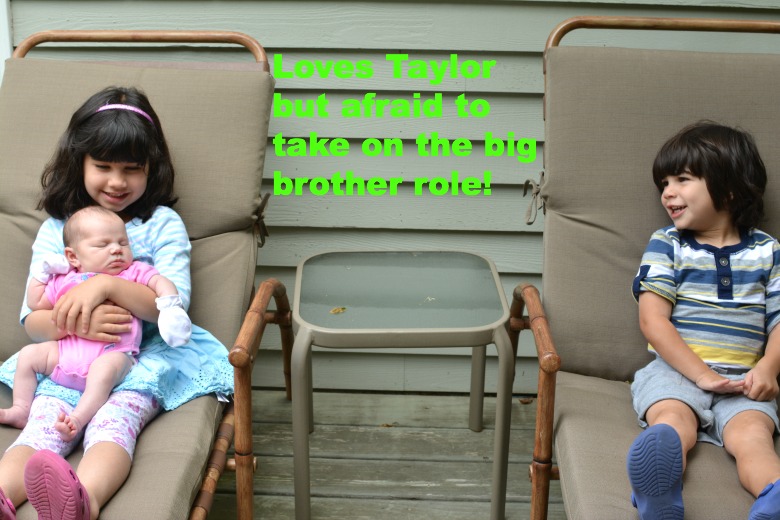 Let me explain…. On July 7, we welcomed a beautiful baby girl into our family. Taylor Ann was born and completed our family. While Hayley was a huge help and wanted to hold her right away, Zane shied away big time. When I asked him to help me hold her, burb her, or just cuddle with her, he would not oblige. He kept saying the same thing to me over and over again, "Mommy…I scared to hold her..Mommy…I don' think I can help you out because she is too little." He was honestly so afraid those first few days and needed the confidence to accept that the baby was staying and that it was O'kay to take on the big brother role in the family. The problem I had was how was I going to do this- it is not an easy task to give children the strength of confidence.
Then an idea hit me! I was going to delve into another task that Zane lacked huge amount of confidence in- the task of getting on a bike. He always sees Hayley riding a bike and again he would say, "Mommy… I will never be able to do this". I figured if I could teach him to ride a bike and give him the confidence he needs, we can then transition him into having the confidence to take on a big brother rule. It could not hurt to try this method anyway!
So, Zane and I headed out to our local Walmart where we found a large amount of Plane toys stocked away on the shelves.  When I asked the cashier at Walmart, if they had a Planes bike, they in fact did, I just needed to order it on Walmart.com and have it shipped to the store or my home. I told Zane we would purchase him some Planes toys and then I would go right home and order him his own Planes bike! He seemed so happy!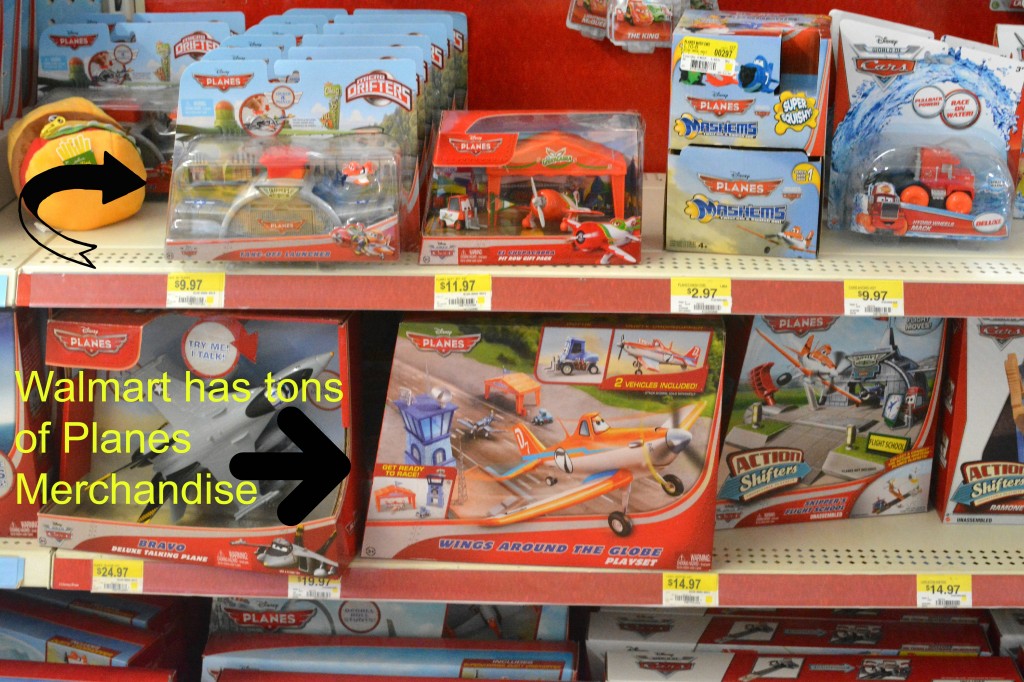 I decided to order it and have them ship the Disney Planes: Fire and Rescue Huffy 12" Bike  right to my home. Having a new baby, I knew it would be easier and quicker to order it to the house. Then the day arrived, when the bike came and you should have seen the look of Zane's excitement! It was purely magical and knew my plan of teaching him the confidence to ride a bike, and then transition to having the confidence to take on the big boy role, would definitely work.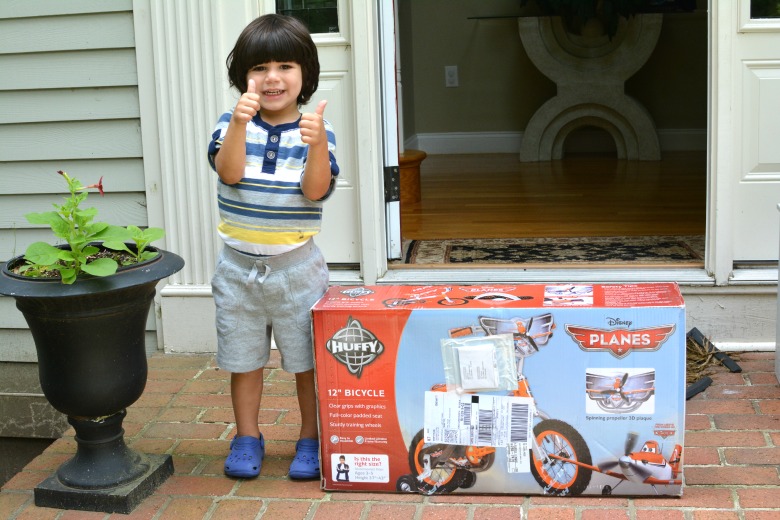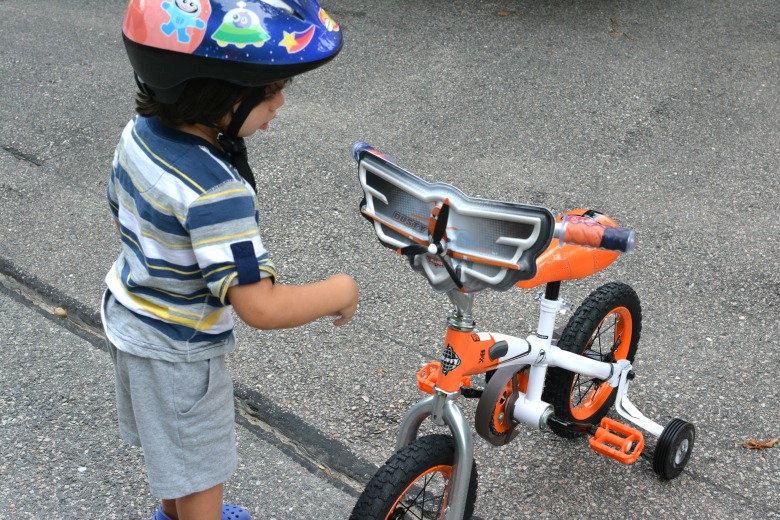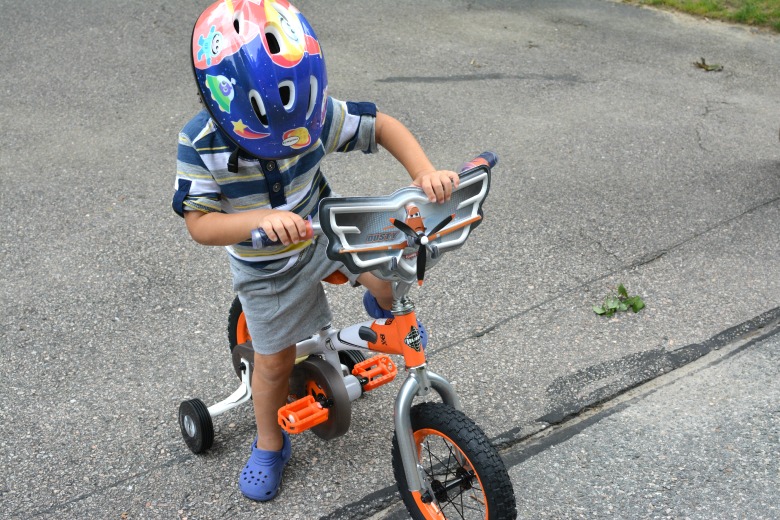 My husband set up the bike and Zane got on. In the beginning, he really struggled and it was hard to see him get so upset. Then my husband took him out and motivated him to try to start pedaling. Again, he was not having it so we decided to put away the bike for a day, and revisit it the very next day. When the sun rose the next am, we took out the bike again. And GUESS WHAT!!!  In no time at all, he started pedaling and he was off. I remember clearly when he said to me, "Mommy…This is not hard… I could do this." As a mom, hearing the words I CAN DO THIS, gave me the goosebumps. He quickly learned all it took was jumping on the bike and having the confidence needed, to start pedaling. It was amazing and reminded me so much of how Dusty needed that confidence and motivation to succeed with his racing.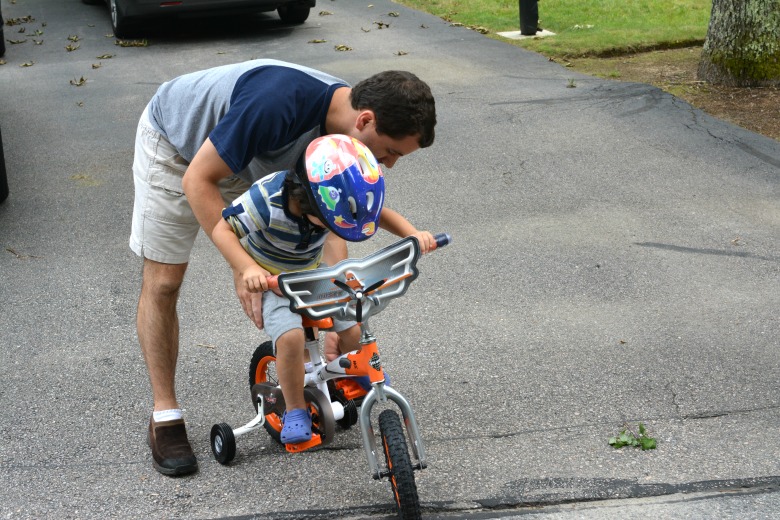 After a few days of having him ride the bike, we could not get him off of it! He was totally obsessed and we loved seeing him exhibit the confidence that he never had. It was amazing to me as a mom to watch the transformation.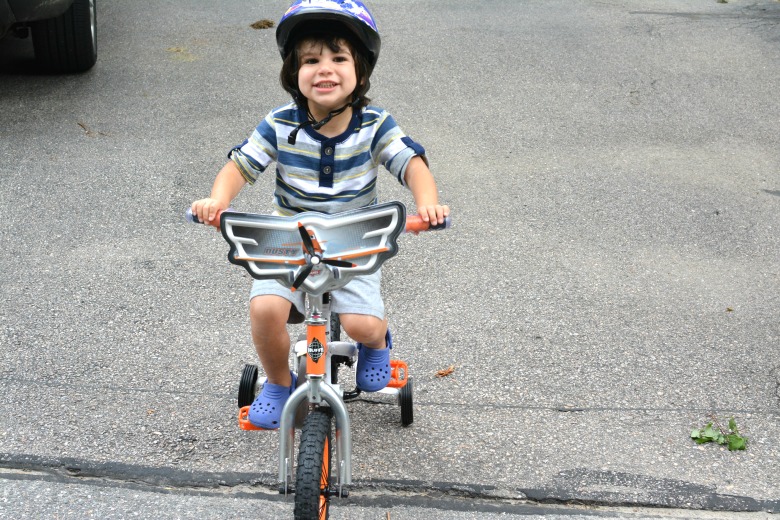 After we accomplished this mission, I sat down with him, and told him how proud I was of him and how he figured it out by himself. He in turn, got the biggest smile on his face which melted my heart. Then it was time to sit down with him and explain to him, how we could use this lesson to try to make him not afraid of his little sister and to take on the big boy role. I explained to him that while he was afraid of not going on a bike and with practice, he had the confidence to ride away, we were going to use this to try to get him to welcome Taylor into our family and not make him nervous of her.
It took a week or so of slowly introducing Taylor to him and showing him that there was nothing to be afraid of. He started out slowly (as he did with the bike) but by the end of week #1, Taylor and him become "friends" and now, he just dotes on her! Anytime I am feeding or holding Taylor, he wants a piece of the action. I am so proud of my little guy for showing the confidence to transition into big brother and now, he and I are just both so happy!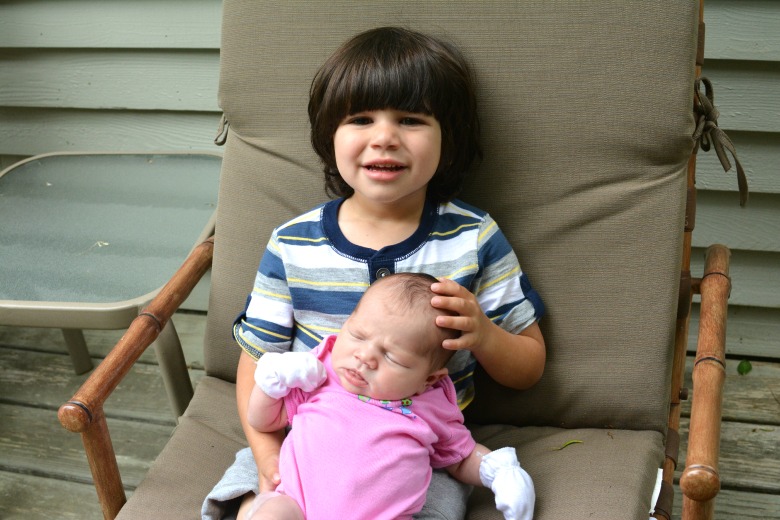 I was so glad I was able to purchase the Disney Planes Bike from Walmart, as this helped me teach Zane some important lessons about self-confidence.   Be sure to check out your local Walmart and help your child learn some important lessons about confidence with the help of some wonderful Planes merchandise.
What are ways you help build your child's confidence??