Happy weekend everyone! So if you have not seen, we are officially a party of 5! Taylor Ann was born on 7-7 and I just LOVE her! She is a pretty good baby and can't wait to start seeing all her baby milestones.
As always, come link up any cute or funny post. Definitely check out the other blogs who link up, as they all provide a great laugh. Feel free to share this blog hop on social media, although this is not necessary.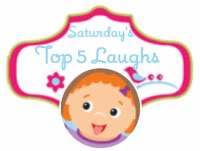 My top five laughs:
5. Hayley/Zane are now fully obsessed with their baby sister. It took awhile (more to come on that) but now, they don't leave her alone. The problem is I always hear, "Mommy…Taylor's head is so soft". I told him over and over to only kiss her feet but he is obsessed with her head, right near her soft spot. I have to have eyes everywhere!
4. Zane said to me the other day, "Mommy..Where is the balloon in your belly?"
3. Zane also said to me, "Mommy…Can we put Taylor back and then I can watch her coming out?"
2. Hayley loves to match her sister. She is obsessed with me buying clothes just like Taylor. I wonder how long this will last!
1. Not a laugh but just look how cute this face is. I know I am biased! I can't help it!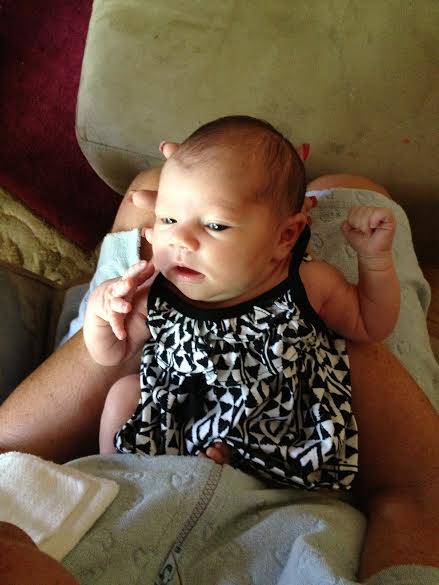 Now your laughs: