**"I participated in an Influencer Activation on behalf of Mom Central Consulting for CLn Skin Care. I received product samples to facilitate my review as well as a promotional item to thank me for my participation.**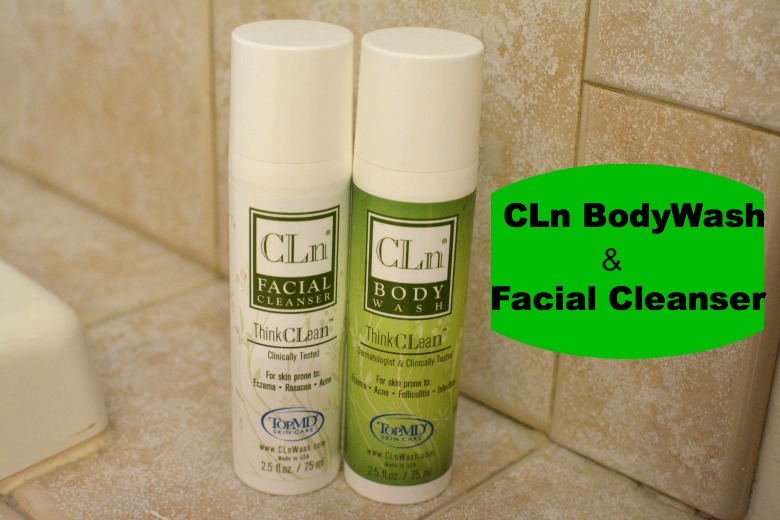 Both of my kids have had eczema and have had it since birth. It's not terrible during the winter, but flares up happen each summer in itchy little red patches in their inner elbows and behind their little knees. It's the saddest thing because it seems to come out of nowhere and can be so hard to treat. As expected, it's tough to keep them from itching it, and it only gets worse if you try to cover it up to keep them from doing so. My little man, Zane, suffers the most unfortunately. The little guy itches so much that he ends up bleeding. The worst I have seen is when he was 18 months and he woke up because his sheets were soaked in blood. That is how bad as it gets!  Before we were given CLn BodyWash and Facial Cleanser to try out on him, this is what his skin looked like: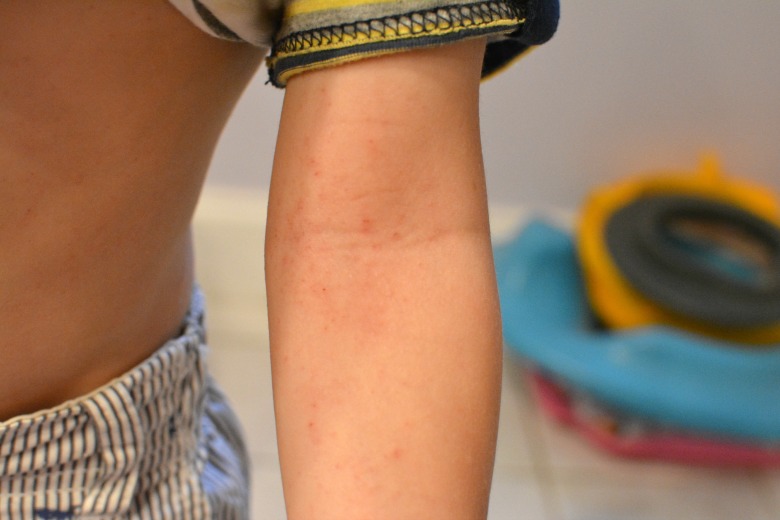 There are two reasons that I was much better prepared to handle my second child's eczema though. It is not as bad this second time around because with my first child I knew nothing about eczema at all.  Just that red itchy dry patches suddenly appearing on her skin and causing her discomfort.   I had no idea that somewhere around 20% of kids will have it. Zane does seem to be growing out of it a bit now, so I know it's not something they will have to struggle with forever.  The second reason is because I've discovered CLn BodyWash and Facial Cleanser.  It took a while for me to find the best treatment, but CLn BodyWash has been awarded the Seal of Acceptance by the National Eczema Association, and more importantly, it soothes my babies' skin.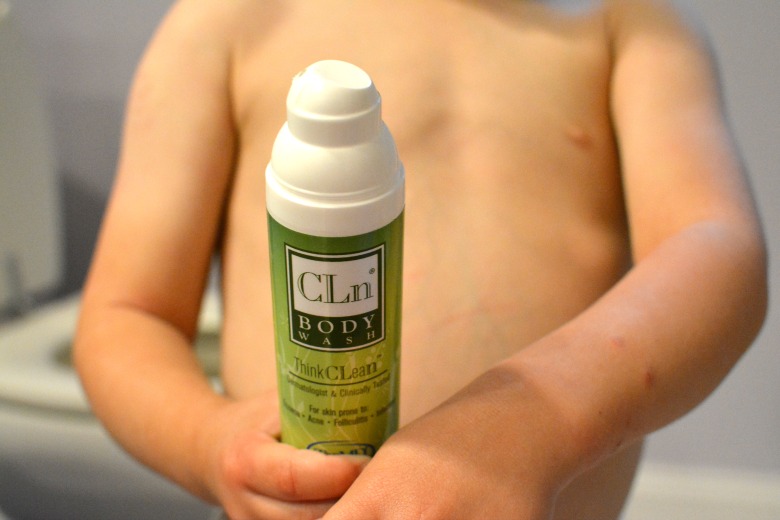 Like most moms whose children suffer with eczema, you try every possible formula out there until you find the one that best works for your kids. I am not joking when I say that I have tried over 20 different washes with no success. That is why I was so glad to find CLn Bodywash because after using it for a month, I notice tremendous improvements in both of their skin. It is a nice gentle cleanser that calms the redness, and itchiness, and can be used as an all over, head to toe body wash. It is safe for babies as young as six months, treating the dryness that can be so irritating to them. When I shower the kids, I simply add 3-4 pumps of the CLn Bodywash onto a loofah and lather (for 1-2 minutes) onto their skin with it. I then rinse well. Moisturizers and sunscreens can be applied after as needed.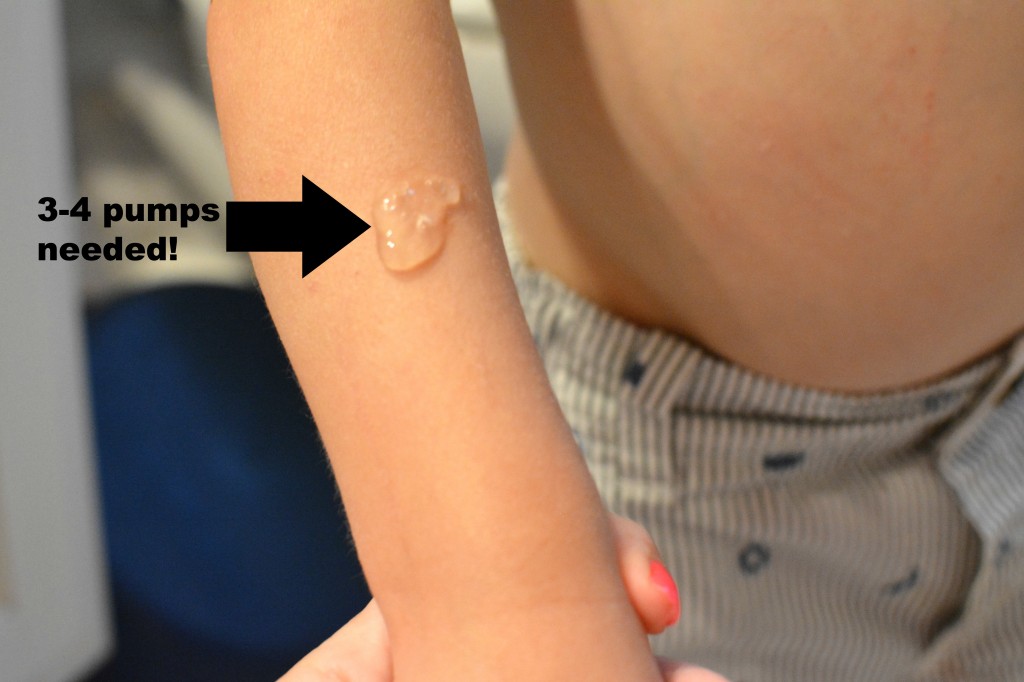 You should see the results I have seen just after a few weeks of using it: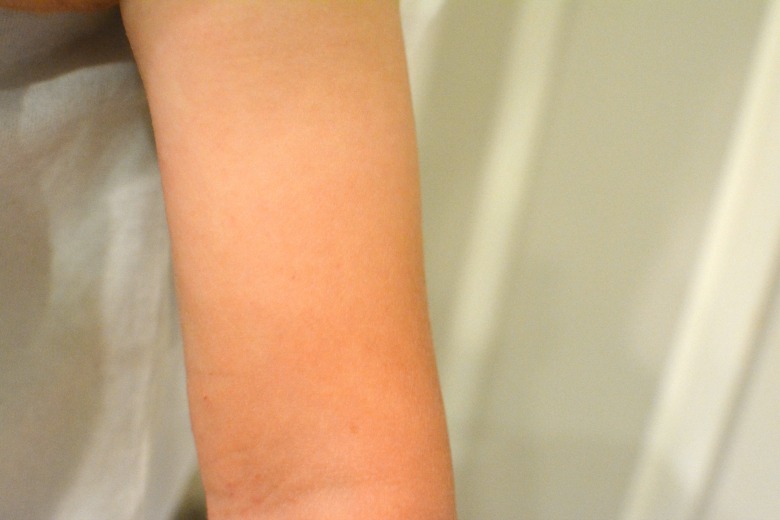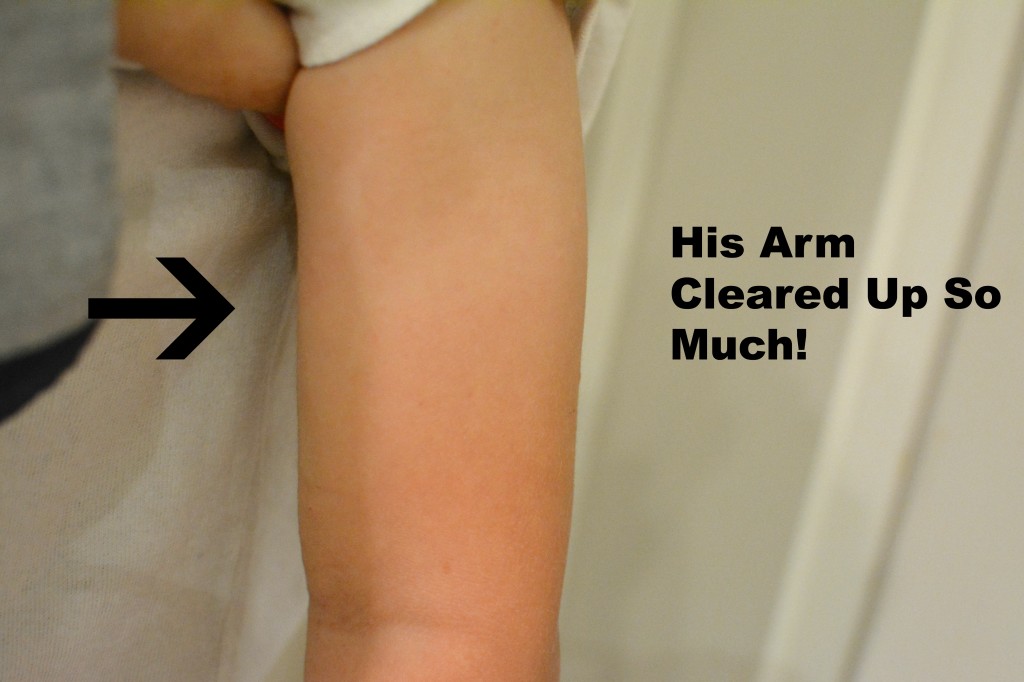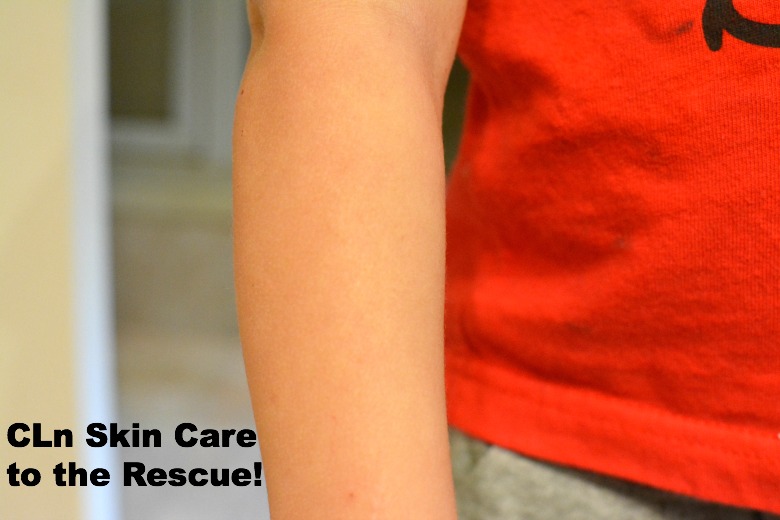 We are at the beach or pool almost every day in the summer, so the kids get more frequent baths this time of year. I love that I can incorporate CLn BodyWash into our normal bathing routine and that it is gentle enough to use every day if needed.  I have even discovered the CLn Facial Cleanser for myself, which really clears up my skin from any redness I may have. Like the BodyWash I use on my kids, the hypoallergenic facial formula gently cleanses without using any parabens, dyes or fragrance, and is oil free. With continued use, my skin feels and looks smooth, healthy, and refreshed.   I simply massage and lather into my skin for 30 minutes and rinse. After cleansing, moisturizers and sunscreens may be used.
I feel thanks to the CLn Skin Care products we are better able to really enjoy our summer fun. With all the elements our skin encounters, the chlorine, sunscreen, salt water, and the sun, my children need the gentle soothing eczema care CLn BodyWash provides. If you or your child is suffering from eczema I would definitely suggest that you try these product. It was such a relief for me to find a product that finally worked, and such a relief to those itchy little red patches tucked into little elbows and knees too! After using this product for about a month, I have to say that everyone's skin looks so much better.  I highly recommend trying it if you or your children suffer from eczema, dry skin, irritations, or other skin problems.
To find out more about CLn Bodywash and Facial Cleanser, follow them on Facebook, Twitter, and their Pinterest  Page today.