*I received products in exchange for my review. All my opinions are my own and not swayed by outside sources.*

Father's Day is tomorrow and everyone is going to be exchanging gifts. If you are like me, you tend to be late for gifts because you are always searching for that perfect gift. Well then look no further than RC Fibers for all your gift gifting ideas for Father's Day, birthdays, special occasions, and more!
RC Fibers are Carbon fiber products for that special man in your life. They have many original products such as money clips, wallets, pens, bottle openers, and more. The company started by two engineers who experimented with making carbon fiber products that would be useful in everyday life. They make innovative, fun, exciting, and most of all, products that all men can enjoy and use!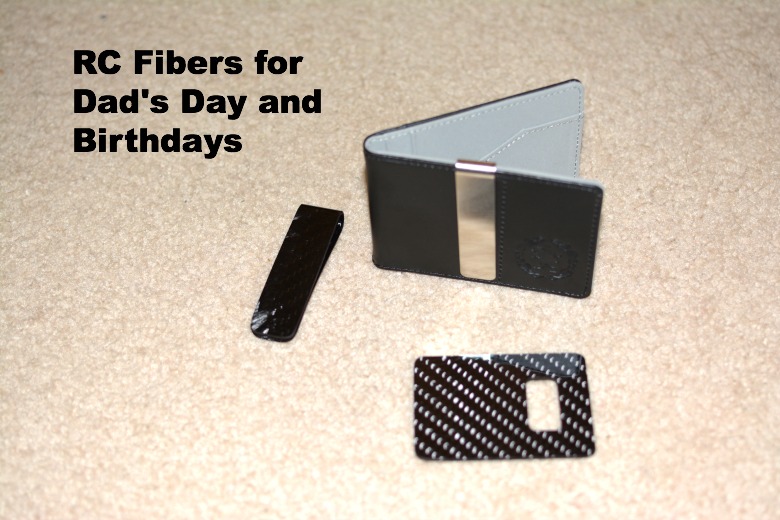 We were sent three of the fabulous RC Fibers products including a carbon fiber money clip, bottle opener, and pressed leather wallet.  The carbon fiber money clip paired with a pressed leather wallet, makes  a sleek, thin and durable device for holding money. The money clip can also be used on its own, at a fraction of the weight of a standard metal clip. These products are thick and durable, so they will last over time. So many times in the past, my husband's wallet lasts for a year and then starts to deteriorate. That is what is so great about RC Fibers- you will not have to buy another wallet or money clip after you own a RC Fiber product.
As an added bonus, carbon fiber is nonmetallic, so tell dad that's one less thing he has to remove when going through the airport metal detectors.
Be sure to check out RC Fibers for their great selection of Father's Day and birthday gifts today!