**I participated in an Ambassador Program on behalf of Mom Central Consulting for Discover Boating. I received a promotional item to thank me for my participation.**
I am so excited to announce that I am a Ambassador for Discover Boating!  If you are unfamiliar with Discover Boating, here is some information about this informative site:
***Boating is the U.S. recreational boating industry's nonprofit awareness program to help people get on the water to experience the fun of boating. For those looking to get their feet wet, DiscoverBoating.com is an unbiased online resource to explore the enjoyment and accessibility of the boating lifestyle. Packed with easy, interactive features to familiarize people with all aspects of life on the water, DiscoverBoating.com offers a boat selector guide, cost comparison tool, renting options, favorite boating destinations, links to education courses – even nautical lingo and how-to videos. Plus, DiscoverBoating.com offers tools and information for experienced boaters looking to learn more. ***

So, the main reason I am excited about being an ambassador is because boating is such an intricate part of my family. Back when I was very young, my parents took me on my first boat trip and from that day forth, being on the water and boating has become a part of our lifestyle. One very vivid memory I have with boating is when I was 17 and my mom and I decided to spend the summer getting our sailing license. We took an 8-week course together most days of the summer and by the end of the summer, we were certified. From that summer and on, my parents, sister, and I would rent boats every summer and take trips to some of our favorite destinations such as the Hamptons and Fire Island. I will always remember our special trips on the water and how near and dear they were to my heart.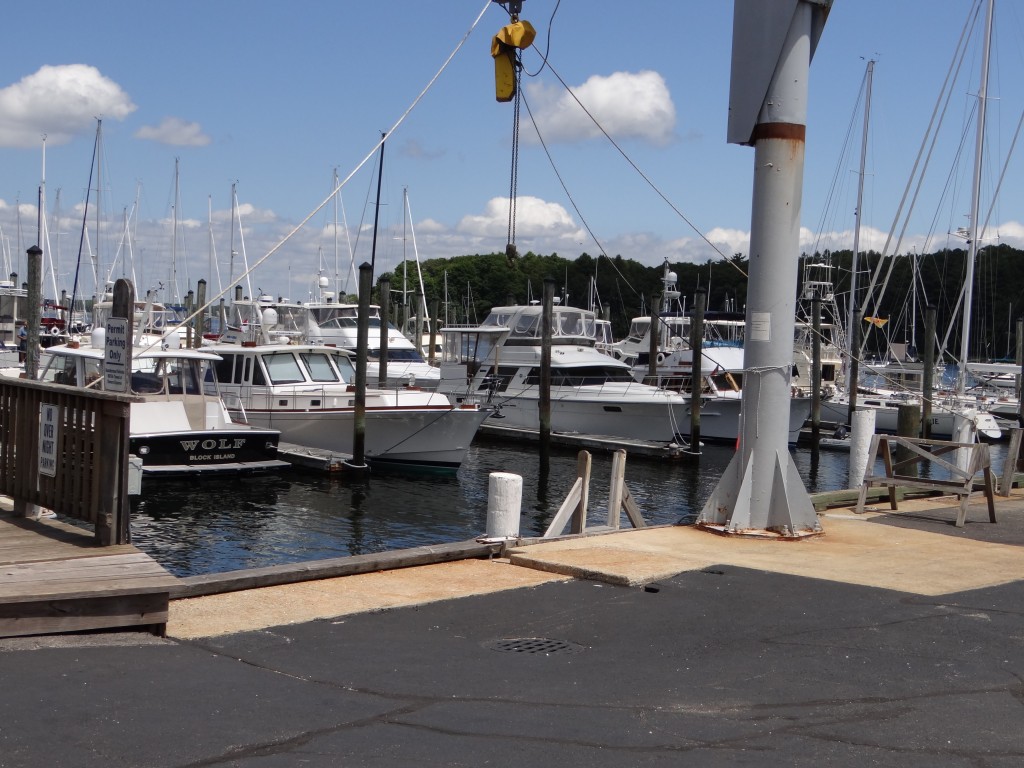 Unfortunately, I ended up taking a break from boating due to my studies. I went about 10 years without entering a boat, except for the occasional cruise we took as a family. However, when I met my husband he told me how much he loved to be on the water and how we should do monthly boating trips. We were in Massachusetts at the time and we got to experience a lot by going on the water with a captain, as well as renting out our little small boats. It was so much fun and a time in my life I will always remember.
Luckily for us we ended up moving to Rhode Island, which happens to have some of the best boating in the country, between Block Island, Narrangansett, and Newport. Okay I am biased, but I really think boating in our state is amazing! We have been on the water so much since we moved to Rhode Island and have even ventured to take the kids with us on their very first boat trip last summer.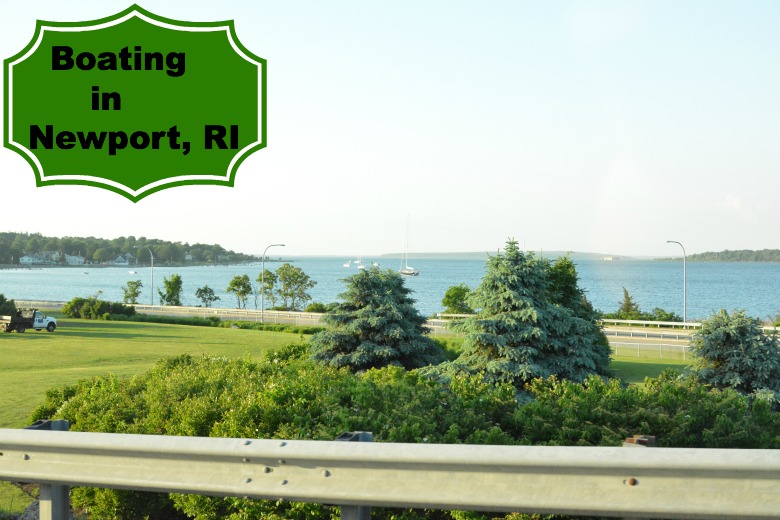 Tomorrow, being Father's Day, my husband, daughter, son, and inlaws are planning to take a trip to Newport. While I am 37 weeks pregnant and can not join them tomorrow, they plan to do a lot of fun activities in Newport including taking their annual boat trip around the harbor. Can I say I am totally jealous?! Really how awesome would it be to  make new memories on the water with Dad or reminisce about good times spent boating, fishing or tubing with Dad or Grandpa!
Americans are taking to the water in record numbers: Of the 241.9 million adults in the US in 2013, 36.6%, or 88.5 million, participated in recreational boating at least once during 2013 – one of the highest percentages on record. If you have never been boating, now is your chance to start and if you are a veteran, you know how incredible boating already is!  Please visit DiscoverBoating.com where you can learn so many facts and information about boating from a beginner's guide to boating to boating activities. They can even help you find a boat that is ideal for you!
While you are on their site, please check out the Stories of Discovery where you will find  documentary-style videos featuring real boaters (including country music star, Jake Owen) and their personal stories of how boating impacts their lives. One of the most touching videos was  Good Run, about a man's life journey by boat. I had to grab the tissues for this one because watching the older man and his family enjoy his boating experiences truly touched my heart. It made me think of how boating was so important to my family growing up.
Be sure to also check out the Boating Facebook Contest: Submit your best Independence Day boating photos for their Facebook photo contest running mid-June through early July. Enter today!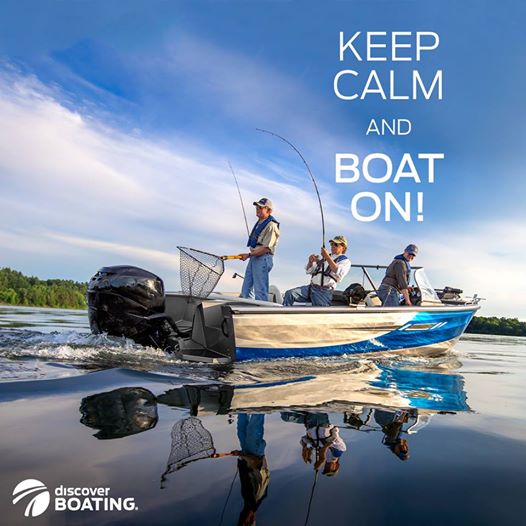 I will be back next month about another post with having fun on the water. Depending on when the baby comes, I hope to get on a boat very soon and enjoy the summer. Stay tuned…