Last night, Zane, Hayley, and my inlaws went to the greatest show on the Earth- the Ringling Bros & Barnum Bailey Circus! This circus comes to town once a year at the Dunkin Donut Center and now is your time to see it! The kids had an absolute blast watching the elephants, motorcyclists, horses, and clowns do all of their tricks. It was non-stop entertainment for 2+ hours and had the kids wanting more and more!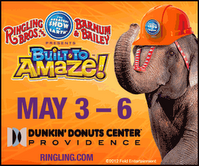 If you are looking for great entertainment, definitely check out the the Ringling Bros & Barnum Bailey Circus at the Dunkin Donuts Center going on right now!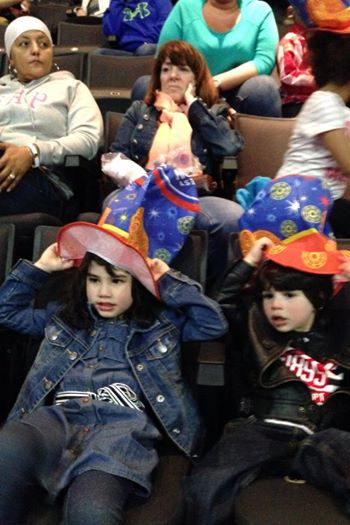 Here is the complete schedule:
While Hayley and Zane loved everything about the circus, the one act they were mesmerized with was the Tower Tumblers, a troupe of competitive aerial athletes from the Ukraine who launch themselves from trampolines to scale, repel and pass through a three-story high translucent tower.  Ringling Bros. brings a spirited and fiery competition of basketball with the next generation of whirling unicyclists, the legendary King Charles Troupe hailing from New York City! Even my inlaws were starring at the spectacle with pure amazement! The feats they do are truly second to none!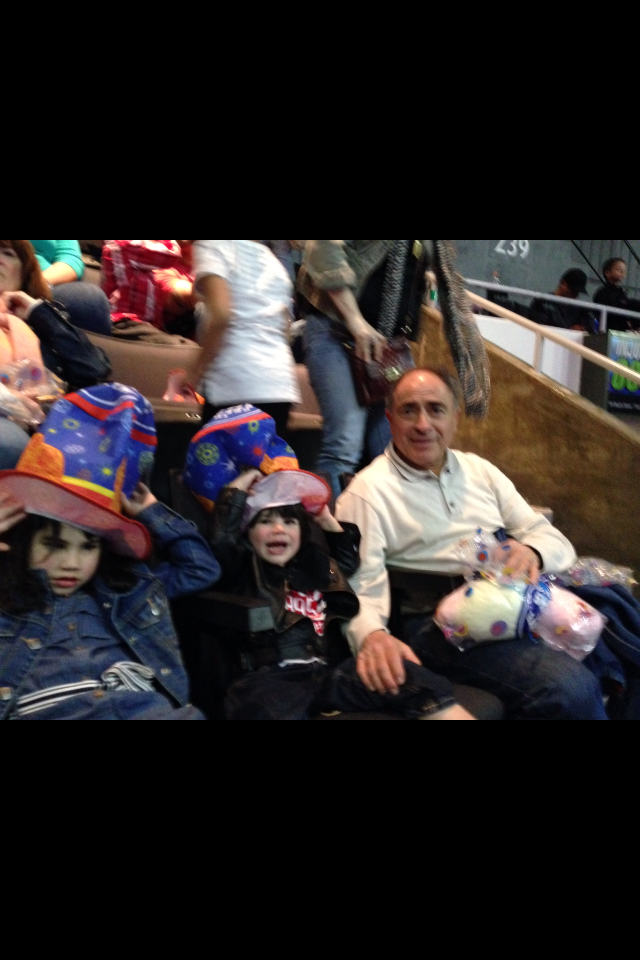 Another favorite was seeing Taba & The Tigers perform in all different poses including standing up on all fours and dancing in the rink. The kids kept telling me over and over how the tigers were so cute and funny! In the center, was their trainer directing them in a fun show that everyone in our family loved!
Ringling Bros. Built To Amaze! opens one hour before the show begins with the All-Access Pre-show where everyone is invited to join the fun and meet the Built To Amaze! international cast of performers as they prepare for the show. Definitely check out the pre-show to add to the excitement of the circus!
Whether you are a veteran to the circus or a newbie, you will be sure to have a great time! Be sure to get your tickets now at the Dunkin Donut Center or on Ticketmaster.com!
*I received circus tickets. All my opinions are my own and not swayed by outside sources.*