*This is a sponsored post with HoneyBaked Ham. All my opinions are my own and not swayed by outside sources.*
Okay let me break down this information for you- I am currently 27.5 weeks pregnant and will be hosting Easter dinner at my house in exactly a week and a half. Aside from being that very tired pregnant girl, I decided I was going to take responsibility for hosting Easter dinner. Oh and let me add, there will be 50 people at my Easter dinner- that is what you get when you marry into a HUGE Italian family! So, I really need ways to make Easter dinner preparation and the day totally seamless.
I compiled a tip list of 5 strategies I am going to use to make Easter Dinner a Smashing Success this year: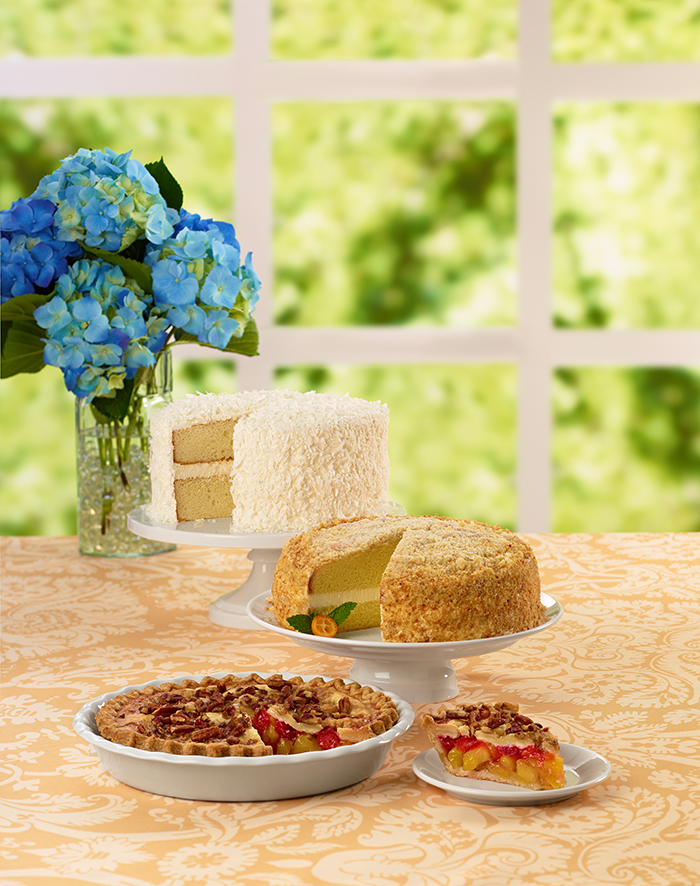 1. Make a thorough list of the ingredients you will need in advance, along with getting a head count of how many people are actually coming a week in advance. So if Easter is next week, that means the list needs to be made STAT! If you make your list a day or two in advance, I can assure you that you will be left with nothing but stress, anxiety, and headaches. By making a list in advance, you will be organized and know exactly what shopping, needs to be done. Also by making people RSVP to you a week early, you know you won't be ordering unnecessary food or getting extra products that you might not need.
2. Make sure you ask for help in preparation of the big day! The key to having a successful Easter meal is to delegate chores and tasks to everyone who is there. Don't be afraid to ask for help in putting appetizers out or the big ham on the table and equally asking another person to help clean the dishes. Don't think it is all on you if you are hosting Easter dinner. By allowing people to help pitch in, you will not only have a much smoother meal but you will feel a lot less stressed. I already got my 5 year old on tablecloth duty- of course though, she picked out the bright yellow one for the table!
3. Get as much done the night before!  While I still tend to get up wicked early to begin preparation for our Easter meal, I make sure our table is all set the night before, with the wine/water pitchers put on the table. We are going to use around 6 tables so this equates to a ton of chairs. I always make sure to have all the tables set up and the folding chairs in order for the next morning. It is a lot less stressful for me to see the table all done up the next morning. It gives me one less thing to do!
4. Use paper products!  I know Easter is a special time and a time when you want to pull out that fine china that is just sitting in your curio. However, trust me when you have 50 people coming, that equates to at least 100+ dishes with all the various courses. By using paper, I can try easily dispose of them after and not have to worry about cleaning up. I am very big on the environment and tend to use recyclable products all the time, but you can readily find recyclable paper products for your celebration.
5. Make sure you buy HoneyBaked Ham and their Smoked or Roasted Turkey Breasts! There is nothing easier than buying a  fully cooked and ready to serve ham and turkey breasts for your Easter celebration. Last year, we bought HoneyBaked Ham for our Easter celebration and it was a smashing success. It cut so much time out of cooking and allowed me a healthy, delicious, affordable, and easy meal! What could be better?! Honeybaked also offers a variety of delicious side dishes and desserts, all of which also come fully cooked as well. You can do a full Easter celebration with only Honeybaked products to make your life much easier! Trust me, everyone will thank you once they taste how delicious the dinner is! Be sure to check out Honeybaked to learn about their awesome products and find out where you can buy them for your upcoming Easter dinner. Talk about convenience of making an Easter dinner wonderful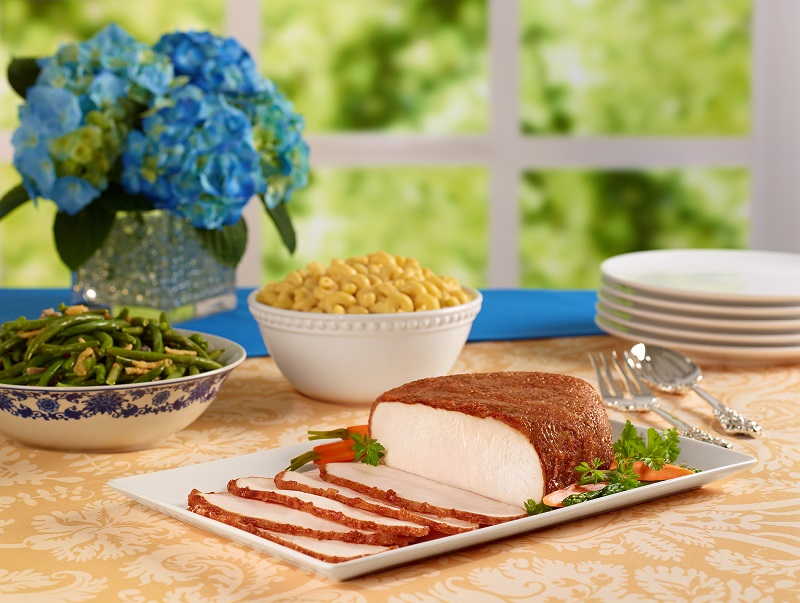 Win it: One winner will receive a $50 HoneyBaked Ham Gift Card for their Easter dinner.  This giveaway is run via rafflecopter so click read more to see the actual giveaway. The only mandatory entry is to tell me what you like best about HoneyBaked products in the comment section proceeding this post. While the other entries are optional, I highly suggest filling them out to increase your chances of winning. US only.