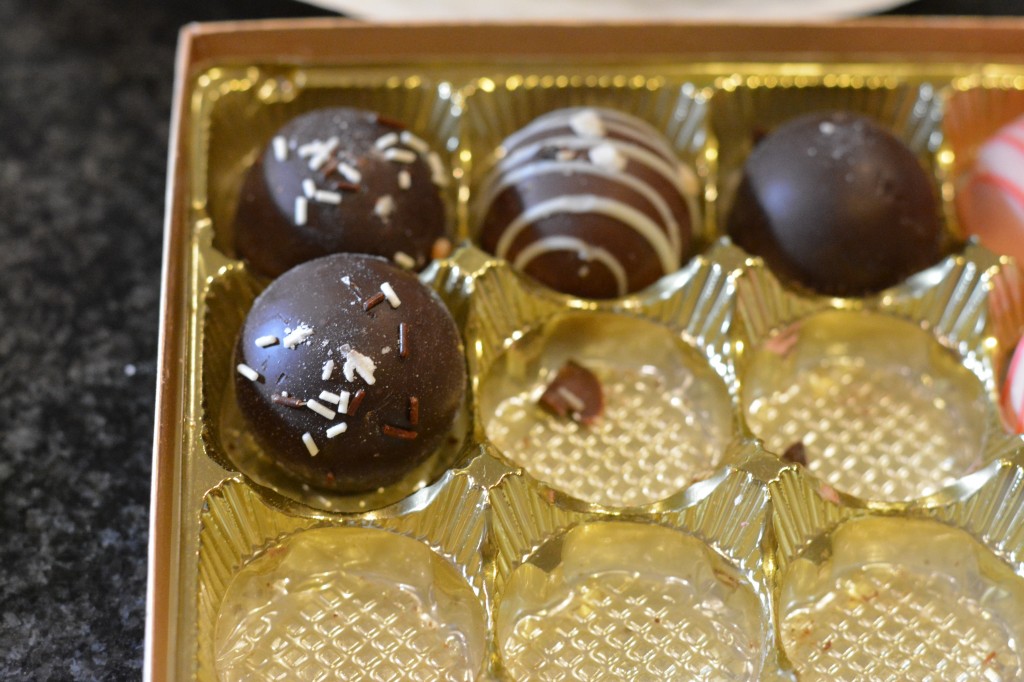 I have been a fan of Harry and David for quite some time now. For my husband's gifts to his referral dentists for the holiday season, he tends to orders gift baskets from Harry and David, and so far has been so unbelievably happy with their services and products. Harry and David has a large assortment of wonderful gifting products including fruit baskets, chocolates, fruit and cheese sets, chocolate dipped fruit, fresh cut flowers, popcorn, and so much more. You can gift the wonderful Harry and David products for just about any occasion including birthdays.

With my cousin's birthday coming up, I was excited to receive the Ice Cream Parlor Truffles to review. These delicious truffles come in a 24 count package and include so many wonderful flavors including Strawberry Milkshake, Mint Chocolate Chip, Butter Pecan, Cherry Vanilla, Cookies and Cream, and Rocky Road. There is 4 truffles of each of these 6 flavors available in the Ice Cream Parlor Truffles packaging.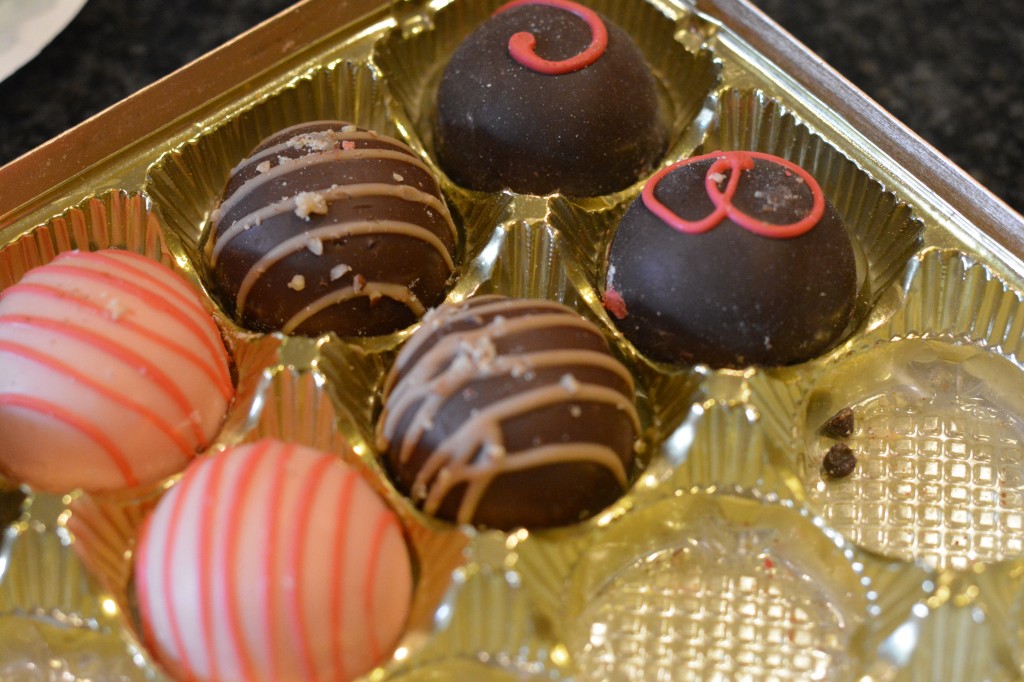 These truffles are absolutely AMAZING! I really can't tell you which flavor I like the best because honestly all of them are awesome!  These are some of my favorite ice cream flavors with their signature top blend chocolate sauce.  These truffles are made in the Harry and David factory and will be available to deliver to your doorstep for that special birthday occasion coming up.
For their birthday celebration gifts they also have Birthday Petite Fours,  Classic White Birthday Cake, Gold Spring Gift Tower, Gerbera Flower Gift Set, and wine.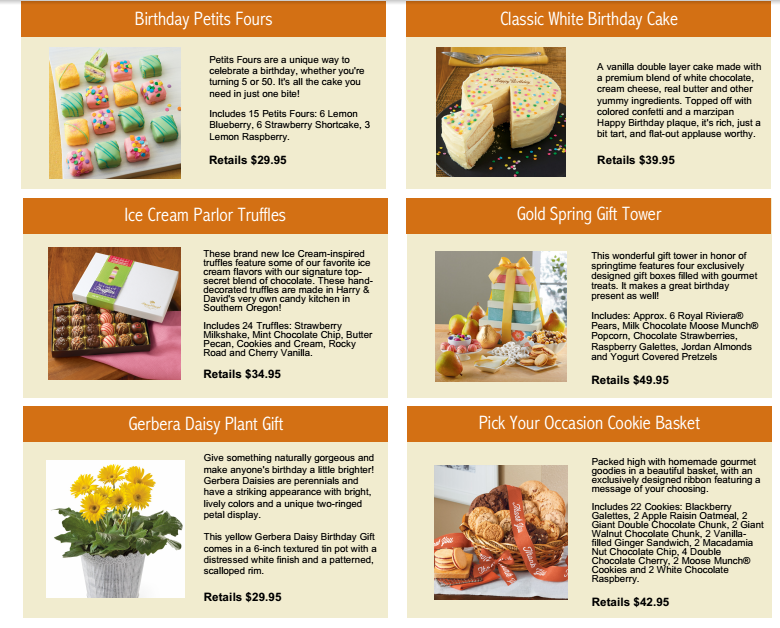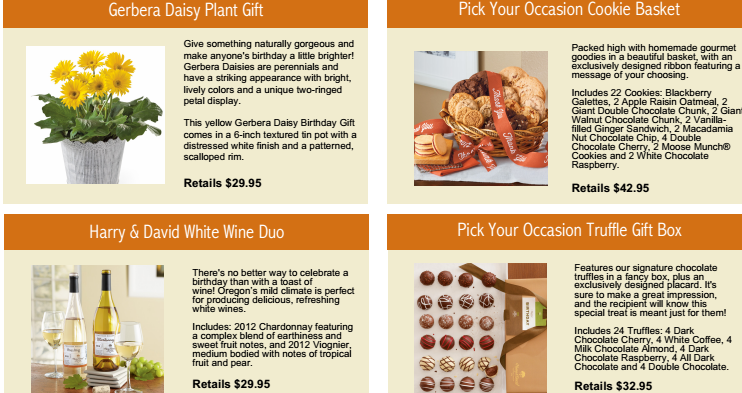 I highly recommend Harry and David for your next special occasion. To learn more about the company, read this:
About Harry & David
Nearly 80 years ago, Harry and David Holmes turned their extraordinary pears into the perfect gourmet gift. You can still send our Royal Riviera® Pears as well as many other high quality fresh fruits, handpicked to our exacting standards in our 19 local orchards and in many other orchards around the world. We make it easy to send gourmet gift baskets and ediblefruits in addition to our many flavors of Moose Munch® Popcorn, chocolate dipped pears, truffles and much more, most of which are made in our own kitchens from recipes honed over time. We handpack our gift baskets and exclusively designed gift boxes and top them off with a hand tied bow. Then we ship our specialty food gifts to arrive on time, in perfect condition. Guaranteed. Through our stores, wholesale, catalogs and websites, gourmet food and home gifts from Harry & David and its brands, Cushman's and Wolferman's, are designed for festive occasions, entertaining and enjoyment throughout the year.
 You can order any of the birthday products or other gift sets directly from the Harry and David website today!
*I received a truffle gift set for review. All my opinions are my own and not swayed by outside sources.*