*I am a Whole Foods ambassador. All my opinions are my own and not swayed by outside sources.*
Each month, I get the pleasure to work with Whole Foods on reviewing new products that they sell at their local stores. Each month, I am again amazed at the true quantity and quality of products that are available at Whole Foods. They not only have the freshest food products, but their assortment of body/bath/makeup/hygiene products are second to none.
Here are some products I tried out this month:
Reserveage CocoaWell Cocoa Powder – Unsweetened, 8 oz (*Suggested retail price: $19.99)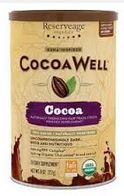 This mixable powder can be added into a hot or cold drink to offer delicious nutritional supplements to support health, energy and body wellness. CocoaWell by Reserveage Organics takes its inspiration from one of the world's healthiest cultures – the Kuna indigenous people of coastal Panama. Last year, the Kuna chiefs and CocoaWell signed a landmark sustainable business agreement – the first in the Kuna' s history – to assist CocoaWell in promoting their sacred cocoa tradition.
Chestal Cold and Cough Medicine/ Children's Chestal Cough Medicine(*Suggested retail price: $12.99/ $10.99)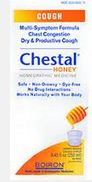 Chestal works naturally with the body to improve the productivity of all types of common coughs. Honey in Chestal coats and soothes the throat while the blends of safe homeopathic medicines loosen chest congestion.
Jason Toothpaste (*Suggested retail price: $6.99)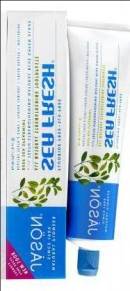 Jason toothpaste strengthens your teeth and freshens breath without harsh abrasives or irritating chemicals. This exclusive blend of polishers and stain-fighting botanicals include Bamboo Powder, Calcium Carbonate and Silica to help prevent tartar build-up while gently brightening your smile.
That's It fruit bars (*Suggested retail price: $1.69)
These all natural fruit bar snacks use only real fruits as ingredients. They are made with only non-GMO foods and offer two whole servings of fruit in a convenient portable snack.
Amazing Meal Chocolate Infusion (*Suggested retail price: $30.99)
Amazing Meal Chocolate Infusion is a satisfying blend of protein and superfoods that provides amazing energy and amazing health. Organic, raw, and infused with chocolate, these packets are a delicious and convenient on-the-go solution.
Eco Lips Nourishing Lip Balm, Mango Ginger Flavor (*Suggested retail price: $5.99 – $7.99, depending on flavor)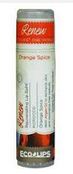 Eco Lips ONE WORLD lip balms offer moisturizing properties for the lips. Made with exotic oils from specific world regions, it is made with Fair Trade ingredients. Also comes in other flavors (i.e. Amazonian Rainforest and Herbal Mint)
2Chic Avocado + Olive Oil Shampoo (*Suggested retail price: $15.99)


With vitamins and omega fatty acids, this shampoo lathers in moisture, shine and control without stripping color. It's lauryl and laureth sulfate free, helping you conquer dry, damaged hair.
2Chic Brazilian Keratin and Argan Oil Conditioner (*Suggested retail price: $15.99)
Made with Brazilian Phyto-Keratin and Moroccan Argan Oil, this conditioner smooths strands and banishes frizz. It's lauryl and laureth sulfate free and includes a unique combination of certified organic botanicals. I absolutely love this shampoo and conditioner! It is now one of my favorite brands on the market!