Two all new DVDs are now released from Lionsgate and HIT Entertainment.
1. Angelina Ballerina: On With the Show–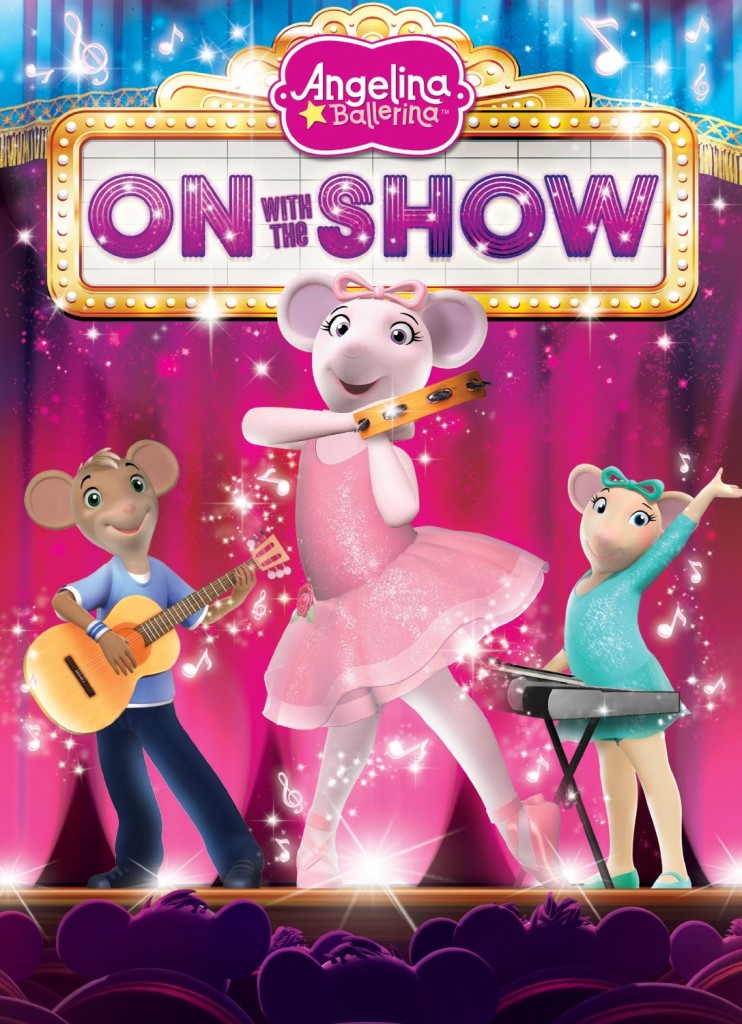 It's Show-Stopping Fun with Angelina Ballerina and her Mouseling Friends in this all new release available now on DVD, Digital HD, and Video on Demand. The stage is all set for big performances and lots of fun! When Ms. Mimi loses her voice, her class finds ways to communicate through music.
After a musical mishap, AZ doesn't miss a beat and discovers another way to keep tempo. Gracie learns an important lesson about finding inspiration and Angelina and Polly set the stage for a perfect celebration for their dad. Come along as Angelina and the mouselings let their creativity shine and get on with the show.
Episodes include: -Angelina's Musical Day, Angelina and the Bandleader, Angelina and Ms. Mimi,  Angelina's Kitchen Band, and Angelina and the Father's Day Surprise. DVD Bonus Features include Angelina's Picture Game and I Will Be a Star Karaoke Music Video.
This is such a cute DVD for any Angelina fans. It teaches many important lessons such as keeping with what you believe and never giving up on inspiration! It runs 61 minute so it will keep your kids occupied for a long time!
2. Barney: Story Time With Barney-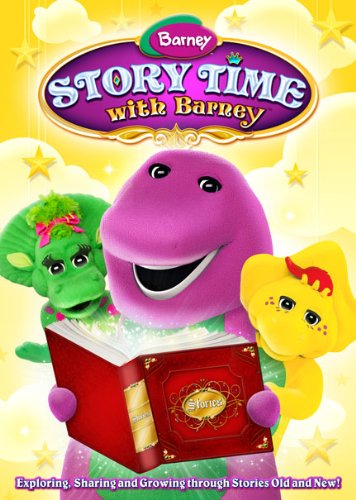 Let Your Imagination Soar In a Dino-Mite Storybook Time Adventure with Barney and His Playground Friends!  Reading is fun and opens doors for imagination to soar with magical tales of fun and adventure in the all-new Barney: Story Time with Barney available on DVD, Digital, and Video on Demand.
Once upon a time, Baby Bop, Ryan, and Daniel joined Barney on some storybook adventures! With the help of classic tales, the Dinos and friends learn important lessons like patience, honesty and perseverance.  Baby Bop must contain her excitement to understand that good things come to those who wait. Ryan sees that it's better to be honest and play fair and Daniel discovers that practice makes perfect! Barney shows that stories, imagination and friends can lead to Happily Ever After!
Episodes include: -Fairy Tales, The Emperor's Contest, The Sword in the Sandbox. DVD Bonus Features Short Stories with Barney featurette.
This is a really cute DVD that will leave your kids wanting more and more Barney. My kids' favorite episode was Fairy Tales but they truly enjoyed them all.
Giveaway: One winner will receive a copy of each of the DVDs listed above. To enter this giveaway, simply leave me a comment telling me which DVD you are most excited to win. For an additional +2 entries, tweet about this giveaway mentioning @dentistmel. This can be done daily. Please put all comments in comment section proceeding the post. US only. Good luck! Ends Feb 28, 2014.
*I received the above DVDs for review. All my opinions are my own and not swayed by outside sources.*