I am a HUGE reader! When I first heard on Oprah's favorite top 10 gift about the Kindle, I ran and ordered it! I ended up getting the first generation Kindle on the first day it came out and I loved it for many years. While I still love it, I was honored when Staples sent me the Kindle Fire HD for review. I was used to the older version Kindle, so I could not wait to try out the Kindle Fire. I was so unbelievably excited!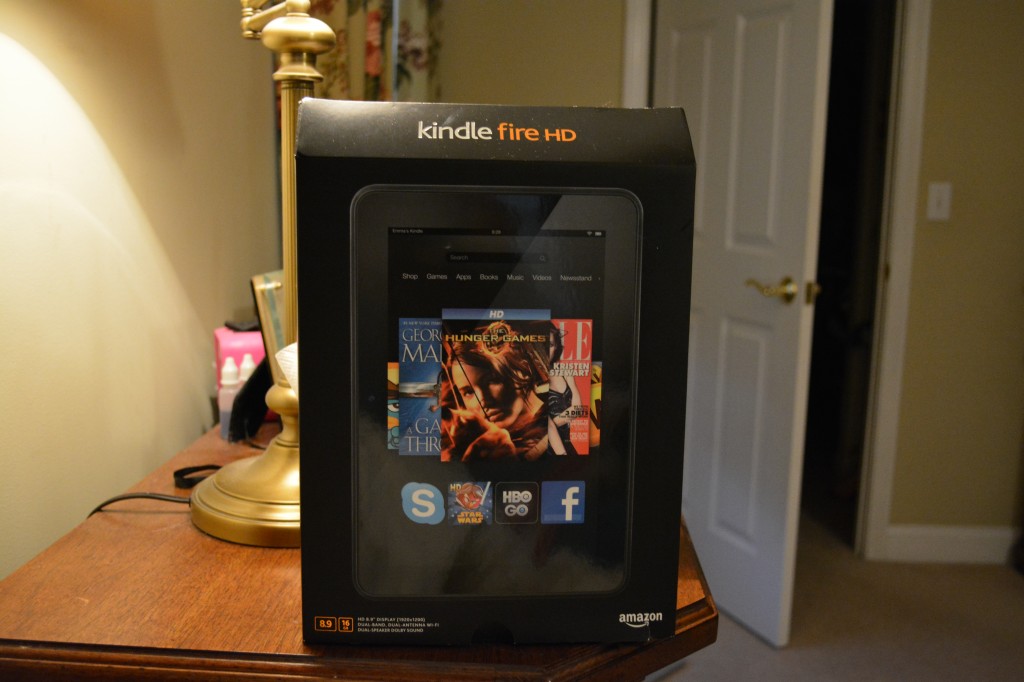 Once I got the Kindle Fire outside the box, I simply turned it on and charged it. There is a little instruction manual that tells you where the power, charging, and volume buttons are, so you can't get confused. Once it was on, I registered my Kindle through my Amazon Account. I already had a kindle with an amazon account, so I was able to set up my new kindle with no problem. All my old books from my prior Kindle, got automatically added to my new Kindle Fire HD.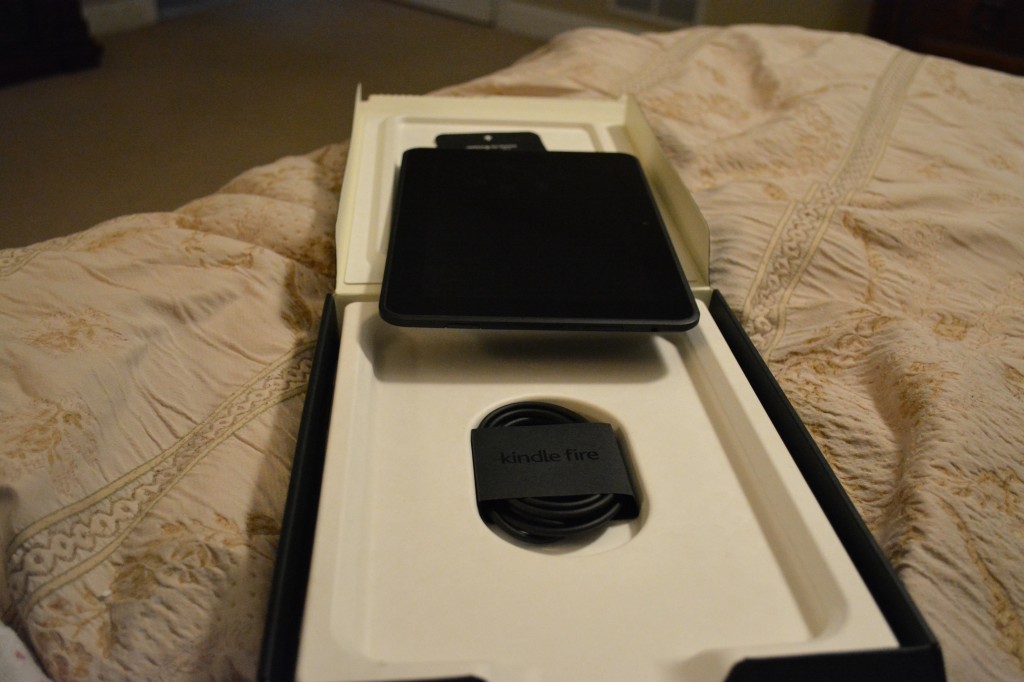 My initial thoughts once I set up the Kindle Fire HD, was how awesome the screen was! It was literally almost double the size of my old kindle. It features a large HD color touchscreen with a 9 inch high definition display with Dolby sound, as well as a fast multi-core processor for a fantastic HD experience. The colors on the Kindle Fire HD were beautiful and so vivid. Once it was on, I was able to navigate the toolbar on top of the Kindle, to see the books, movies, games, apps, search engine, and so much more. This kindle works by a simple swipe of your fingers. It is so user friendly!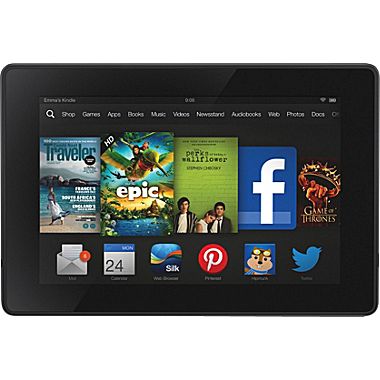 The Kindle Fire HD has an incredible selection of over 22 million titles including the latest HD movies, TV shows, books, magazines, and more. I am a huge reader, so I automatically checked out the book selections and downloaded my first book. This is where I really saw the difference between the Kindle Fire HD and the first generation Kindle. With the Kindle Fire HD, to turn the page, I simply swiped my finger to the right, or just touched the screen. I thought that was so neat that I could simply tap the page, and it would automatically go to the next page. I LOVED this feature! It also told me what page I was on and my reading pace. I could search for just about any book or magazine, and it even gave me the option of ordering a audio version of the book. I think this feature will come in so handy on long car rides.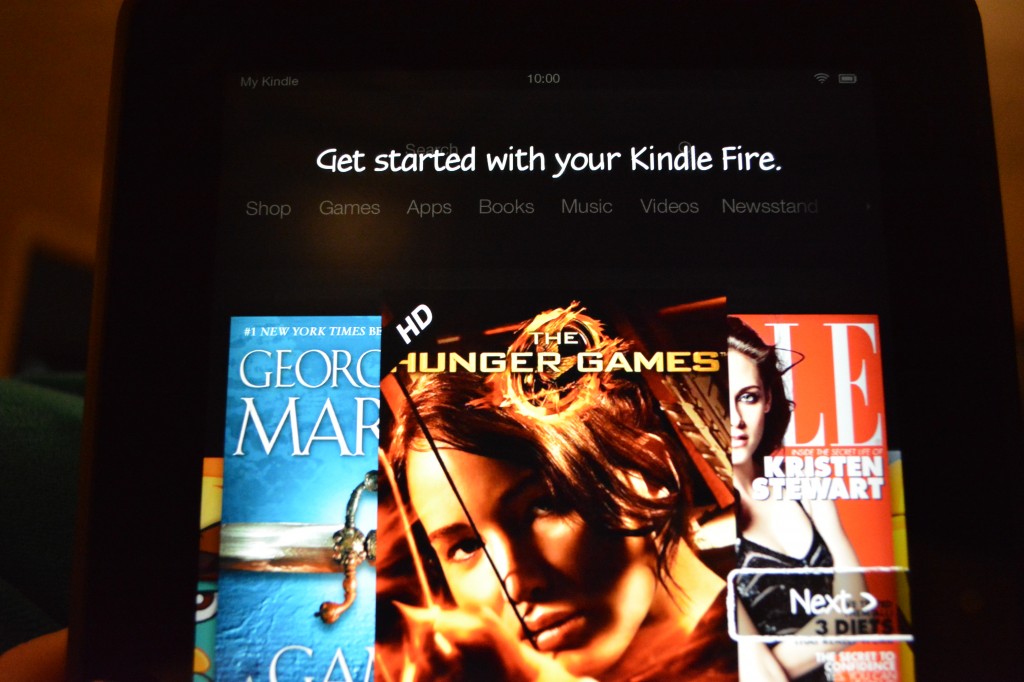 The Kindle Fire HD is great for the whole family. It is easy to use the Kindle FreeTime that features parental controls to set screen time limits for your kids. It also has the fastest Wi-Fi and HDMI out of all the kindles. When I did a web search for my blog, my page instantly popped up.  It took no more than 3 seconds for the page to come up. I was seriously so impressed!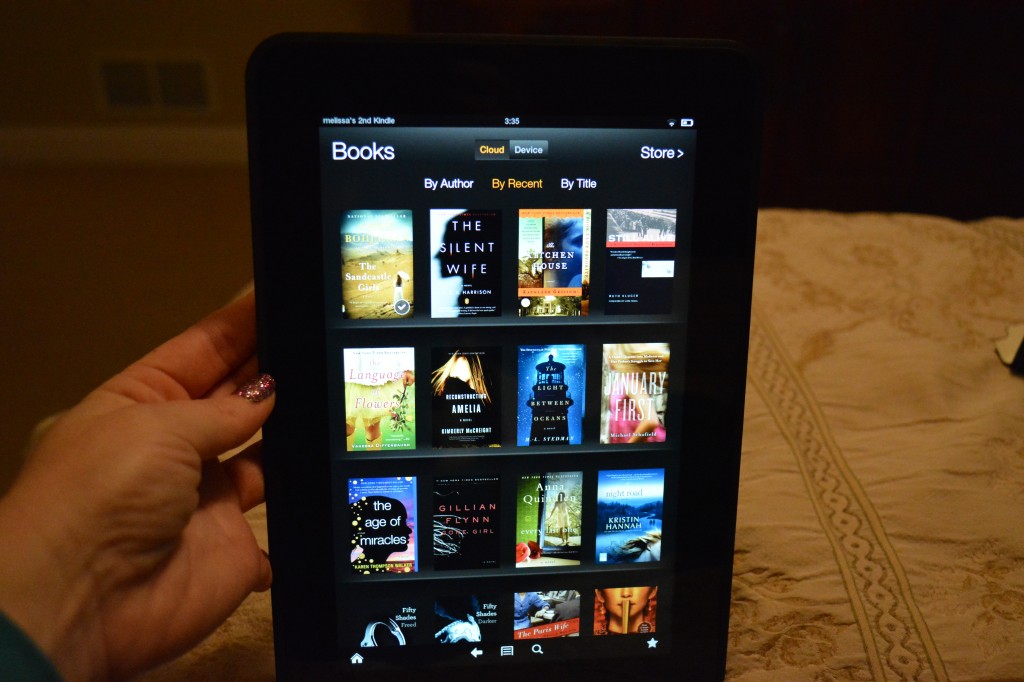 The Kindle Fire HD also offers unlimited storage and had a 16GB memory space. You can store just about anything on your kindle and your book library can be truly extensive. It works with the cloud so if you have a prior Amazon account, it will download, all your books and music associated with this account. The cloud automatically works once you set it up.  Lastly it has a HD camera for free Skype video calls, which allows you to connect with friends and family.
I LOVE LOVE LOVE the Kindle Fire HD which is available at Staples today, both online and in the stores for $150! This would make a fantastic holiday gift for anyone in your life. I know we already bought this exact same Kindle for my father in law and can't wait to give it to him on Christmas!
*Thanks to Staples for sending me a Kindle Fire HD for review. All my opinions are my own and not swayed by outside sources.*