When I was at Blogher this past year, I got to sample an incredible wine called Moskato Life! I am a huge fan of good wines and this one did not fail to disappoint. While it is a sweeter wine, it would be a perfect compliment as a desert wine or to those great chicken/fish/meat dishes.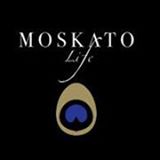 About Moskato Wine (taken from their website):
Embracing the extraordinary moments of life and celebrating achievable luxury, the Moskato Life salutes those who are celebrating life to the fullest, day in and day out. It's an opportunity to experience opulence without added sacrifice and the perfect way to make any occasion toast worthy. With its flawless combination of light carbonation and sweetness, it drinks smooth and sparkles as bright as the toast makers themselves. The Moskato Life offers prestige and beauty without the drama. The sleek black bottle conveys the extravagant side of life, focusing on class and character with a hint of indulgence. As marked by a stylish peacock, the symbol of immortality and love, every hard-earned, worthwhile moment should be enjoyed with pride.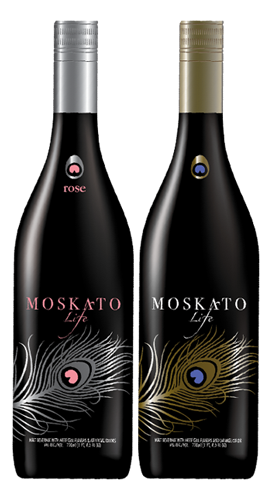 There were two Moskato Life we sampled- The Moskato Life White Wine and The Moskato Rose Wine. Both were incredibly delicious, if I must say so myself. The White wine had a fruity taste and a beautiful aroma. It was bubbly, but not like champagne or anything like that.  You can sense a touch of carbonation in the glass of Moskato Life White, which I happen to love. The Moskato Rose was definitely sweeter than the White Wine, and had a typical  fruity wine taste. I had it paired with a scallop dish and it was wonderful!
Each glass of both the white and rose varieties has about a 6 percent alcohol content. Each glass went down so smoothly and had my husband and I wanting more. For your holiday celebrations coming up, I highly suggest picking up a bottle of both the Moskato Life White and Moskato Life Rose. Serve it with your holiday dinner or bring it as a gift…The choice is yours!
To learn more about Moskato Life, be sure to check out their website, to learn where you can purchase a bottle today. They can also be found on Facebook/Twitter!
*I received two bottles of wine for review. All my opinions are my own and not swayed by outside sources.*