Last year we went on a skiing trip and I had absolutely no where to put Zane to sleep in. They only had a small Pack 'n Play in our ski house and there was no way my 25 pound boy could fit in there. My girlfriend mentioned to me that we could borrow her Graco Pack 'n Play TotBloc, which is a very LARGE Pack n' Play geared towards toddlers. Once we tried it out that weekend, I never looked back. This Pack 'n Play is truly incredible!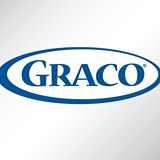 Graco, the makers of so many wonderful baby/toddler products including high chairs, car seats, strollers, and so much more, invented the perfect toddler size Pack 'n Play. It features an extra large play space to put your big "little" ones in. While you can certainly put your baby in it, what I love about this, is the ability to put your older toddlers in it too. You can use it to set up a play pen for them while you are cooking and such, and then can transform it to a magical place where your toddlers will sleep peacefully. Zane does not try to climb out of his crib and is only 33 inches tall, so we can readily use this Pack 'n Play.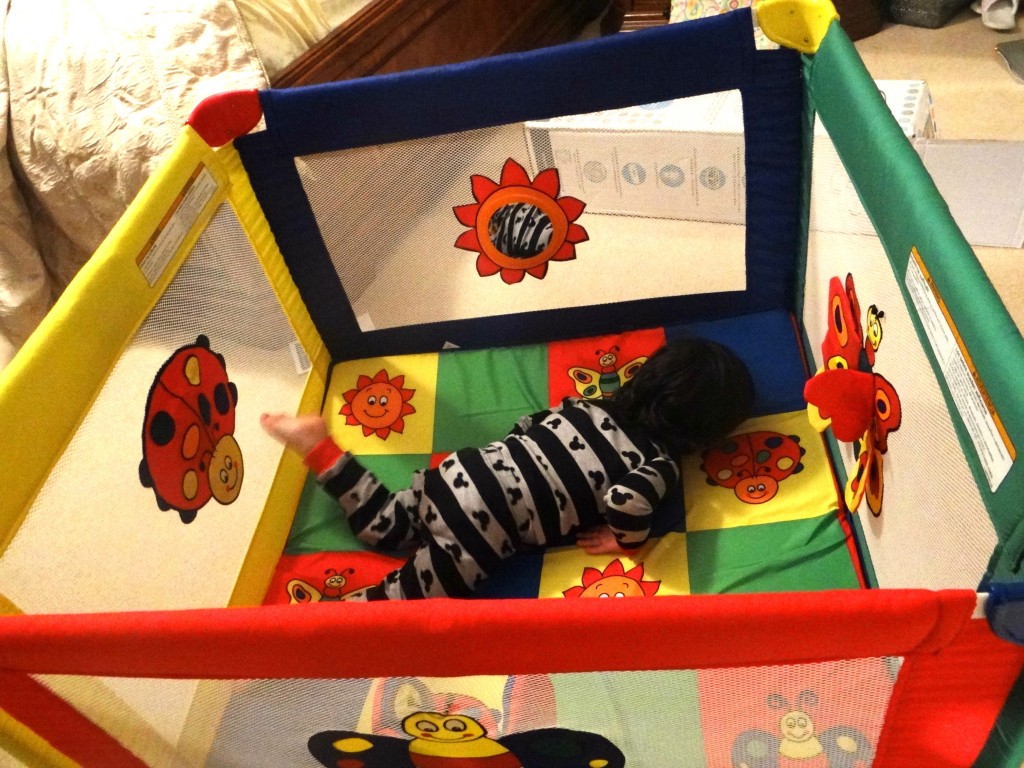 If you are looking to buy a Pack 'n Play, I highly recommend the Graco TotBloc. It can be used from the time your child is a baby through the toddler age. It weighs less than 24 pounds and is able to be folded up in one minute time, so it is also great for traveling. This TotBloc is extremely portable.  Once you are done folding it up, you can put it back into the folding carrying case it comes with. Setting it up and folding it up is so easy to do!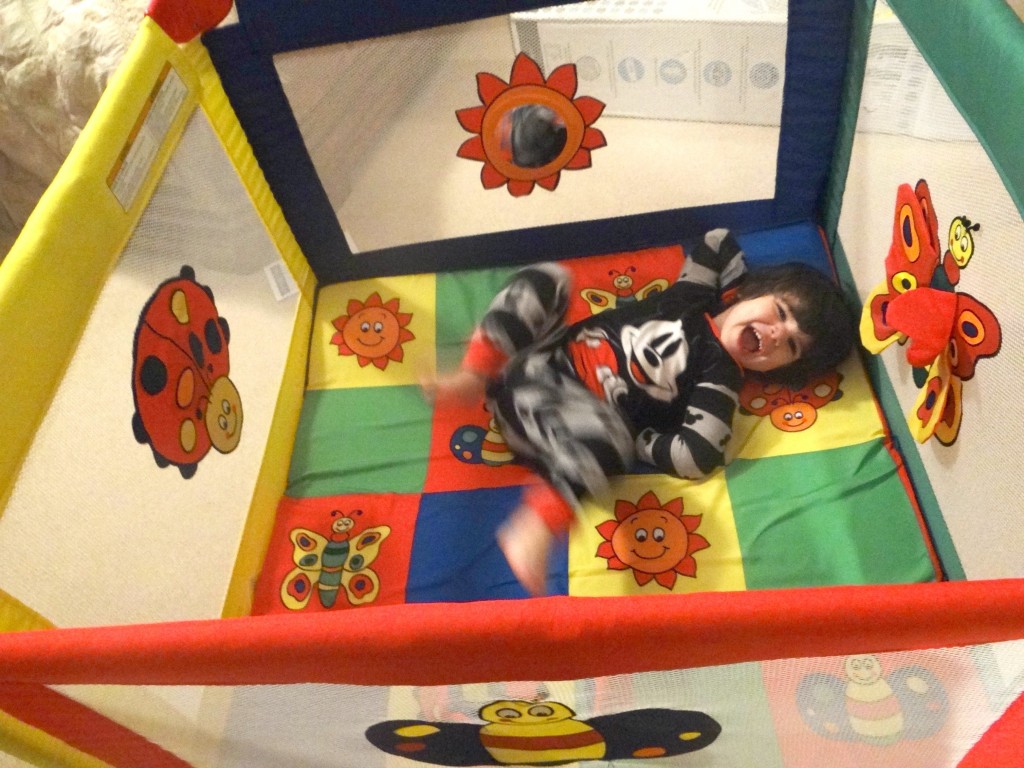 Besides being so practical, it is also adorable. It has mesh sidings on all 4 sides of the TotBloc, for good ventilation. There are bright colors with themes of sun and ladybugs around the TotBloc. It is also very vivid with bright colors of red, blue, yellow, and green. It comes with integrated and interactive toys that helps keep baby stimulated and entertained for hours during the day, and can be removed at night.
If you are in need of a great Pack 'n Play, the Graco TotBloc Playard is for you! It retails for $119 and is available at Walmart, Amazon,  Babies 'R Us, and Diapers.com.
Win it: One winner will receive the Graco TotBlock Playard. This giveaway is run via rafflecopter, so click read more to see the actual giveaway. The only mandatory entry is to tell me if you currently own any Graco products and if so, which ones. If you do not own Graco products, let me know why you want to receive the Playard. Please put all comments in comment section proceeding the post. While the other entries are optional, I highly suggest filling them out to increase your chances of winning. US only. Good luck!
*I received the Playard for review. All my opinions are my own and not swayed by outside sources.*