I am an avid Whole Foods Shopper! We conveniently have one located about 10 miles from us, and I frequent it weekly. This holiday season, Whole Foods has so much more than your typical food items for your gift shopping. You can buy items for everyone on your list at Whole Foods today!
Gift Ideas:
Gifts for the Family:
Big Dipper Wax Works Candles (*Suggested Retail Price: $8.99)
Perfect for the environmentally and socially conscious friend or relative, these all natural beeswax candles are made of North American sourced 100 percent beeswax, Big Dipper Wax Works Candles are a product of the sustainable beekeeping industry, emitting a sweet, subtle, honey-like fragrance. These candles release negative ions that improve air quality by eliminating pollutants and allergens. To cement your spot on the good list, 10 percent of profits from the candles will be donated to organizations dedicated to promoting sustainable beekeeping.
PACT Socks Bundle (*Suggested Retail Price: $19.00-$30.00)
You can never go wrong with sock stocking stuffers. PACT socks for men, women and kids are made from 100 percent organic yarns at an eco-concept factory in Turkey powered by wind energy. Stitched in bright colors, stripes and festive patterns, PACT socks come in knee-high, regular and ankle sizes.  By supporting PACT, a company whose mission is to create clothes in the cleanest, most responsible way possible (from the factory to the packaging), you're a  shoe -in for the good list.
 Threads 4 Thought Hoodies (*Suggested Retail Price: $25.00)
Give your loved ones a super soft pullover hoodie that's not too hard on the environment. Threads 4 Thought's sustainable apparel is made from organic cotton and comes in stylish fits for both men and women. How it gets you on the good list: T 4 advocates for peace and environmental friendliness while giving back to charity.
 Green Toys (*Suggested Retail Price: $7.99 – $19.99)
Great for kids from ages 1 and up, choose between submarines, plastic keys, orange tractors or fun airplanes that are constructed from recycled milk containers. Green Toys  are made in California, saving energy that would be wasted if the raw materials were shipped from overseas. Think of it this way: for every pound of recycled milk jugs used in the making of these toys, Green Toys saves 3,000 AAA batteries — enough electricity to keep a laptop computer running for a month! How many lumps of coal would it take for that?
 Add some seasonally-scented stocking stuffers:
Whole Foods Market Organic Lip Balm Trio (*Suggested retail price: $3.99 for 3 pack)
A nourishing lip balm trio for chapped lips during the winter days. Lip balms come in Organic Lemon Ginger, Organic Wintermint and Organic Vanilla.
Whole Foods Market Organic Triple Milled Soap Pack (*Suggested retail price: $19.99 for 3 pack)
This 3 pack includes three bars of soap including soothing Organic Lavender, Organic Lemon Verbena and Organic vanilla.
Whole Foods Market 365 Peppermint Vanilla Liquid Soap and Lotion Sink Stand Duo (*Suggested retail price: $14.99)
This refreshing jolt of peppermint hand soap and lotion (including the sink stand) is an aromatic gift idea, perfect for friends and family.
Whole Foods Market 365 Foaming Hand Soap (*Suggested retail price: $4.99)
A best-seller from the 2012 holiday season, these holiday-themed hand soapsmake great stocking-stuffers. They come in peppermint, ginger and winter woods smells.
 Gifts for Him, introducing our new Every Man Jack men's grooming line: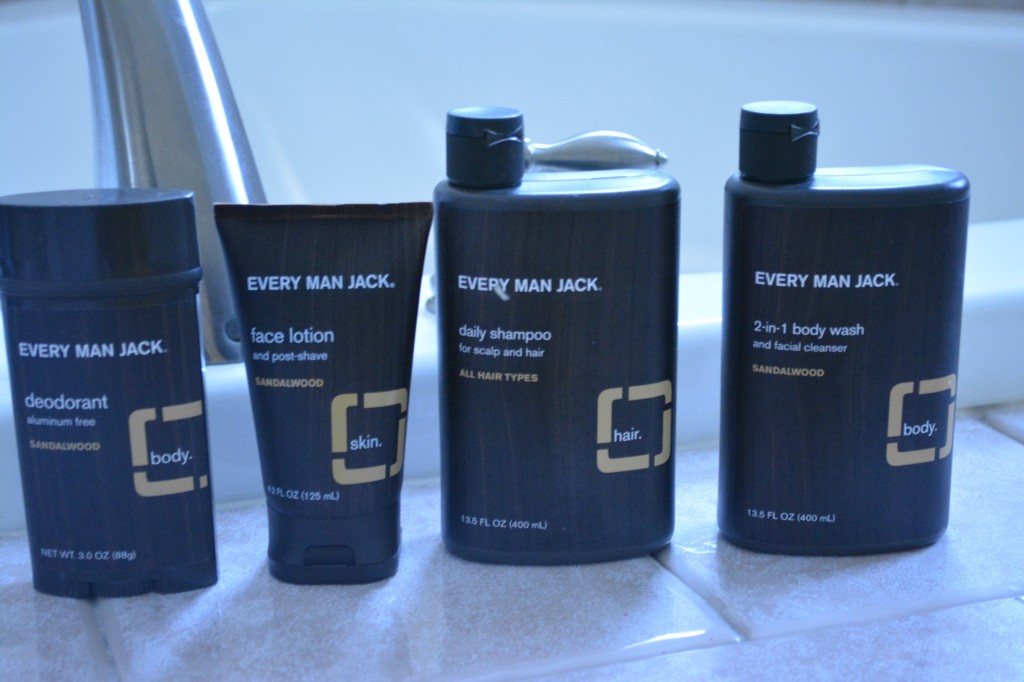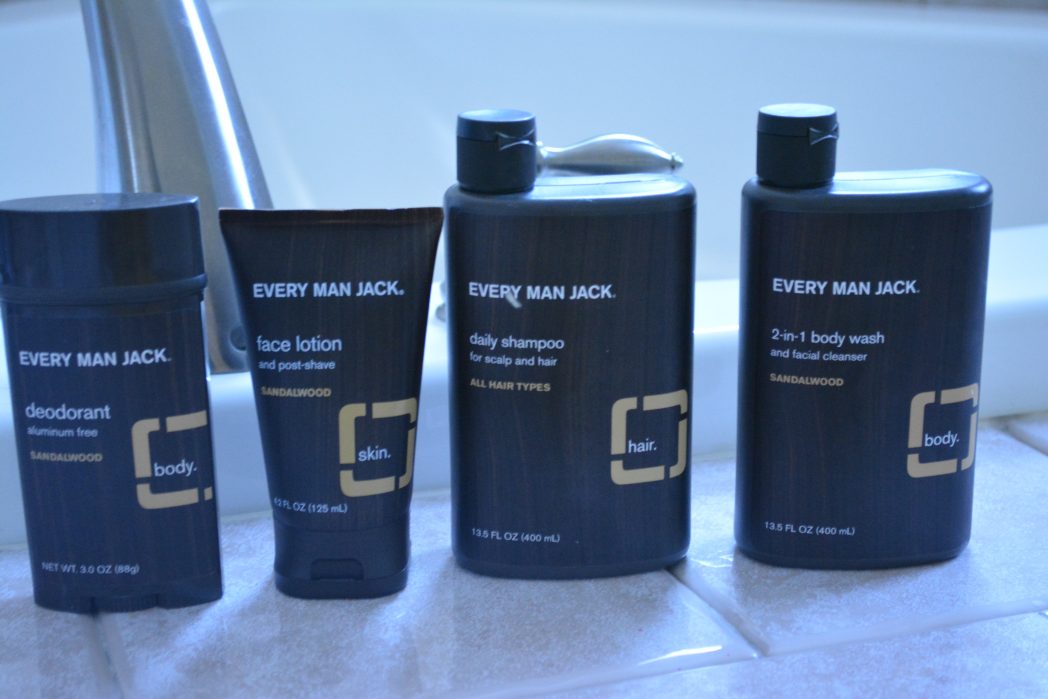 Shave Gel Sandalwood (*Suggested retail price: $ 7.49/5.0 oz)
 A refreshing shave gel made with botanically-based ingredients like soy lecithin and aloebarbadensis leaf juice, this sandalwood shave gel will make every man look forward to his next grooming.
 Face Lotion Sandalwood (*Suggested retail price: $ 7.49/4.2 oz)
 Enriched with sunflower oil, witch hazel, jojoba oil and aloe vera gel, this moisturizing post-shave lotion will equip every man with an irresistibly-soft mug.
Deodorant Sandalwood (*Suggested retail price: $ 7.49/3.0 oz)
The perfect addition to every man's daily routine, this botanically-based deodorant provides long lasting odor protection and helps absorb sweat and moisture, without the use of aluminum or other harsh chemicals.
2-in-1 Body + Face Wash Sandalwood (*Suggested retail price: $ 7.99/13.5 oz)
Let's face it, every man doesn't have a lot of time to allot to his daily grooming routine (or so he tells us). This hydrating and calming 2-in-1 Body + Face Wash helps him stay clean and efficient.
Daily Shampoo Sandalwood (*Suggested retail price: $ 9.99/13.5 oz)
 Suited for all hair types, this refreshing daily shampoo will deep clean the hair and scalp, while removing excess oil and build-up so he can start the day off right.
My husband got a chance to try out the Sandalwood line and he is seriously in love! He is very picky when it comes to his lotions and shampoos, but he raves about this line. If you are looking for that perfect gift for that special man in your life, it is worth checking out the Sandalwood line.
We also received the liquid soap and lotion set, which makes a wonderful addition to our bathroom. The smells are truly incredible!
*I am a Whole Foods ambassador. All my opinions are my own and not swayed by outside sources.*