I have been a fan of Delta Children products since my kids were first born. Actually, even before I had Hayley, I remember gifting to my best friend, one of the fabulous storage units from Delta Children. If you are unfamiliar with Delta Children, they feature a wide selection of nursery furniture, toddler furniture, baby gear, storage units, and much more! All of their products are made with the consumer in mind, to last through the years. Their selection of baby/toddler items is truly second to none!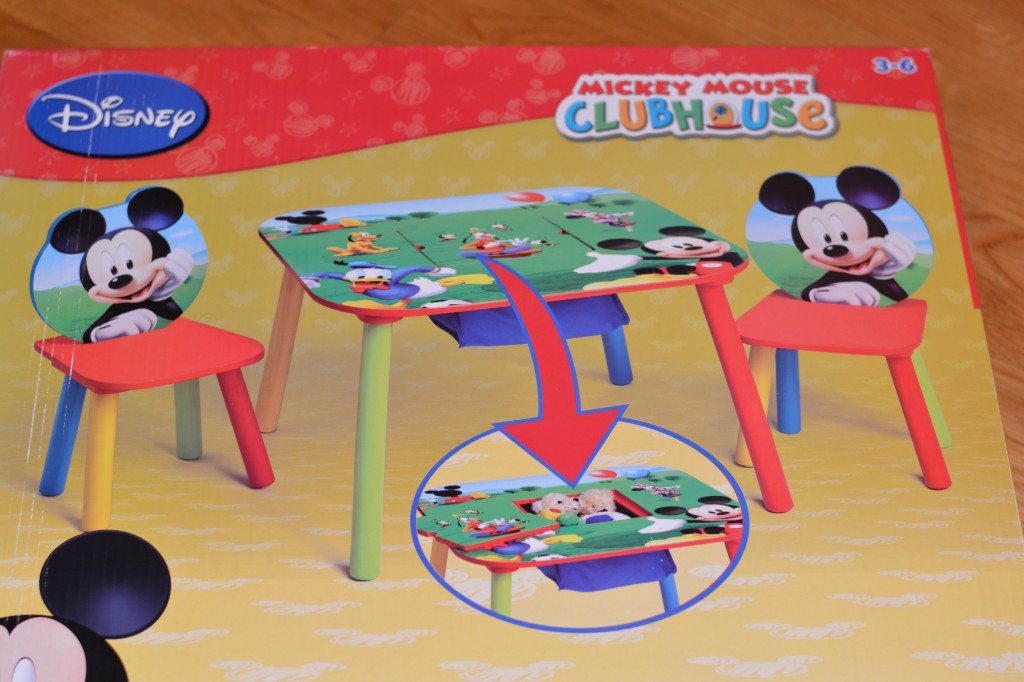 A few weeks back we received the Delta Children Mickey Mouse Table and Chair Set, which has become a permanent fixture in Zane's room. When we received the box, both kids were doing jumping jax, as they were so excited to see their beloved Mickey Mouse characters on the packaging. Set up of the table/chair took about 10 minutes and was very simple. Everything was in the package to set it up and by reading the instruction manual, we had the table and chairs set up and ready to be used in no time at all.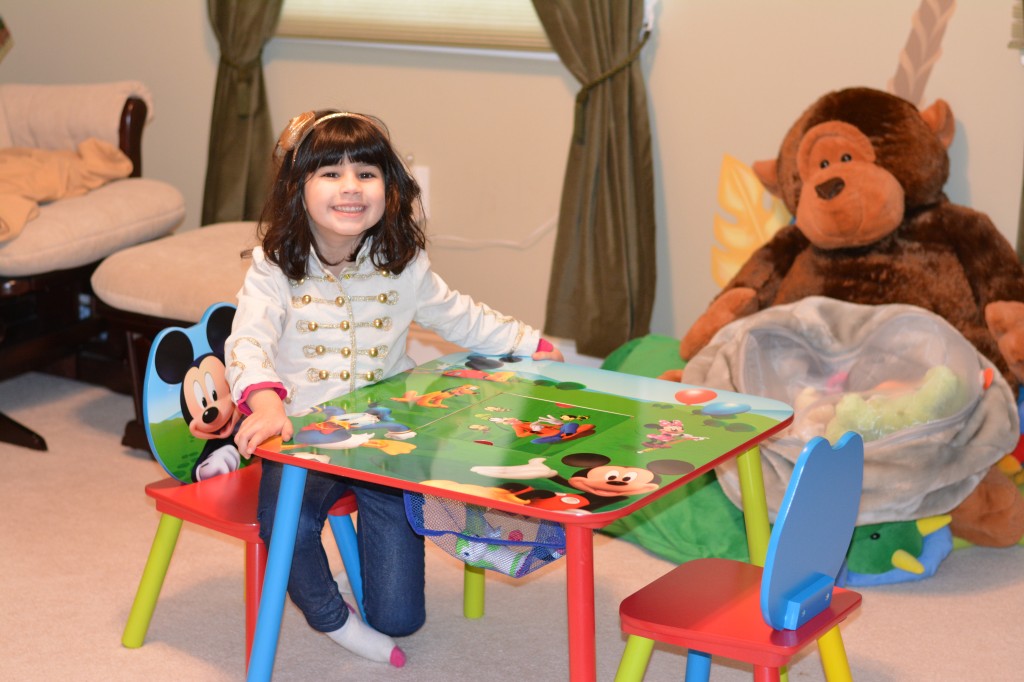 Now, for the actual table- it is beyond WONDERFUL! Delta Children always makes products that are sturdy/durable, and this table/chair set did not fail to disappoint. Having a 2 and 5 year old use it frequently, there is bound so be some wear and tear. However, even with them rough housing around, the set looks brand new a month later.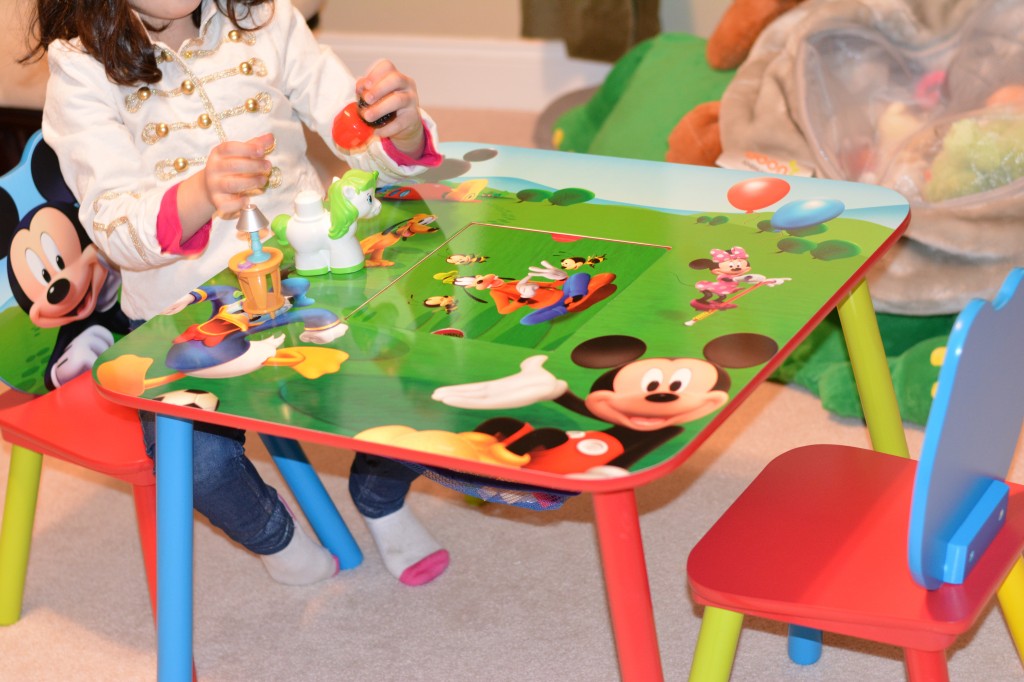 The dimensions of this set are 19.50"(W) x 19.50"(D) x 16.50"(H). It is small enough to fit nicely in the center of the room, but not too big, where it overshadows everything else in the room. It sits so nicely front and center in Zane's room and every morning, he uses the table to do his coloring for the day. That is our routine- each and every morning, Zane and Hayley color at the table!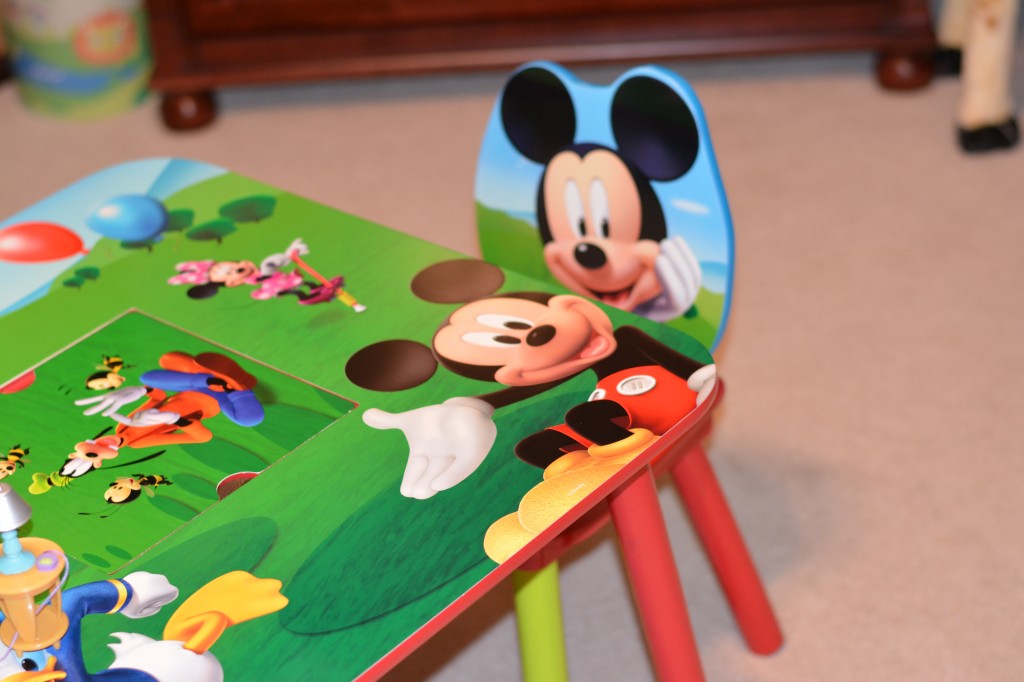 They both love how festive the table is with Mickey, Minnie, Daisy, Pluto all in the clubhouse. Mickey Mouse is one of their favorite shows and by using this table, they pretend to be in the "real" Mickey Mouse Clubhouse. The colors on the set are vivid and just plain gorgeous. This is a true piece of furniture that would look great in any room. I have had many times in the past where we had a table/chair set, that ultimately failed. However, none of the sets have been nearly as durable as this set. We, as a family, are so happy with this set!
This set is recommended for 3-6 year old and the weight limit goes up to 50 pounds. The chair and table match up perfectly, to make a true Mickey Mouse Clubhouse experience. Any little Mouseketeer would love to play, eat, color, or just relax at the Delta Children Mickey Mouse Table and Chair Set. The table also has a storage pocket for putting those toys or crayons that your kids play with.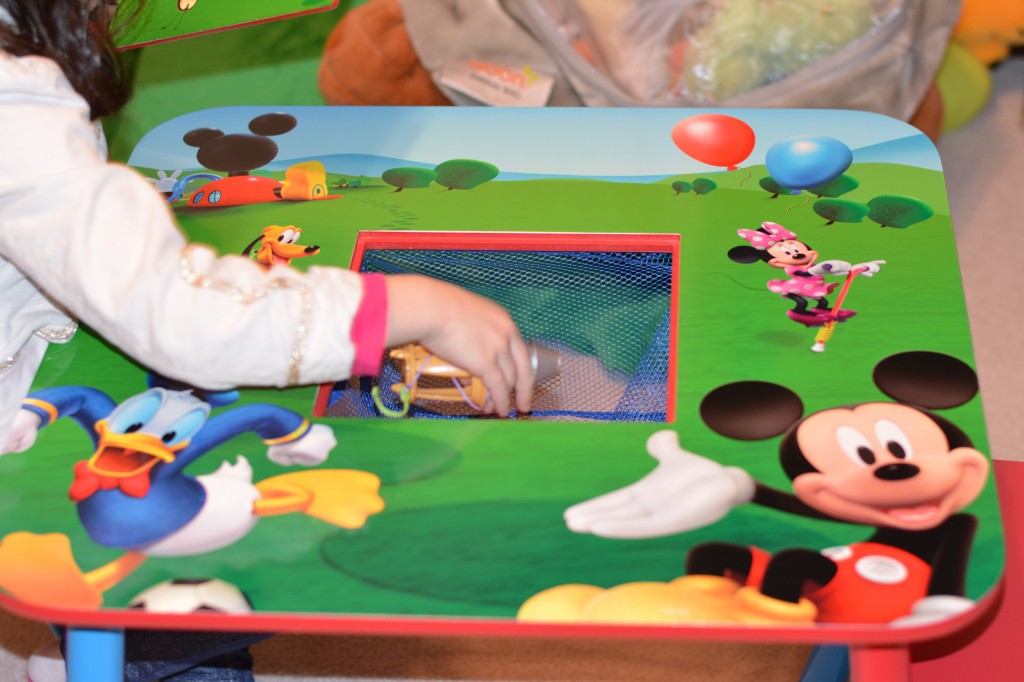 For your holiday shopping and beyond, make sure you purchase this wonderful set, available where Delta Children furniture is sold including Amazon, Babies 'R Us, Buy Buy Baby, Kmart, and more! Trust me your child will have a huge smile on his/her face after receiving this set. I know mine did!
*I received this table and chair set from Delta Children for review. All my opinions are my own and not swayed by outside sources.*