This holiday season, I have to venture out and say that close to 70 percent of the cards we received were from Tiny Prints. If you are not familiar with Tiny Prints, they are your way stop shopping for all things invitations, announcements, personalized gifts, and more. At Tiny Prints, they have just about any type of personalized card you are looking for. While Christmas and holiday cards are still big (and yes, we receive plenty of cards after Christmas), why not think about sending a New Years Eve Card or perhaps a Valentine's day card?
At Tiny Prints, some of their wonderful occasions for cards include Christmas, Chanukah, New Years, Chinese New Year, Thank you, Congrats, Anniversary Cards and so much more. As we go through each of the holidays, you will be able to find a personalized card from Tiny Prints. If you are looking for an announcements such as birth or moving announcements, they can create you an adorable card to send to family and friends. Some of other items Tiny Prints specializes in, is birthday party invitations, baby first stationary, kids stationary, wedding stationary, party invites for family, religious celebrations, 1st birthdays, and so much more.
While they are known for their vast array of cards, did you know that you can also buy personalized gifts there?  Iphone cases, mugs, desk decor, party favors, and photo books are just some of the gifts that can add a special, brightening touch to anyone's life! If you have a business, they also have a lot of wonderful stationary and cards, for any event you might have.
A few months ago, I made a 40th bday card for my husband using Tiny Prints and it turned out so great! Everyone was raving about how cute the card was: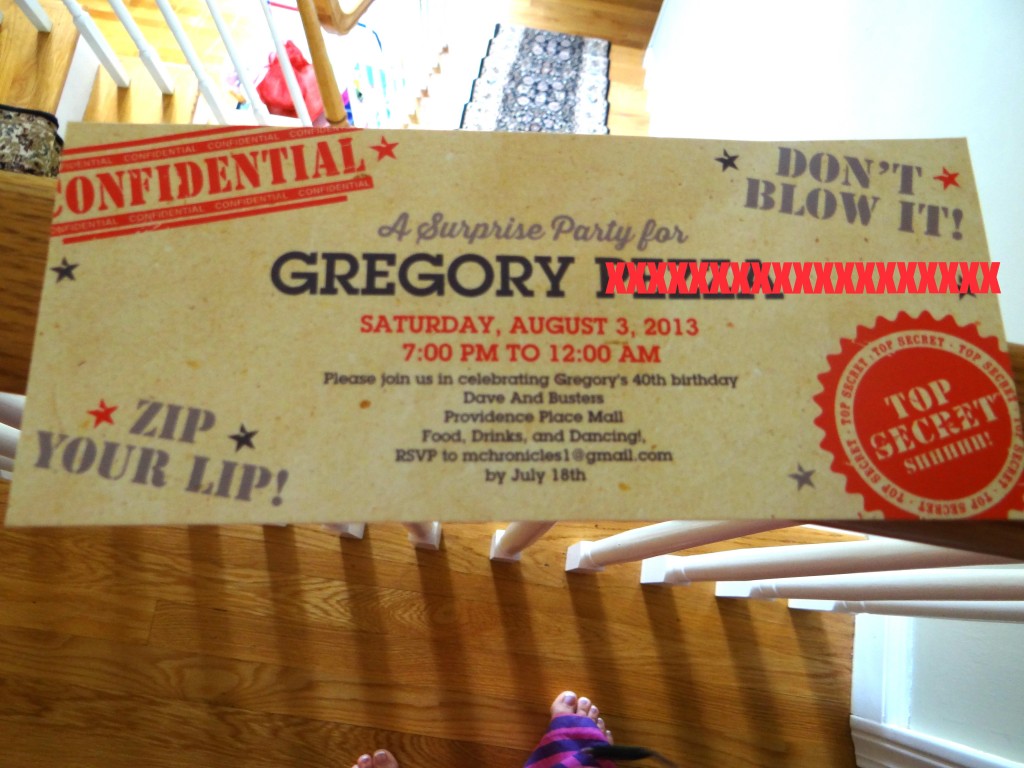 This year, I also made Holiday cards to send out to my family and friends. It was very easy to put my order through at Tiny Prints for my cards. I simply went and selected what type of holiday card I wanted from here: Holiday cards and then started to customize it based on what I wanted. I was able to easily select which photos of my kids I wanted on the card, as well as customize the text based on what I wanted it to say. It was such a seamless process. I entered the information and Tiny Prints put it the card to see, how I would like it. When we actually received the card, it looked exactly like the sample I saw when I previewed it at Tiny Prints. The end result was a gorgeous holiday card that all my family loved. Tiny Prints made me feel special this holiday season!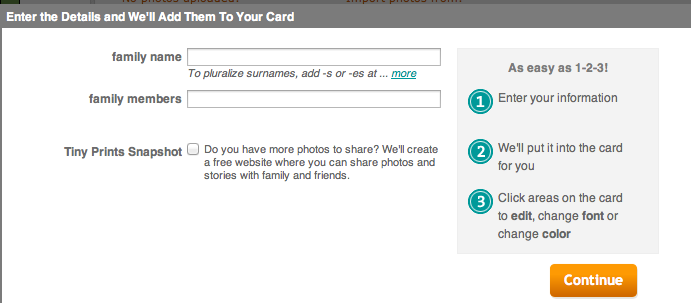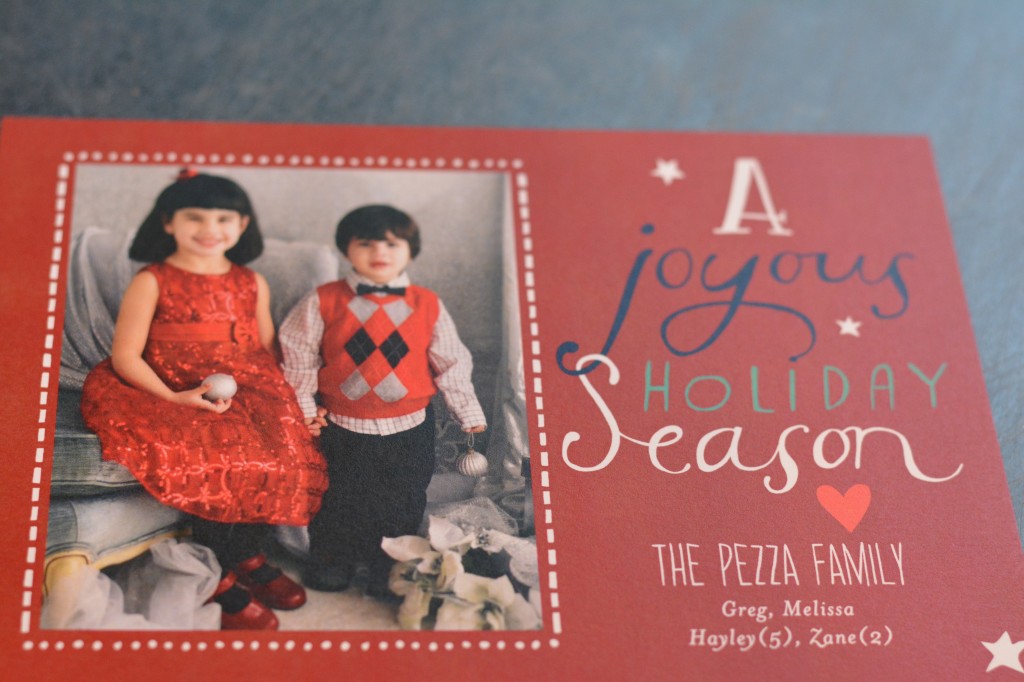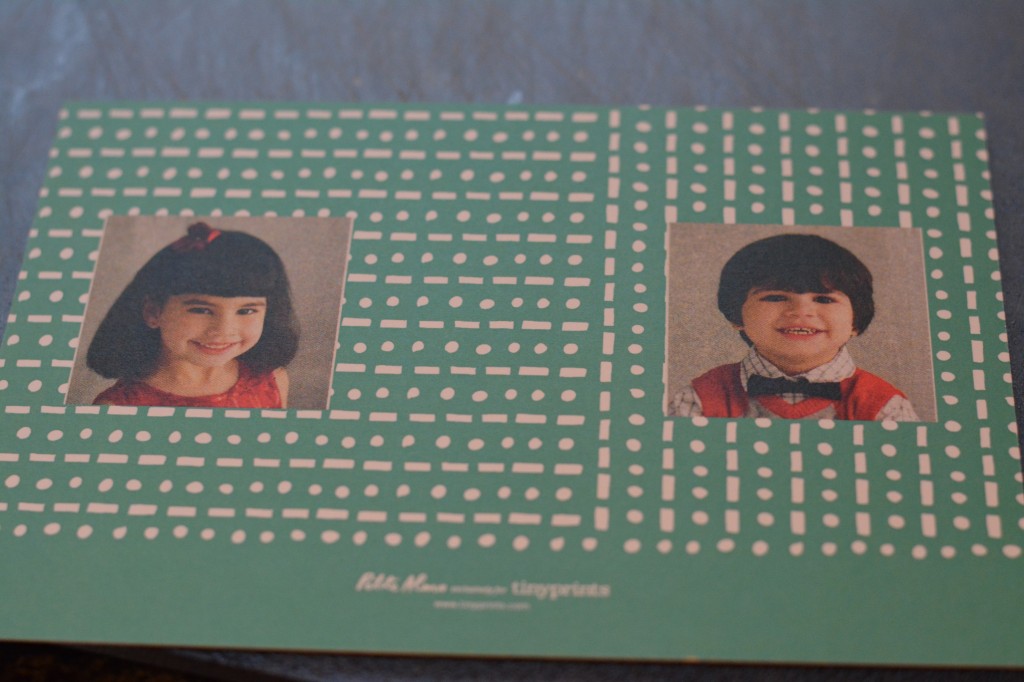 Best of all, everything at Tiny Prints is very affordable. I know there are places that can literally cost an arm and a leg for holiday cards. Not so at Tiny Prints- most of their cards are $.99 cents or less for a high quality card. If you are looking for a truly wonderful card, gift, or invitations, give Tiny Prints a try! Let them do all the hard work and sit back, relax, and enjoy your beautiful card with hardly any effort on your party!
*I received my holiday cards from Tiny Prints. All my opinions are my own and not swayed by outside sources.*