As a child, I remember waking up on Saturday mornings and turning on the TV. My sister and I loved to watch the Teenage Mutant Ninja Turtles! Now, they are back in the Teenage Mutant Ninja Turtles: Ultimate Showdown, which was released this past week.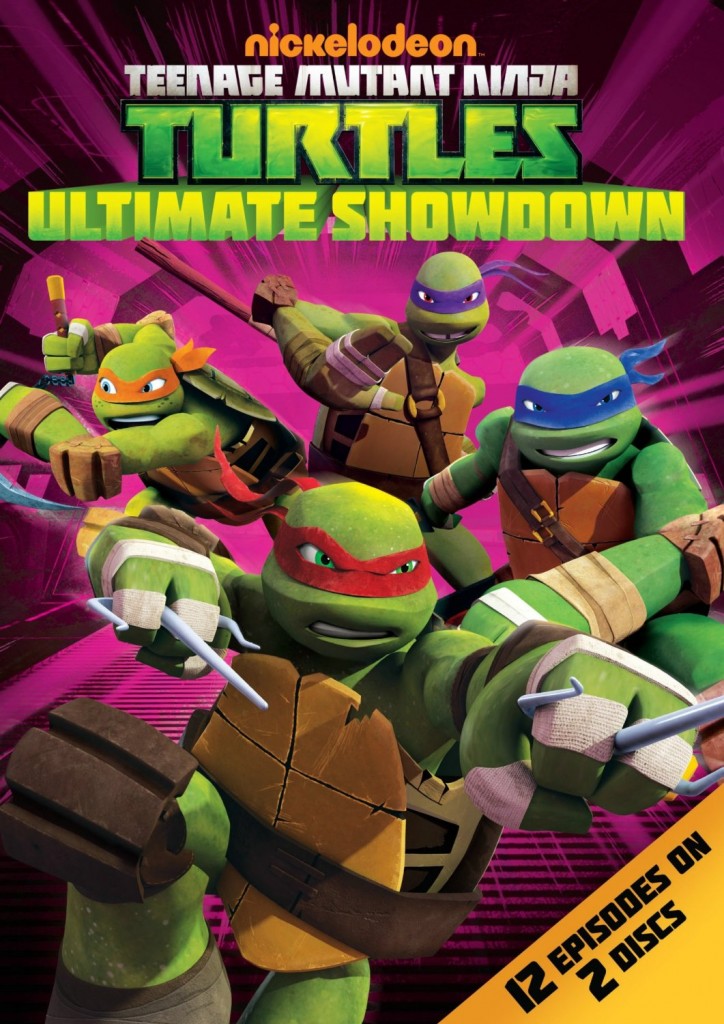 Prepare for nonstop ninja action as Nickelodeon's CGI-animated hit series returns with their third DVD, Teenage Mutant Ninja Turtles: Ultimate Showdown. The Turtles face off against new enemies and old in this all new-two disc set featuring twelve episodes of the first season! Don't miss Rat King, Cockroach, Baxter, Stockman, and more-all leading up to the ultimate showdown against Kraang and the Shredder himself in a 2 part finale you won't want to miss! For a limited time only, you will get an exclusive aFREE LEGO comic book inside the DVD. Created by Nickelodeon Home Entertainment, and distributed by Paramount Home Media Distribution, Teenage Mutant Ninja Turtles: Ultimate Showdown is available on DVD now for the suggested retail price of $19.99
The series includes Jason Biggs (American Pie) as Leonardo, Sean Astin (Lord of the  Rings) as Raphael, Rob Paulsen (Planet Sheen) as Donatello and Greg Cipes (Teen Titans) as Michelangelo. Additional cast members rounding out this iconic hit include Mae Whitman (Parenthood) as April O'Neil, Hoon Lee (Royal Pains) as Master Splinter, and Kevin Michael Richardson (Penguins of Madagascar) as Shredder.
The Teenage Mutant Ninja Turtles: Ultimate Showdown episodes include Monster, The Alien Agenda, The Pulverizer, TCRI, Cockroach Terminator, and Baxter's Gambit on Disc One and Enemy of My Enemy,Karai's Vendetta, The Pulverizer Returns!, Parasitica, Operation: Break Out, and Showdown-Part 1 and 2 on Disc Two.
This DVD is approximately 312 minutes, which will be non-stop entertainment for your kids. It includes additional special features for your kid's viewing pleasures. This DVD shows the companionship of four teenage brothers learning to rely on themselves and unravel their bane of their existence to grow into heroes they were destined to be. This is a wonderful DVD to add to your DVD repoirtore.
*We received the above for review. All my opinions are my own and not swayed by outside sources.