Happy weekend everyone! I can't believe it is October, considering it is still 70/80 degrees here! Have a great weekend!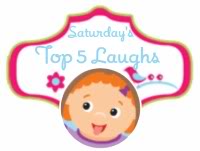 Come link up any cute or funny post. As always, feel free to share this on social media or take my button, although this is not necessary. Definitely check out the other posts who link up, as they provide a great laugh!
My Top Five Laughs:
5.  Hayley's birthday was this week. She turned 5! I had this perfect idea to present her birthday gift, which is a trip with me to Disney! I was so excited but I think she was overwhelmed. She was more excited about her Mickey Mouse Pajamas:) LOL!
4. I decided to put a big balloon celebration in her room before her birthday. I put 20 pink, white, and purple balloons in her room. I did it around 10 PM and I was loud! The girl was snoring away!
3. Hayley woke up on her birthday night at 3 AM and called out for us. She asked me if it was time to start her birthday. She was in such a daze though, she did not see any of the balloons!
2. Hayley at the end of her birthday, told me it was her best birthday ever! It made me feel so good! It was also her first trip to American Girl!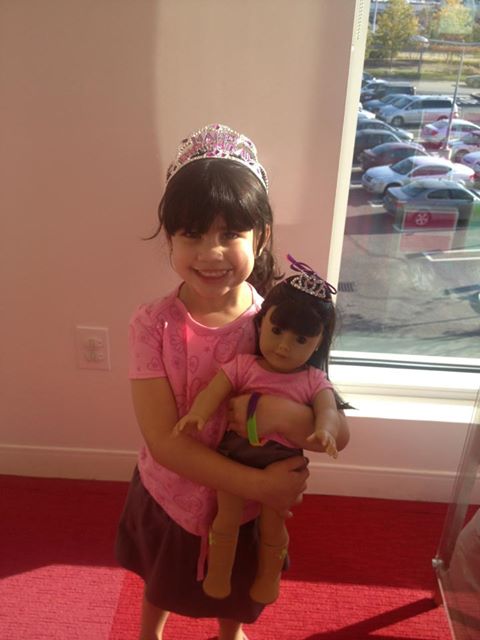 1. I put this one on Facebook but it is so funny- Spent 10 minutes shaving my legs. Get out of the shower to realize that they are not shaved at all and I was shaving with the cap on!
Now your laughs: