*****I am a member of the Collective Bias®  Social Fabric® Community.  This shop has been compensated as part of a social shopper insights study for Collective Bias and their client.***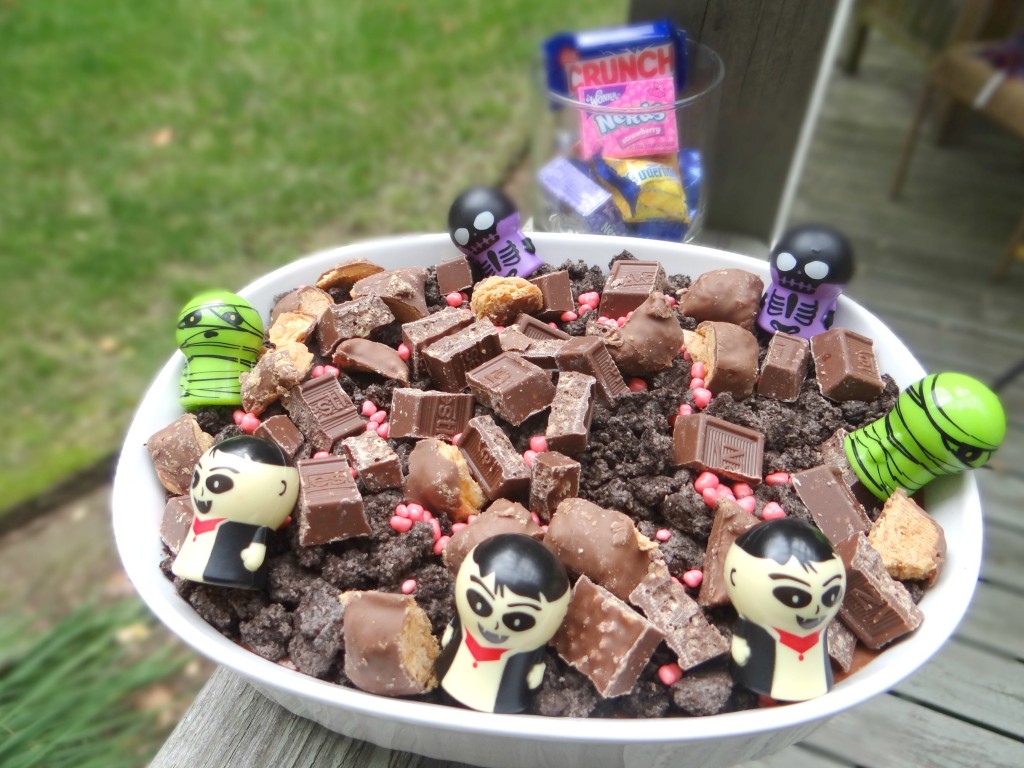 One of my absolute favorite holidays is almost upon us- HALLOWEEN! I have been known to get all decked out and decorate the house head to toe with everything Halloween. While this year we are not having a Halloween party, we will be attending one at our good friend's house. The theme for their party is spooky so I decided to do some digging and see if I could come up with some spooky, yet totally fun, recipes! After racking my head for several ideas, I was able to succeed by making Tombstone Pizza Ghost, Pumpkin, and Black Cat cut outs, as well a Halloween themed 'Dirt Pie' for desert.
My first stop was to go to Walmart to get all my necessary ingredients for my Tombstone cut-outs and Dirt Pie. I needed to buy the  totally spooky Tombstone Pizza, with the monsters on the packaging. They have many different varieties including cheese, pepperoni, bacon cheeseburger, and more! I also picked up a 285 piece Nestle candy bag, which features Nerds, Butterfinger, and Crunch Bars! When I got all my ingredients, I headed home so Hayley and I can start cooking up a storm. While the Halloween party is not for a few more weeks, it is always fun to do a test run. Also, I knew in my family, spooky pizza and dirt pie would be a hit. I would be the mom of the year for making them such a fun meal!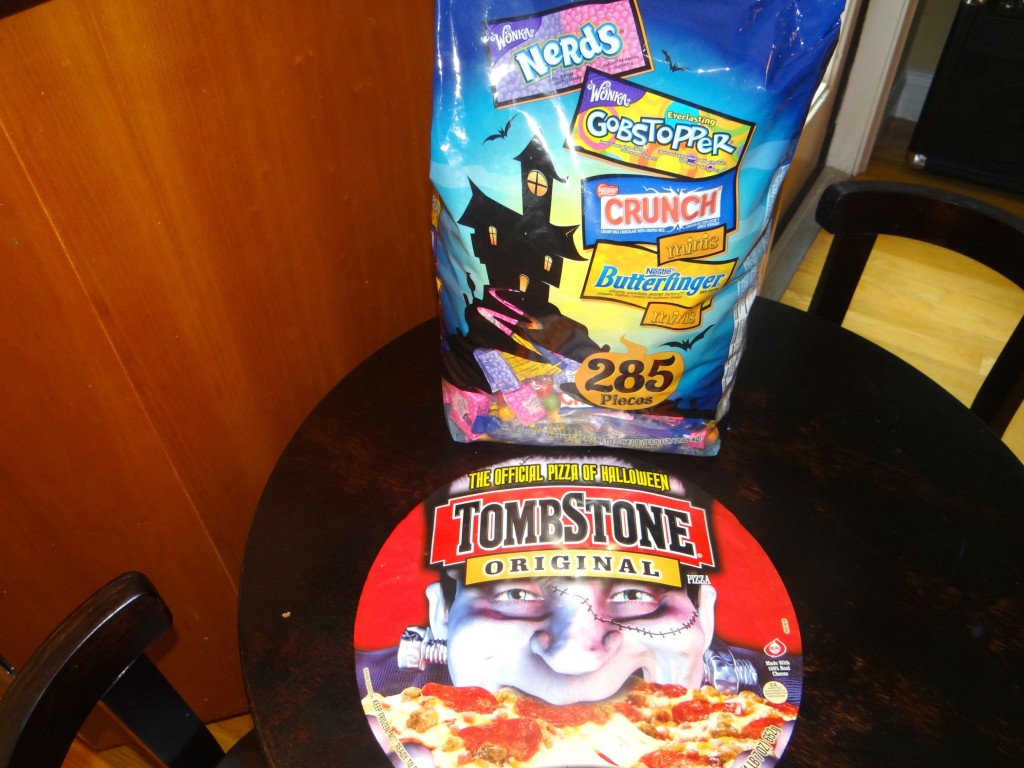 I started with the Tombstone Pizza and decided I was going to use cupcake cut-outs in the shapes of pumpkins, ghosts, and black cats, to make fun spooky pizza bites. Simply heat up the Tombstone pizza (approximately 10 minutes) and wait for it to cool. Then use your cut outs to make fun spooky shapes.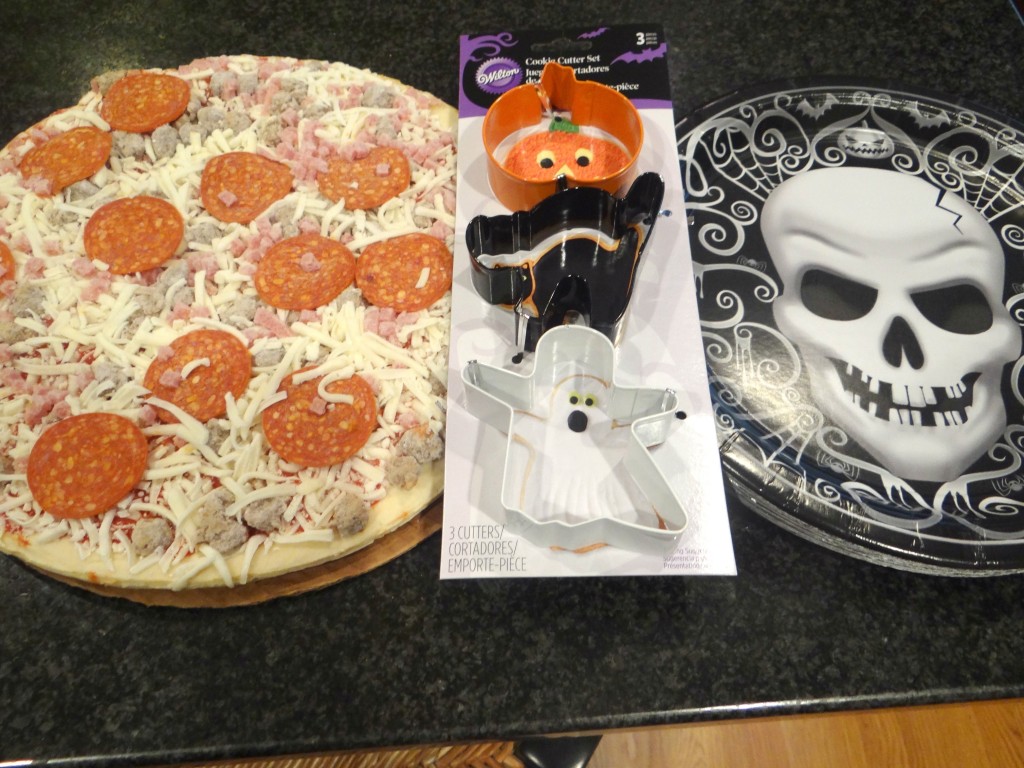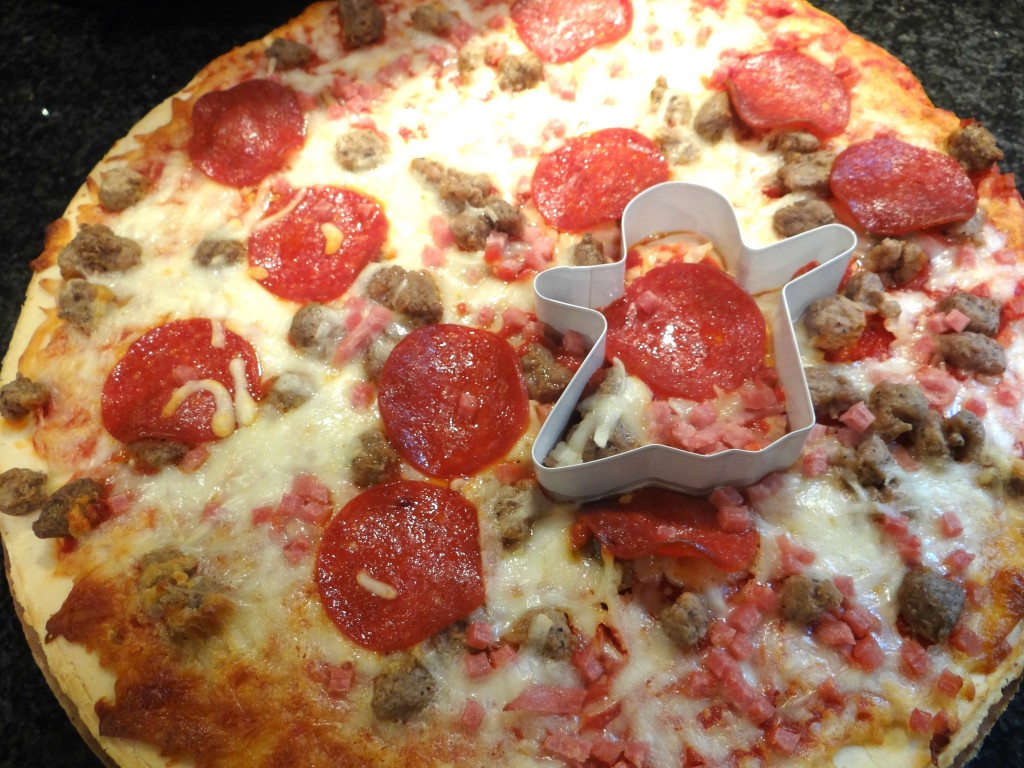 I then topped  it off with a fun Halloween plate, and I got some spooky good ole' pizza! It was quite easy to do to make the Tombstone cut outs.  Boo…Are you scared?!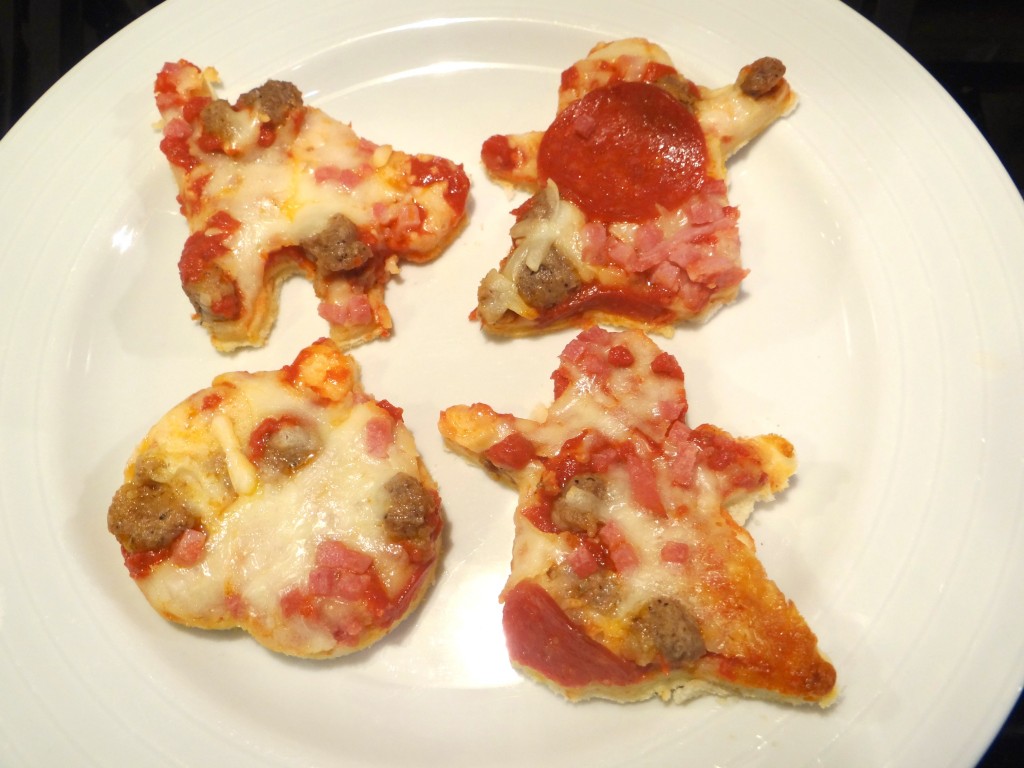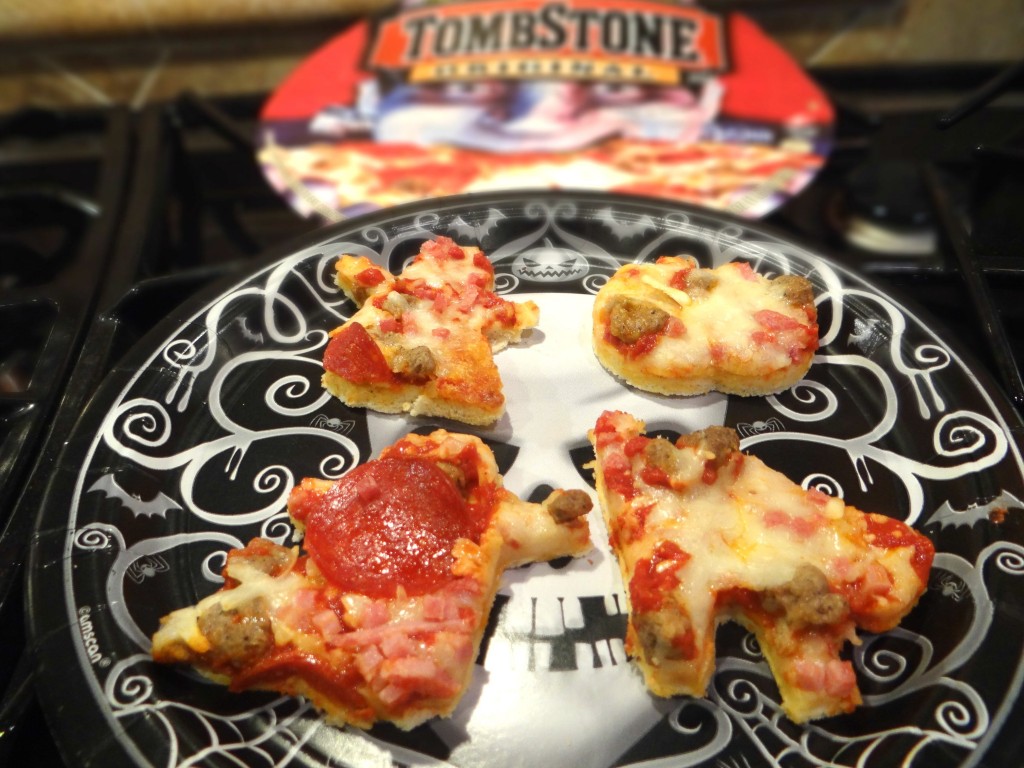 Then was when the real fun for me started. I love baking and coming up with great recipes. When I was in my daughter's cooking class, I remembered they made a Dirt Pie, which was incredible. I thought to myself why not dazzle up this recipe to make it go along with the Halloween theme. So, I decided to attempt a Spooky Halloween Dirt Pie!!
For my ingredients, I needed: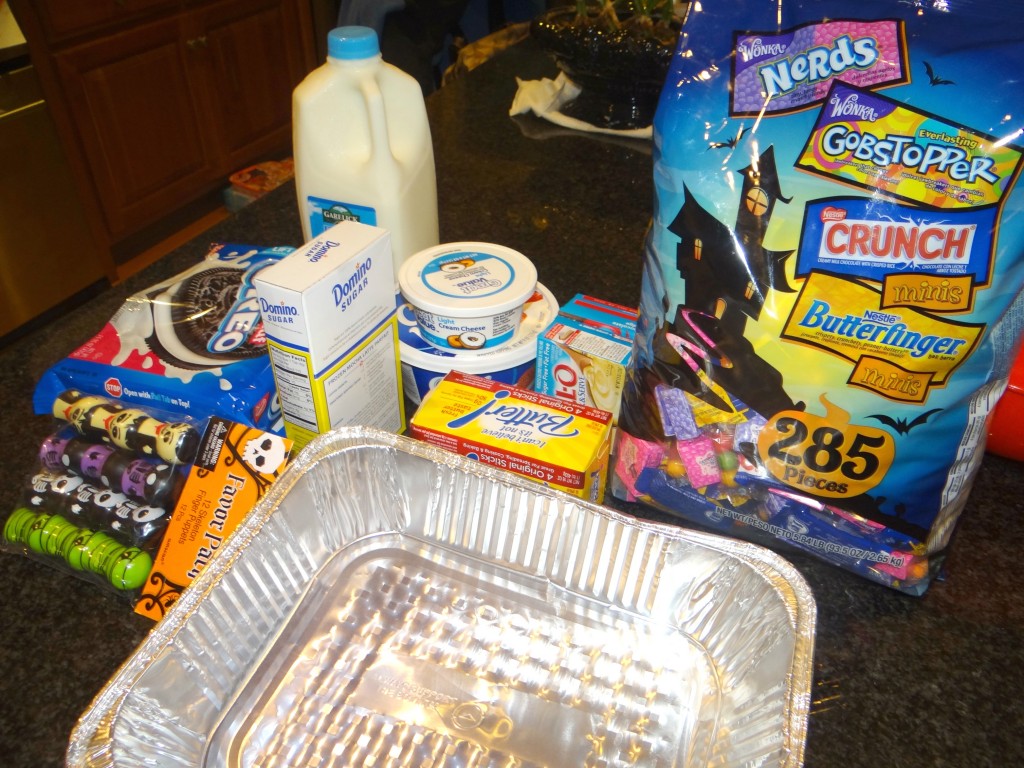 -1 large bag of Butterfinger, Crunch, and Nerds (I bought the 285 piece bag as I can use the leftovers for Trick or Treating)
-1 package of oreos
-4 cups of milk
-2 packages of chocolate or chocolate fudge pudding mix- You can buy Ready to Cook or Instant Pudding.
-4 cups milk (do not use fat free as it will not set properly)
– 3/4 container cool whip
-1 container of cream cheese (melted)
-1/2 stick butter (melted)
-3/4 cup sugar
Directions:
1. Crunch the entire package of oreos. We did it by hand as my daughter wanted to partake in it. If you want to save time, you could use a food processor to crumble the oreos. Make sure it is finely crushed- it should look dirt like when you are done.
She helped crumble the oreos for the 'dirt' topping.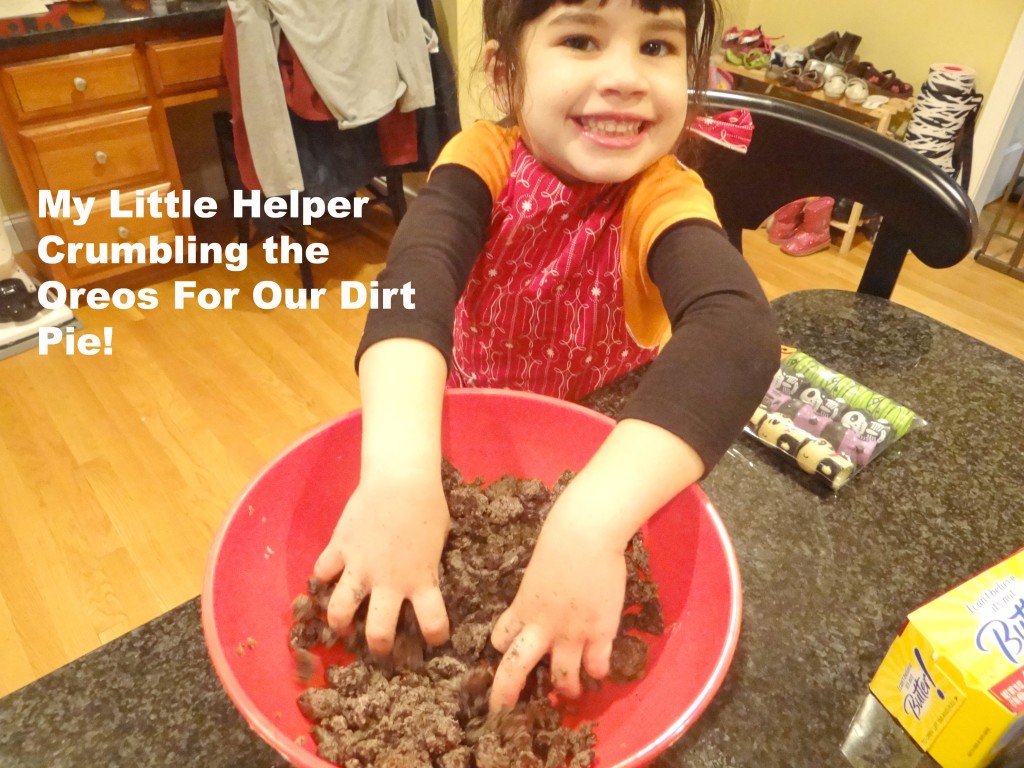 2. Mix the melted butter, melted cream cheese, and sugar in a small bowl.
3. Prepare the pudding according to the direction on the box. Make both boxes of pudding and set aside.
4. Mix #2 with #3 and add in the cool whip. Stir well!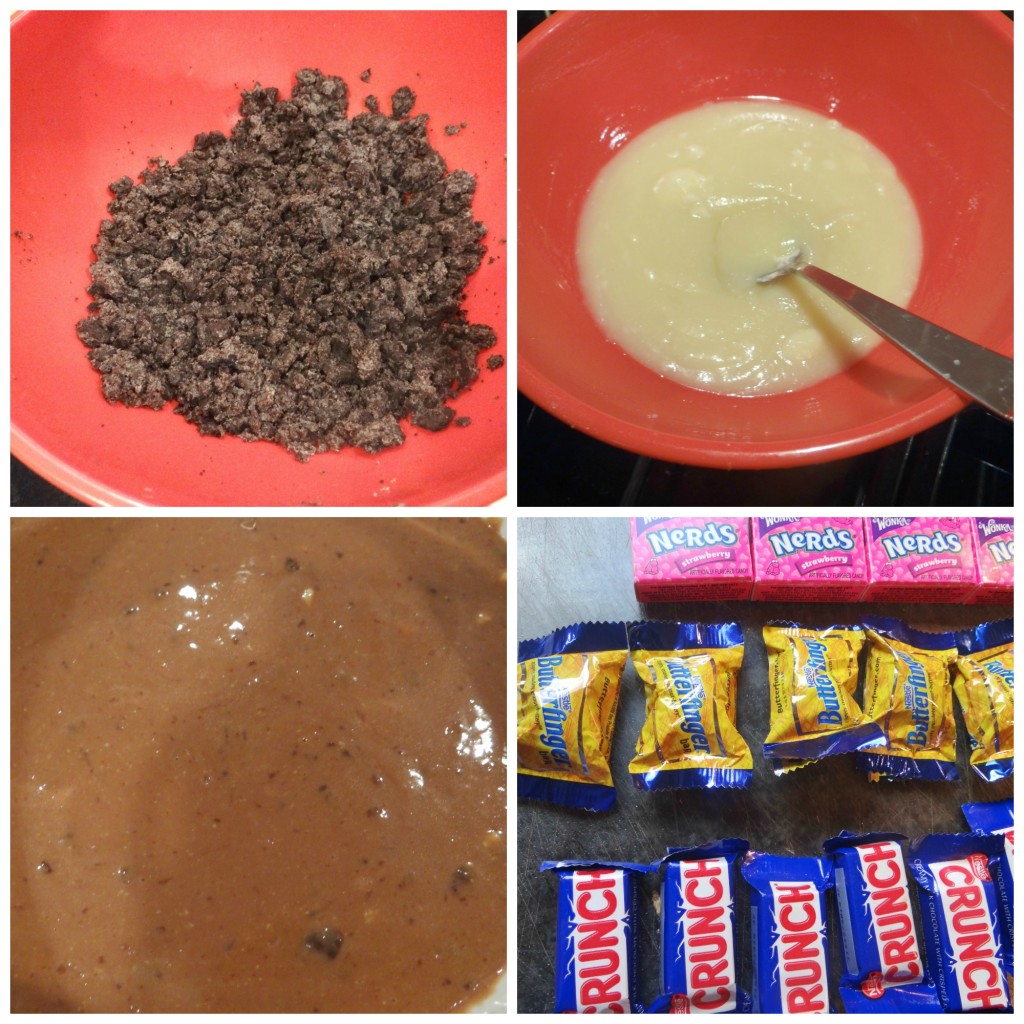 5. Pour into a 9 by 9 casserole dish and top with the crushed oreos.
6. Cut up the mini butterfinger and mini crunch bars. I cut each of the mini bars in half. I then topped the Dirt Pie with these candies and added in the Nerds, as well!  Garnish with whatever Halloween decorations you might find. I found the Spooky Cake toppers in the Halloween section of Walmart.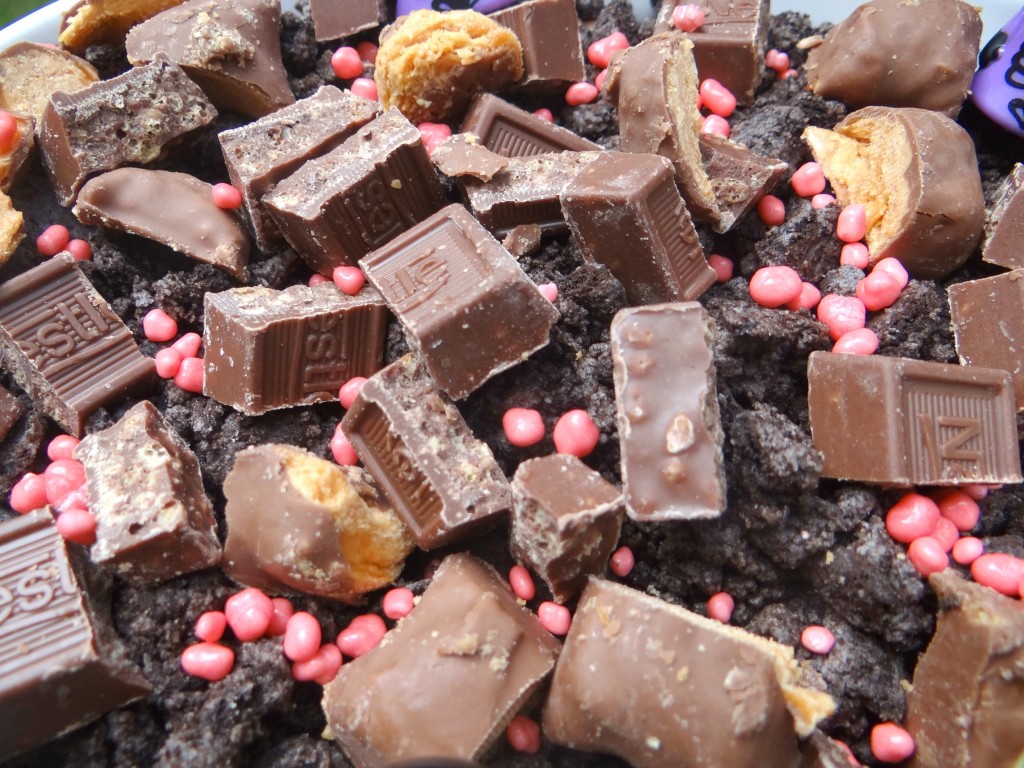 7. Chill in the refrigerator for 1 hour and ENJOY!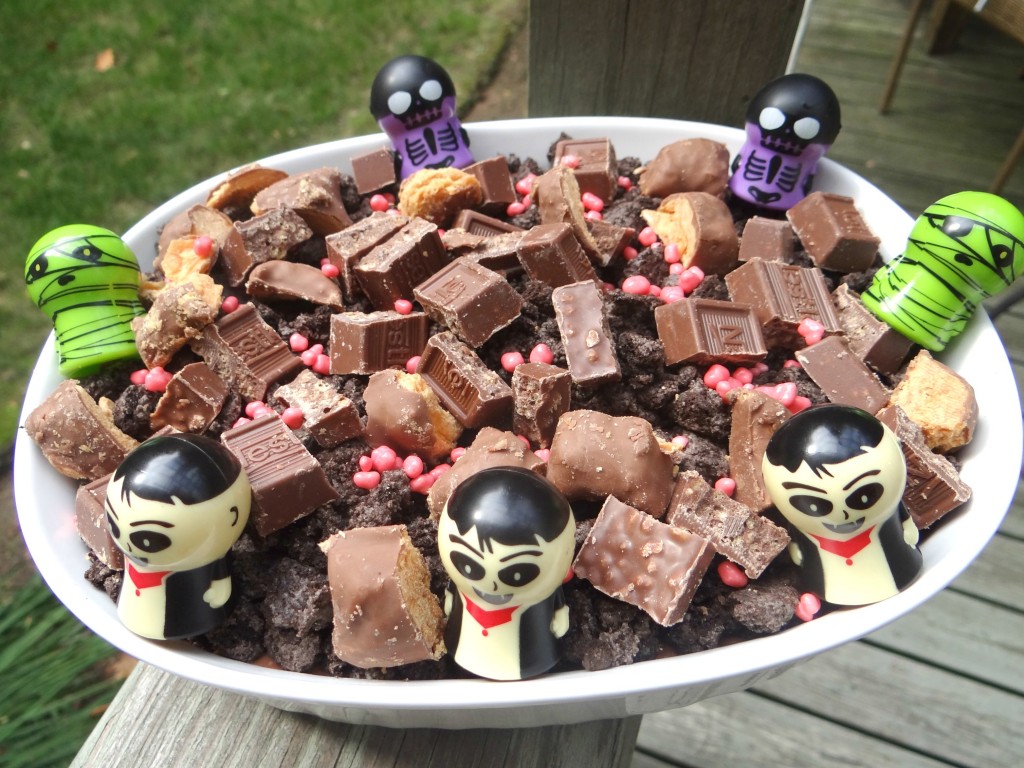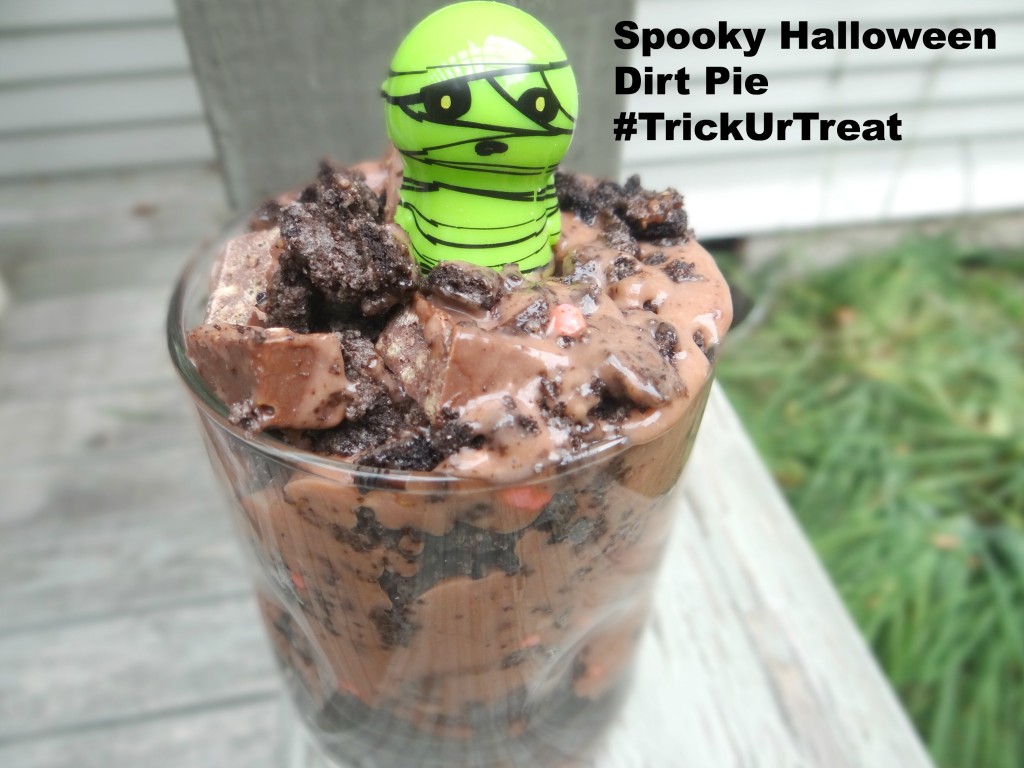 The Tombstone Pizza cut outs, along with the Spooky Halloween Dirt Pie were quite easy to do and best of all, tasted delicious! Nestle Candies and Tombstone Pizza made it easy for me by supplying me with all the ingredients necessary for my recipes. I was able to do some fabulous cut outs with the Tombstone Pizza, and was able to use the Butterfinger, Crunch, and Nerds for an easy Dirt Pie.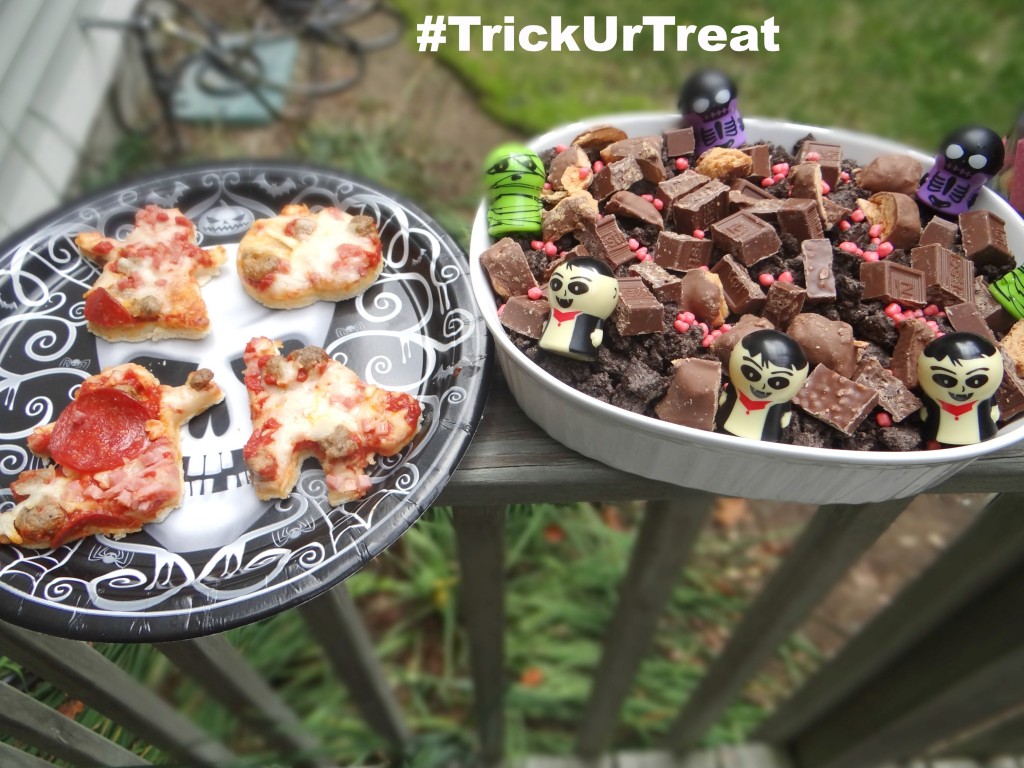 Halloween is a time of year where everyone should have fun! If you are looking for some spooky, fun, tasty, easy, and Halloween themed recipes, give my Tombstone Pizza cut outs and the Dirt Pie a try! Also, be on the lookout for the Halloween themed Tombstone Pizza and the Nestle Halloween Candies including Butterfinger, Crunch, and Nerds, which are all available for purchase at your local Walmart. Just think of all the spooky recipes and treats you can create yourself  this Halloween!
Happy Halloween everyone!