Have you heard of Horizon Organic? If you have not, you need to get on board and buy your children Horizon Organic, which is the leading national organic dairy brand! Horizon Organic is helping parents including myself, pack better lunch boxes this back to school season.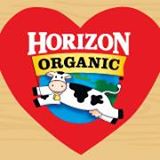 In collaboration with Elizabeth Somer, a nationally-recognized dietician and author, Horizon Organic developed a "5 Lunch Needs and 50 Ways Ways to Please" resource to aid in back to school lunch box packing. The list outlines the five main food groups and 10 great-tasting choices within each group to make packing a nutritious lunch easy and enjoyable. Together, parents and children can mix-and-match items from each food group to create a balanced packed lunch. Parents can then use the resource with marked selections as a simple grocery shopping list.
One item included in Somer's recommended list of lunch box foods is Horizon Organic Milk with 32 mg DHA Omega-3 Single Serve Milk Boxes. Introduced earlier this year in vanilla and chocolate flavors, Horizon Organic Milk with 32 mg DHA Omega-3 Single Serve Milk Boxes are an ideal option for families who want all of the nutritious benefits of milk, including 8g of protein, Vitamins A and D, and calcium, with the added benefit of DHA omega-3 to support healthy brain development. As the first shelf-stable milk box with 32 mg DHA omega-3, these new milk boxes are perfect for packed school lunches.
The complete "5 Lunch Needs and 50 Ways to Please Back to School Resource" is available on the Horizon Organic website at http://bit.ly/1cA9yd0.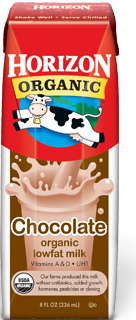 Each of my kids are now getting a box of Horizon Organic each day in their lunch boxes. I love the fact that each box contains DHA Omega, which helps with brain development. Both of my kids love the vanilla and chocolate flavors, although my little guy is addicted to the Chocolate Horizon Organic. It is great that the kids are getting the benefits of all the nutritional ingredients in the milk, while they are simultaneously enjoying the taste of milk. To find out more about Horizon products, click here: Horizon Organic Milk.
Win it: One winner will receive a Horizon Organic Milk Prize Pack with enough milk for 10 days of lunches, a sandwich box, ice box, and two reusable snack bags for a total of $48. This giveaway is run via rafflecopter so click read more to see the actual giveaway. The only mandatory entry is to tell me what you do to make your child's lunch healthier. Please put comments in comment section proceeding the post. While the other entries are optional, I highly suggest filling them out to increase your chances of winning. Us only. Good luck!
*We received the above products for review. All my opinions are my own and not swayed by outside sources.