With the start of the school year, I try to really stress to my family the importance of eating healthy. While we tend to slack a bit in the summer with our frequent ice cream trips or beach foods, we are now ready to embark on eating a lot more clean!  While we are eating more healthier at home, I get worried what is supplied to my children at school. Did you know that by the time a kindergartener finishes high school, he/she will have eaten 2,300 school lunches, making the opportunity to impact childhood nutrition in schools very real?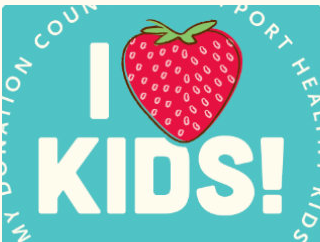 This is why I am very excited to support the Whole Kids Foundation on their mission to support eating healthy in schools nationwide!  Whole Kids Foundation™ , is a nonprofit committed to improving childhood nutrition by increasing the availability and consumption of fruits and vegetables, both at schools and at home.  The foundation just kicked off its annual fundraiser to support school salad bar and garden grant programs and nutrition education classes for teachers.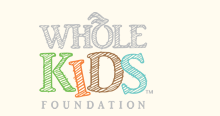 Did you know that replacing one meal a day for a salad could translate into the reduction of 100 calories per day? That's 10-pounds in one year!
The Whole Kids Foundation is on a mission to help out! Now through its annual fundraiser this September, the foundation hopes to raise $3 million to help schools across the country make healthier changes in the lunchroom and classroom through its three key programs: salad bars, gardens and nutrition education classes for teachers. The foundation has funded 2,600 salad bars and 1,600 school gardens giving more than 2.2 million kids access to healthier food since its inception in 2011. Whole Kids Foundation's School Garden Grant Program, created in partnership with FoodCorps, is accepting applications now through Oct. 31. and applications for the Salad Bar Grant Program are accepted on an ongoing basis at wholekidsfoundation.org or saladbars2schools.org.
Whole Foods Market shoppers can also partake in the monthlong fundraising by:
Purchasing products from participating brands that give back including: Mrs. Meyers; Yellow 108; Peeled Snacks; Red Jacket Orchards; and High Mowing Organic Seeds. One percent of proceeds from each sale of these brands' products at select Whole Foods Market will benefit Whole Kids Foundation programs.
Making a donation at the register during check out
Texting "SALAD" to 20222 to donate $10 to support additional salad bar grants to schools
Visiting Whole Kids Foundation online to donate and find ways to get involved at wholekidsfoundation.org
I was asked to create a salad recipe to support eating healthy and their initiative. I decided to tell you the recipe for our nightly recipe that we eat with most of our meals. It is simple, delicious, and easy to make!!
Ingredients:
-5 grapes cut up
– 1/2 cup goat cheese
-3/4 cup spinach salad
-1/2 avocado cut into small 2 inch pieces
-2 TBLS olive oil
-2 TBLS balsamic vinegar
Directions:
-1. Mix together the first 5 ingredients in a small bowl.
2. Then add the olive oil and balsamic vinegar in a small bowl.
3. Toss #2 over #3 and serve!
Simple, right?!
Will you help support the Whole Foods Initiative today?!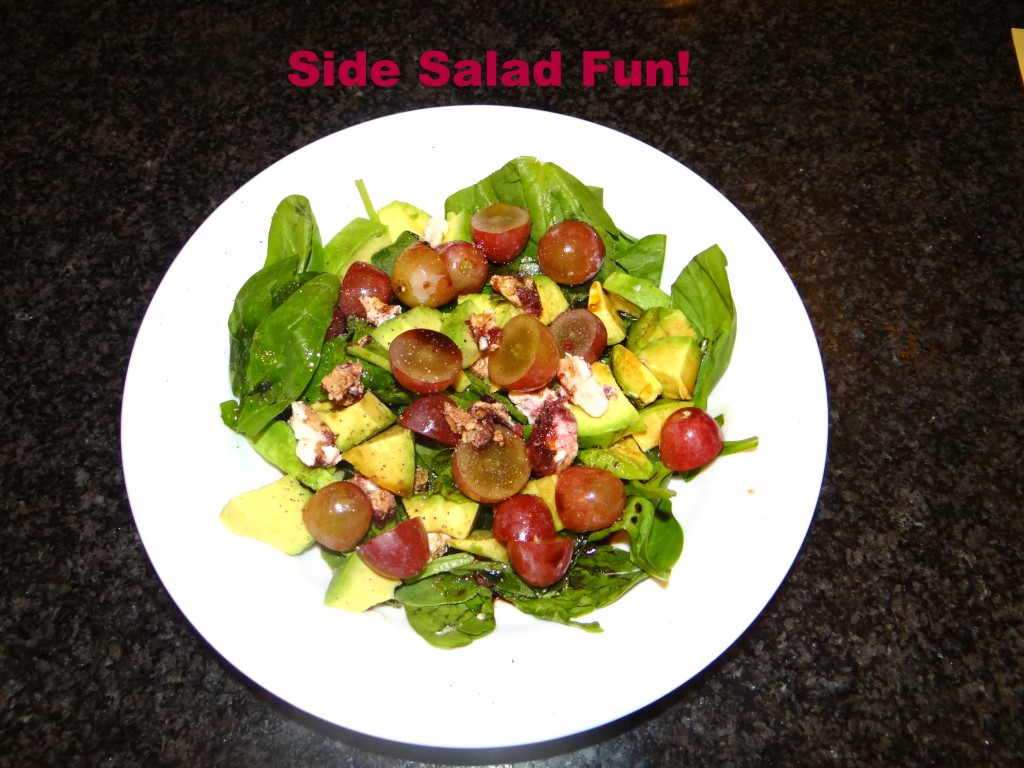 Win it: **Giveaway: One winner will receive a $50 Whole Foods Gift Card. This giveaway is run via rafflecopter so please click read more to see the actual giveaway. The only mandatory entry is to tell me some tips for getting your kids to eat healthier. Please put comments in comment section proceeding the post. While the other entries are optional, I highly suggest you filling them out to increase your chances of winning. Good luck!**
*We received a gift card in exchange for this post. All my opinions are my own and not swayed by outside sources.