*I participated in an Ambassador Program on behalf of Mom Central Consulting for Sprint. I received product samples to facilitate my review*
Back to School time started and with it came the crazy demands of getting two children to school, onto their 6 various after school activities, and trying to manage working in the office, as well as on my blog. Seriously, it is exhausting! However, one of my greatest assets is making sure I am organized and  in order before I partake in my next task. For example, while watching my daughter dance, I might take my computer and write a blog post, or send an email that I need to. At work, I spend my lunch hour trying to finish up my posting so I have time for the kids when they get home. I also have a great core group of friends who we all rely on for playdates and carpooling, so we each have some time to ourselves. However, while I am organized, I was also getting mad that some places just did not have Wi-Fi that I needed to complete my work. What good is bringing my computer or phone when I had no connection.  I was so frustrated until the NETGEAR Zing Mobile Hotspot showed up at my door! I seriously RAVE about this product now to all my friends who need a portable Wi-Fi connection.
If you are not familiar with the NETGEAR Zing Mobile Hotspot, it is a new product available from Sprint, that allows you to connect to the Internet wherever you go! It is the first tri-band devices offered by Sprint that allows a portable hotspot. It is also the first 4G LTE mobile hotspot from Sprint with international capabilities using GSM roaming! If you are planning to travel abroad with limited access to the Internet, you will want to buy the NETGEAR Zing!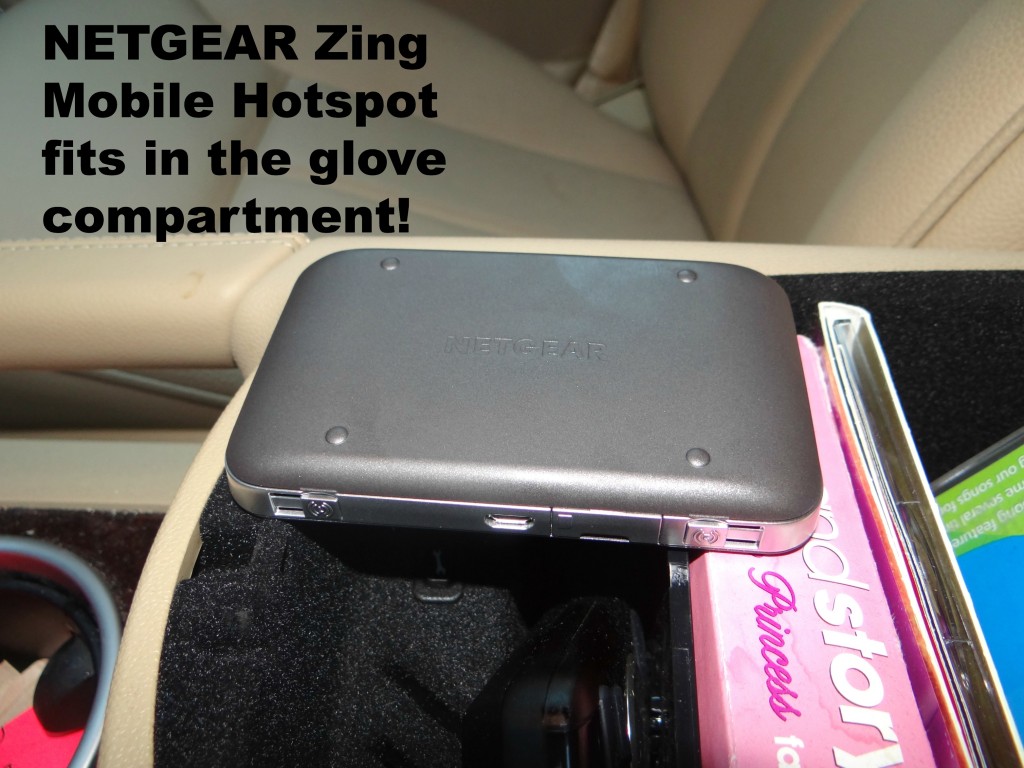 Setting up the NETGEAR was virtually seamless! It comes with an instruction guide to lead you through the process, but it was EASY! It came with the Micro-USB cable to start your set up to your computer and then allowing you to wirelessly connect to your computer, as well as signing up to Guest Wi-Fi networks. Best of all, no software is required for Wi-Fi access! Once you are set up initially, you will be good to go wherever you take your NETGEAR Zing!
Some other features of the NETGEAR Zing Mobile Hotspot include:
Expand up to 10 Wi-Fi enabled devices sharing one connection (devices include laptops, tablets, eReaders, portable gaming systems and more)
2500 mAh battery provides up to 10 hours of typical use on a single charge
Equipped with the latest wireless encryption technology so that personal data/information is not shared when lending out your mobile hotspot. It also supports the most advanced mobile security protocols
Expand up to 10 Wi-Fi enabled devices sharing one connection-My family can use the hotspot with a temporary password when we are out.
GPS functionality
The NETGEAR Zing Mobile Hotspot makes connecting to the Internet possible, no matter where you are! I have used this hotspot so much since I have received it. First off, I now can do work at the dance studio while Hayley takes her 4 dance classes a week. I simply take my Hotspot with me, along with my computer, and voila, a connection is made to the Internet! No more worrying about not being able to finish my work and waste time waiting for her to be done with her classes.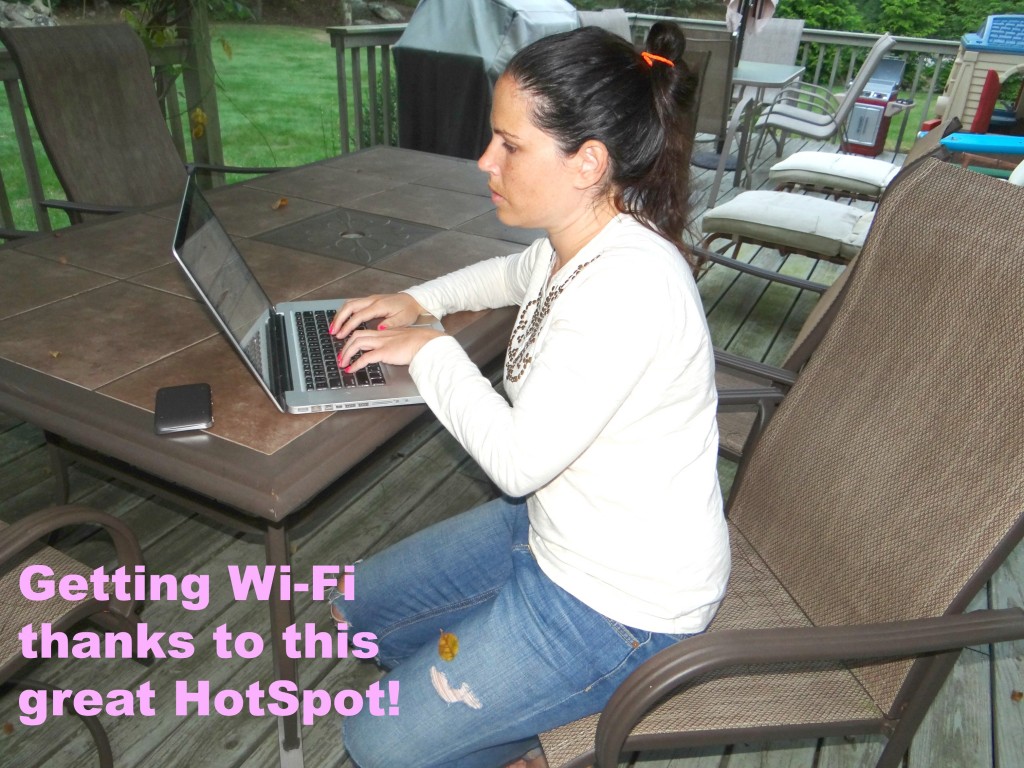 We also travel to NJ a lot since my parents live there. While the kids watch TV in the back, I am totally bored up front and don't want to use my data plan on my phone. Now, I can keep the Hotspot in the front compartment in the car and automatically connect to the Internet. No more eating away at my data plan. I am one who always goes over with the data plan, so this has been a real lifesaver.
Lastly, we use it a lot on the weekends when we are out with the kids. My husband has a ton of meetings he needs to set up for his work and never enough time to do it. Now, he can do it in the car while I am driving and then complete it when he gets home! He equally loves the NETGEAR Zing Mobile Hotspot!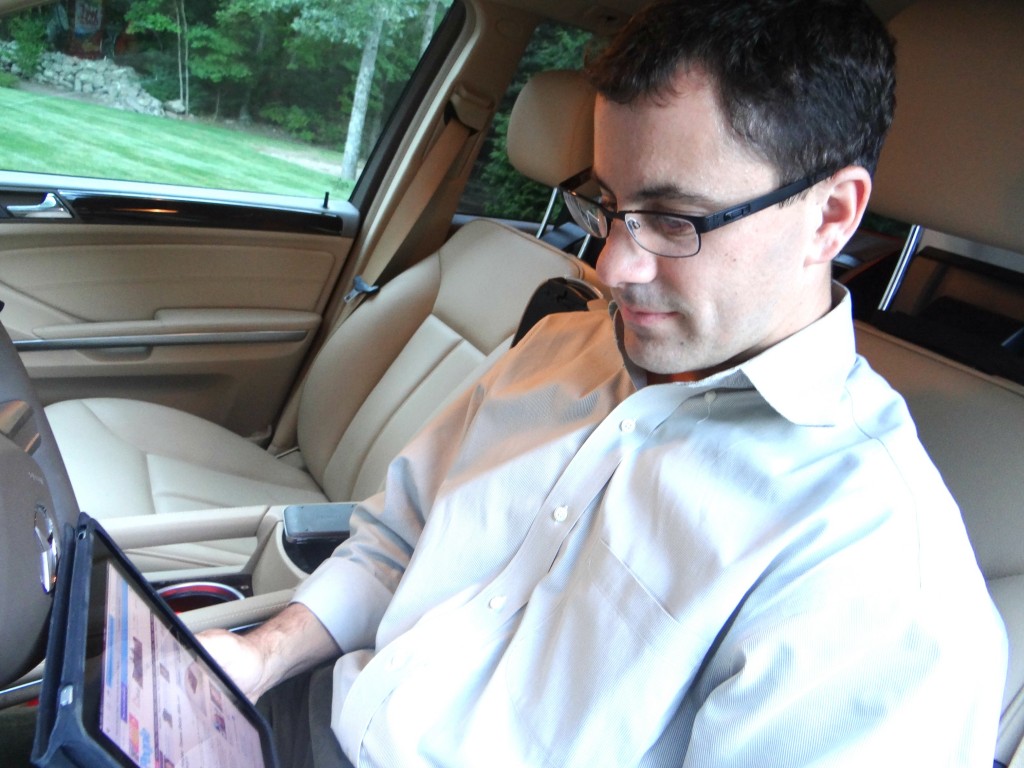 Connecting to the WI-FI is a necessity when you are a blogger! Now I am able to connect all over using the NETGEAR Zing. It is smaller than a cell phone and extremely portable, so it takes up no extra space! It weighs under 4 ounces (very lightweight)  and features a 2.4″ LCD Touchscreen.  I can now have portable internet connection wherever I go, without using my data plan on my phone. It also connects great to my iPad, computer, and Kindle. I definitely recommend the NETGEAR Zing Mobile Hotspot for those who want Internet access in the confines of their home or on the go! It has been a real lifesaver.
Through the next couple of months, I will be talking a lot about Sprint and their amazing product line as a #SprintMom ambassador. I got a sneak peak in Chicago of some of their products and they are truly amazing! I am excited to share with you over the next few months! Stay tuned….