**I am a member of the Collective Bias®  Social Fabric® Community.  This shop has been compensated as part of a social shopper insights study for Collective Bias and their client.**
This year has been monumental in quite a few ways. One is that my mom just retired from the teaching field after 35 years. Second, we are getting ready to embark on Hayley going to school and begin her path of lifetime learning. It is about this time of year, that I am going to head to my local Walmart and gather her Back-To-School Supplies for this upcoming school year. While we are very fortunate to be able to provide Hayley with her necessary school supplies, many children do not have this fortune. Many parents across the country often find it challenging to buy basic school supplies such as Elmer's glue, paper, pens, project boards, etc. This is why I decided it was imperative that I participate in this month's Champions for Kids Simple Service Project called Bag It Forward!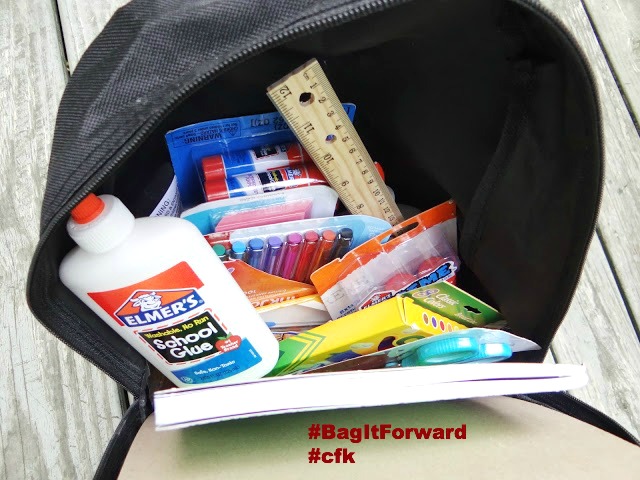 I have talked over the years, about how grateful I am for Champions for Kids for being an amazing organization to help children. Their main mission is to inspire millions to action through their simple service projects, to provide resources and training to improve the lives of children in need across the country and beyond. Their goal is to mobilize 20 million people by 2020. Each month they do this by having people like you and I participate in their Simple Service Projects. This month the focus is on Bag It Forward, which simply means buying two school bags filled with Back-To-School Supplies- one for your child and another to a person/organization that could use the supplies to help deserving children, who might not have access to them.
This really hits home for me because when I was in school, I treated so many children who never had access to the basic school supplies. I remember one child asking me if he could keep my pen, because he never used a pen before. He was 7 years old at the time. Having the basic school supplies is imperative to start children on a lifelong path of learning. I feel it is only fair to do my part and help out in any which way possible. That is why, I was more than honored to participate in the Elmer's #BagItForward Champions for Kids Project.
To begin our donation, I headed to Walmart to buy school supplies for both Hayley and the community I was going to donate to (more on that later). When I go to Walmart, I found such great deals on school supplies. If you have not done your back to school shopping for your children, be sure to go to Walmart because they are truly your one stop shopping. I picked up fantastic deals on Elmer's glues, crayons, rulers, pens, pencils, backpacks, and more. It was so easy to fill two big back packs for this project efficiently and economically. Hayley was keeping one of them for her school journey and the other bag we were going to donate. To see my full Walmart shopping story click here: Bag It Forward Google Plus.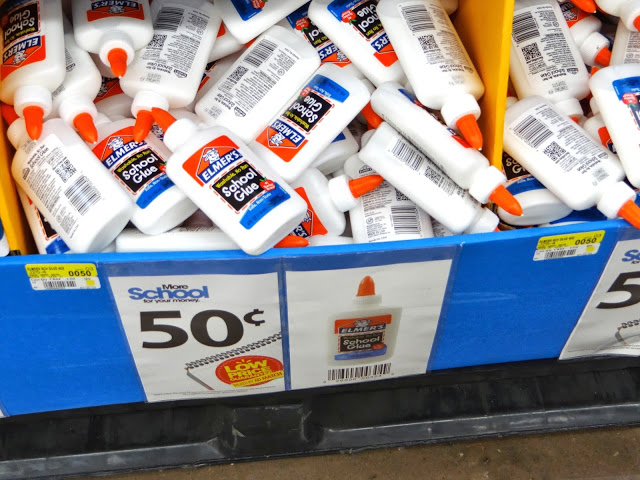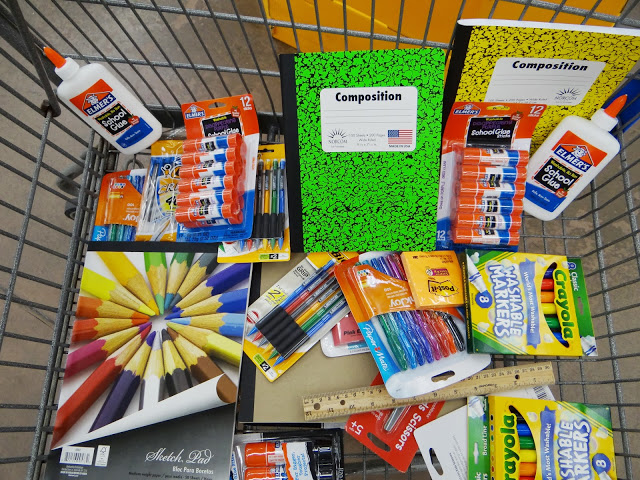 When I got home, Hayley was so excited to see her new school supplies. I told her she could either pick the princess back pack or the other back pack we bought. I will leave it to your imagination which one she picked.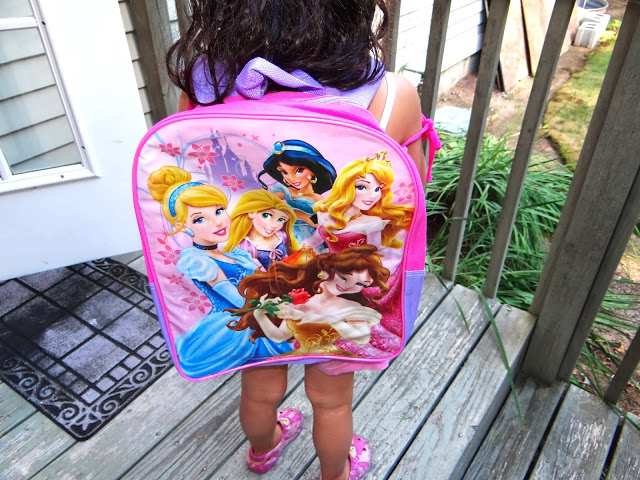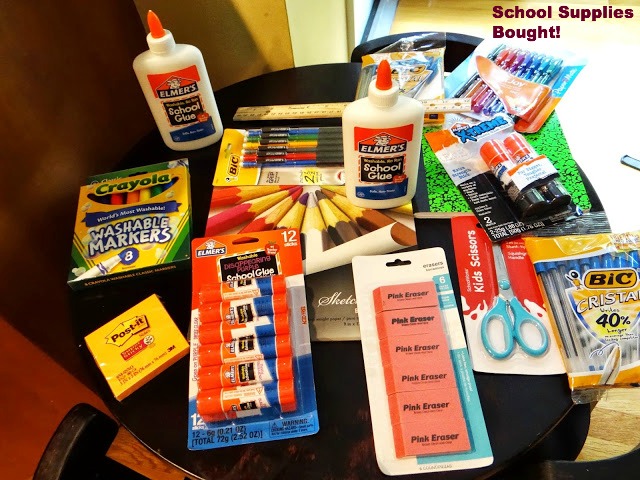 I told her all about how we were going to donate the other back pack filled with wonderful school supplies to Citizen Bank and their charitable donations program to help young children throughout my home state. She wanted to help me put all the supplies in the book bag so we could donate them!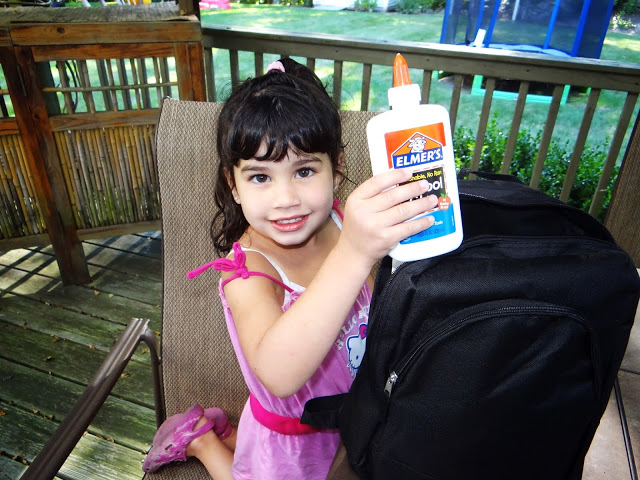 At Citizen Bank, they are doing a wonderful campaign called Citizen Bank Gear for Grades program that will send 6,600 local children back to school with essential school products. They are hoping to provide thousands of children in our home state, the ability to return to school with essential school supplies like notebooks, pencils and pocket folders that will help them succeed in the classroom! Throughout Rhode Island and Massachusetts, they have big containers set up for people to donate whatever school supplies they can.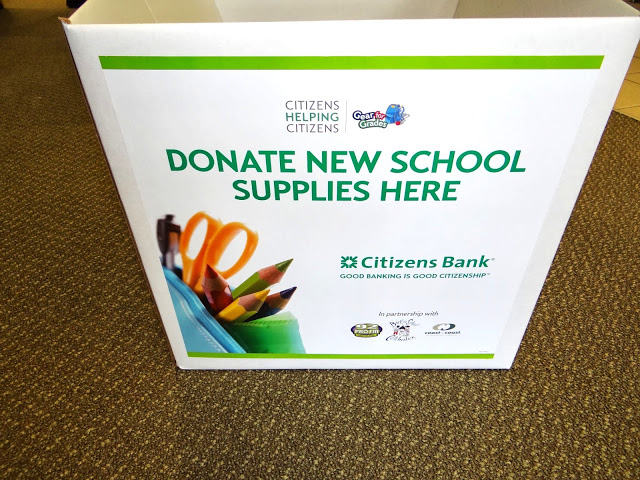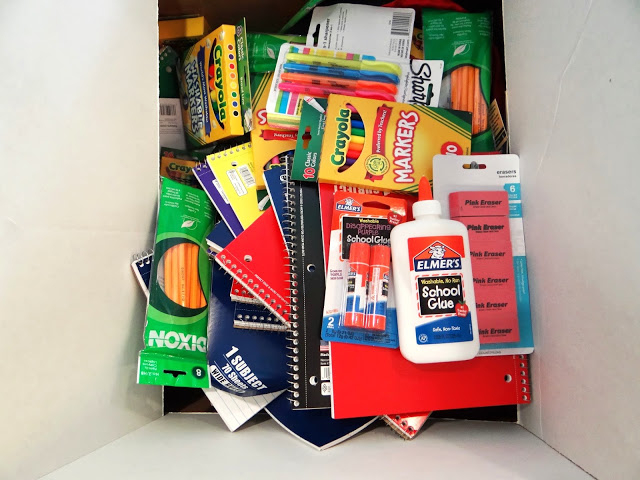 I thought for my Bag It Forward Champions for Kids project, I will donate the big back pack to this organization, filled with a large assortment of school supplies, to get kids started on the right track. I was so gratified to see so many people donating to this important cause and hope more and more will see how easy it is to donate school supplies.
I loved getting my daughter involved with this project to show her the importance of helping others that may not be as fortunate as us. I try in every way possible, to instill in her how important it is to give and it was really moving to see her want to become so involved. She even made this adorable card that we put in the book bag that we donated: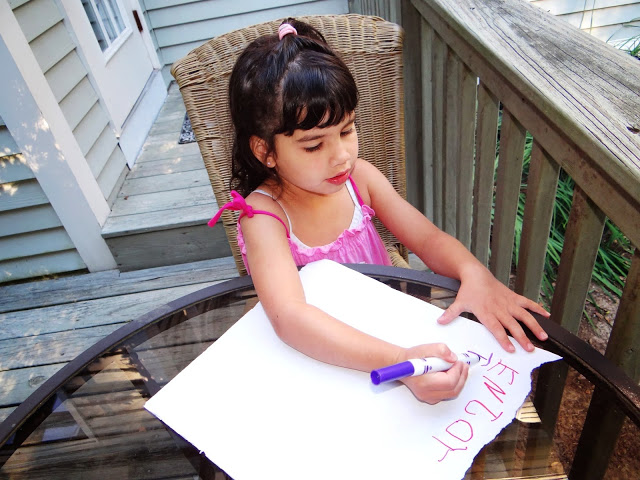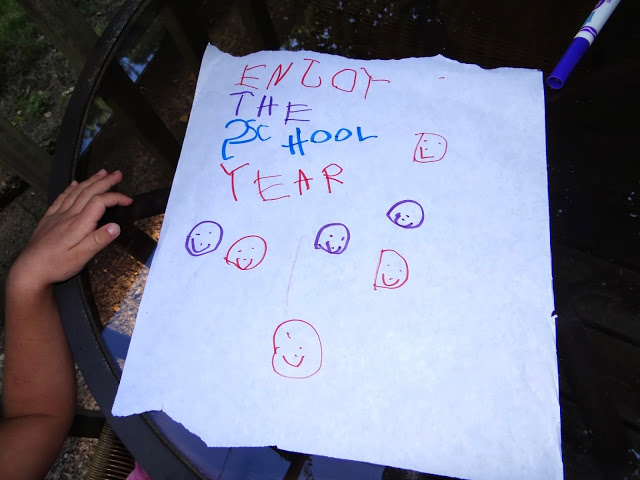 As you can see donating Elmer's and other school supplies was so easy to do! Won't you join me and helping other kids who might not be as fortunate by participating in the Bag It Forward, Champions for Kids Simple Service Project this month? Let's help all children get the necessary school products to begin a great path of lifelong learning!  All you need to do is go out and buy school supplies for yourself and someone who might need your help! Believe me, it will feel so good to help out!
Be sure to learn more about information about Bag It Forward and Champions for Kids on their websites. They would love to hear your ideas and projects for giving back to the community.  You can also follow Elmer's on their Facebook/Twitter Page and Bag it Forward on their Pinterest Page.