We are on the mad hunt for adorable clothes for Hayley this summer! One store we always check out is P.S. from Aeropostale. While I loved and still love Aeropostale, Hayley is too young to fit into their clothes. However, they now have the P.S. from Aeropostale that clothes kids 4-11. This is ideal for me because I could get the same quality clothes that I would get in Aeropostale but in smaller sizes.

P.S Aeropostale clothing provide  customers with a focused selection of high-quality, active-oriented, fashion and fashion basic merchandise at compelling values. P.S. from Aéropostal  brand offers trend-right merchandise at compelling values for girls and boys.
Right now, they have 97 P.S. Aeropostale stores across 22 states. Lucky for us, they have one right in Rhode Island, so we are able to shop there quite frequently. They have just about anything possible in terms of clothing for boy and girls, starting at age 4, with a line just for those little ones 4-6.
At P.S. from Aeropostale, you will find tops, bottoms, dresses, skirts, dresses, accessories and more. They have a new trend alert for the summer that features Cool Tropics, California Dreamin', and High-Low Mix. They even feature special summer holiday outfits, such as this upcoming Forth of July! They have such a diverse array of clothing, it is hard not to find something you like.
Hayley was sent this adorable dress from P.S. from Aeropostale. She was also sent matching sunglasses, although she insists to leave them at camp, at all times. The dress is just so adorable and Hayley likes to call it her princess dress, as she loves to twirl in it.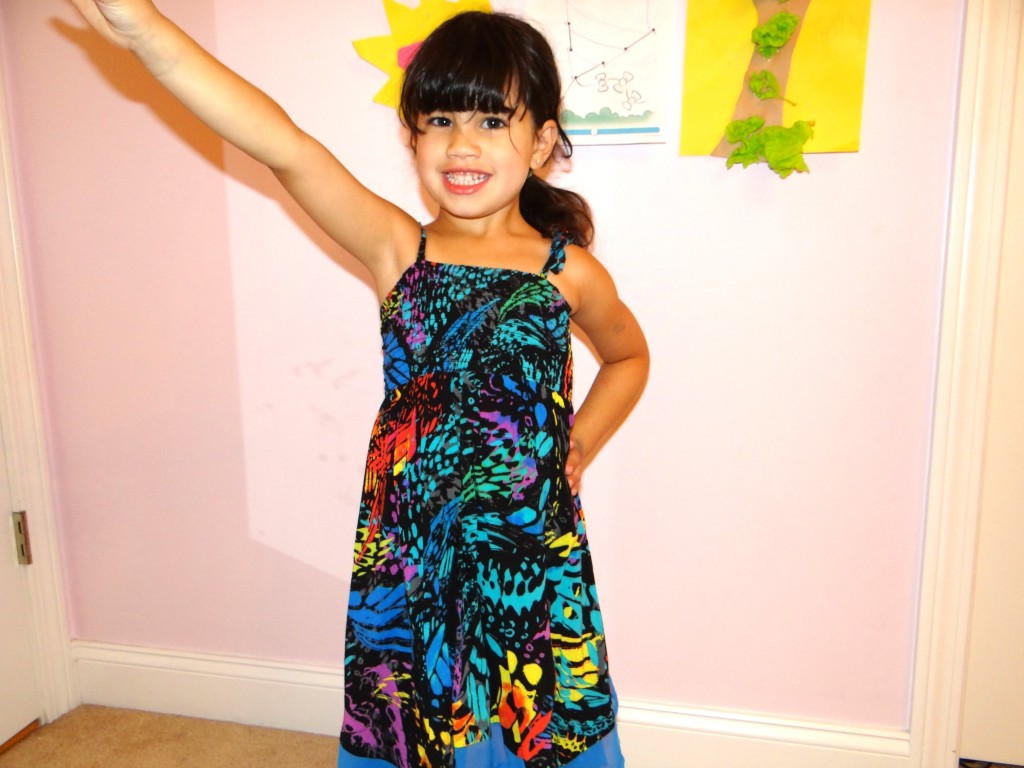 Be sure to check out P.S. from Aeropostale today for some great kids' summer fashions! Great prices and great clothing- what more can you want out of a store!
*I am a P.S. from Aeropostale Blog Ambassador. All my opinions are my own and not swayed by outside sources.