The 4th of July is a time to celebrate our nation's independence with family and friends! Are you ready- you have about 3 days left to celebrate! Don't worry if you don't have that spectacular outfit yet because I have just the thing for you- Kohls Patriotic Line of clothes!
I am slightly obsessed with Kohls. We have one in a 3 mile radius of us and I may/or may not go there at least twice a week. I find really great sales most of the times and with their Kohls cash, you really can not go wrong. If shopping for clothes is not your thing (gasp….), they have plenty of household items for every area of your house in their store.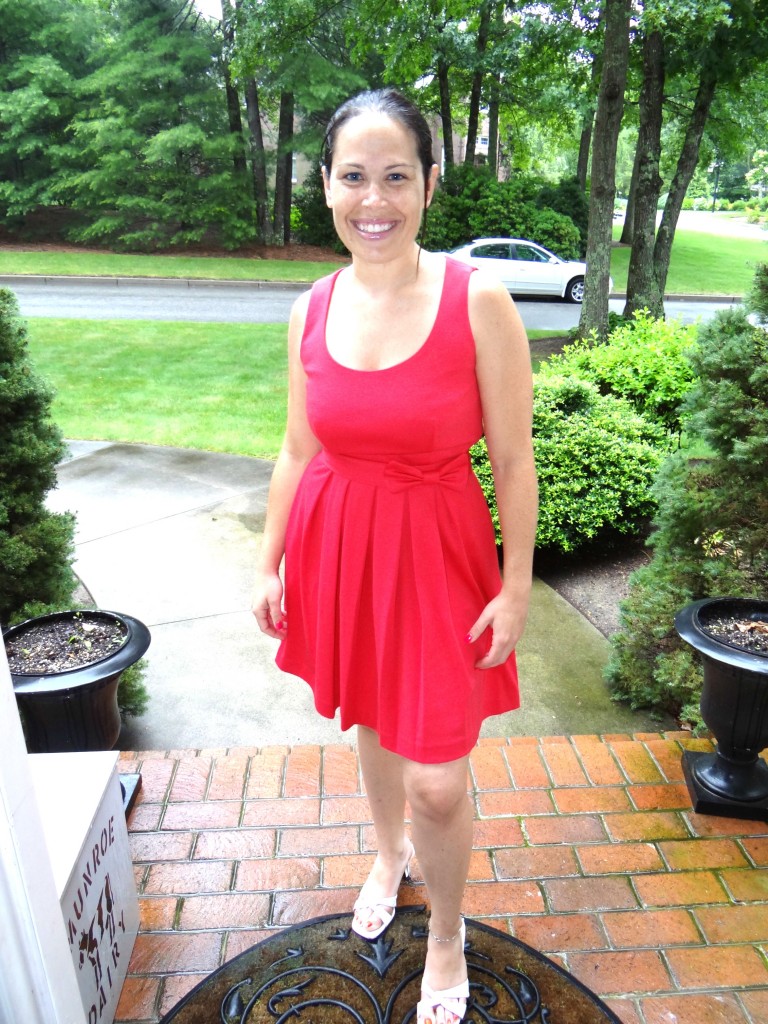 Recently, Kohls allowed me to sample their patriotic line where the clothes are obviously red, white, and blue! Kohls sent me The Lauren Conrad Conrad Pleated Ponte Dress to wear for our 4th of July BBQ we are attending.
I am always skeptical to order online but I find that Kohls really is true to your size. Whatever size you normally wear, that is the size you want to order online. Once I got the dress, I tried it on and I was so excited to see just how adorable it looked on me. Sorry, if I am being conceded here but the dress looked AMAZING!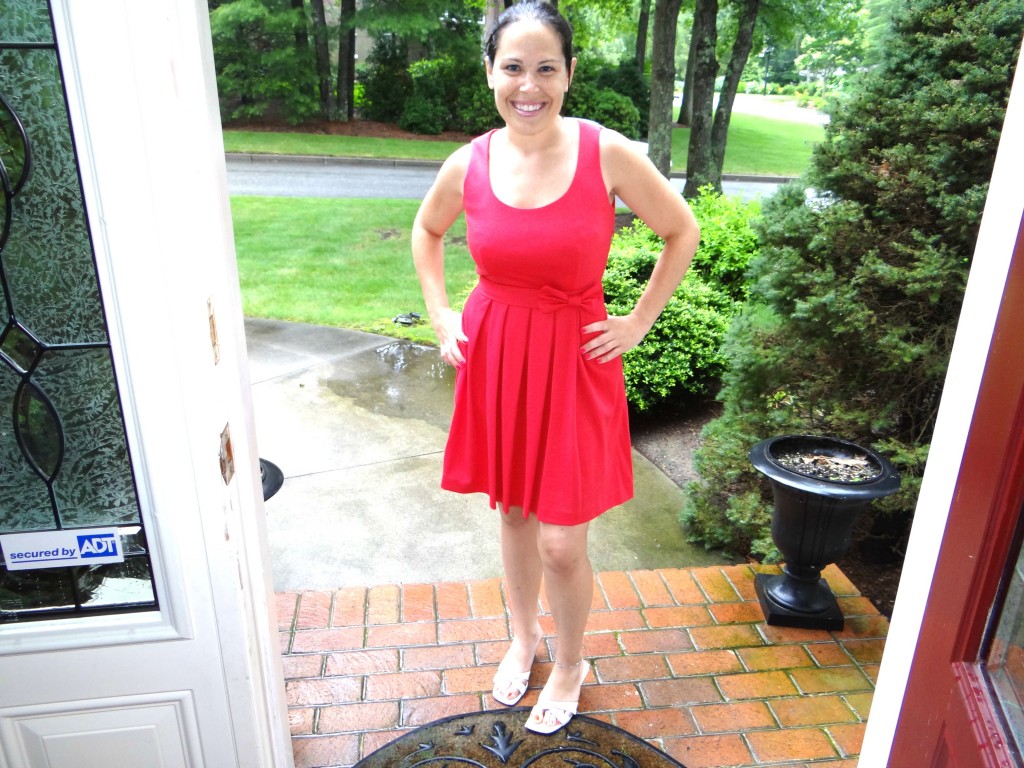 It is contoured to fit your body but not overly tight in any of those trouble spots most woman encounter such as the stomach region. It has a delicate bow and pleated detailing all throughout the dress. It has a scoop-neck to bring out your collar bone region and is sleeveless so you do not need to worry about being overly heated on the 4th with sleeves.
It was very easy to put on with the side zipper  and is a perfect choice of clothing to wear for the 4th of July! Oh, and it has pockets- how neat is that! I did a test run of wearing it for date night last week and it was so comfortable throughout  the whole night. Now, I just need to get red shoes, which I could do at Kohls too.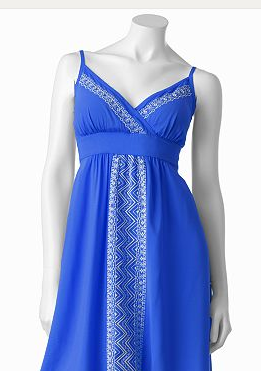 Be sure to check out Kohls online and in the stores for that perfect 4th of July outfit! Happy 4th everyone!
*I work with Kohls and received the above for review purposes. All my opinions are my own and not swayed by outside sources.