I am really excited when a movie comes about all about family! We live a very conventional family (one boy and one girl) and our family is surrounded by love, joy, and happiness. Sure we have set-backs such as the time when my husband had brain surgery when my daughter was 2 months, but we are always there for each other!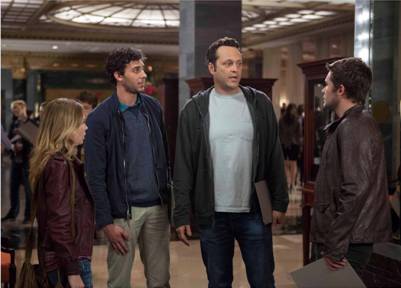 The basis of family should be happiness and support. I see many "unconventional" families that are made up of so many different races, sexes, and sizes. I have a friend who is giving birth to her 8th child..I have another friend who is gay, and is adopting a child with her partner…I have another friend who just signed up to be a foster mom…I have another friend who is in the process of adopting. However, what all of us have in common is LOVE! Every single one of these families surround themselves with love and support.  The definition of family has evolved and now comes in so many different sizes and shapes!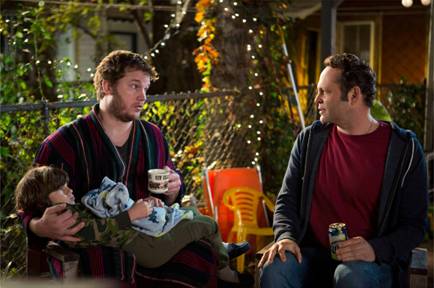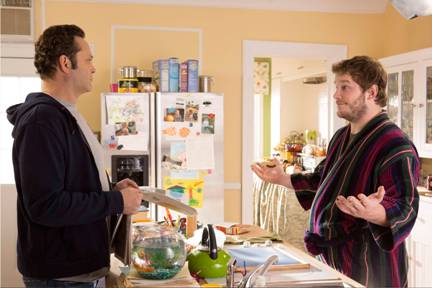 This will be seen in the new movie, Delivery Man, which opens in theatres everywhere on November 22nd. While the concept of the film is amusing, it's also a really heartwarming look at what it means to be a family — no matter how unconventional. The definition of family has evolved and, as seen in the film, can come in all shapes and sizes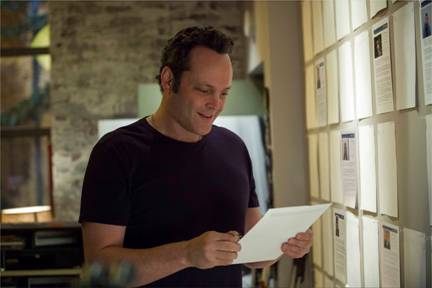 Synposis: In the film, Vince Vaughn plays an affable underachiever looking for his purpose in life, when he finds out he's fathered 533 children through anonymous donations to a fertility clinic 20 years ago. Now he must decide whether or not to come forward when 142 of them want to meet their biological father.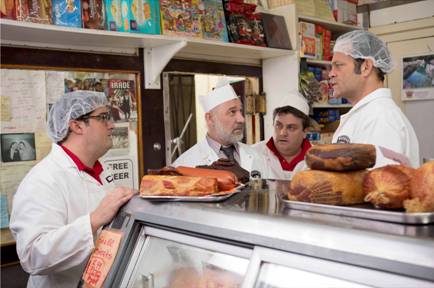 I know I really can't wait to see this heartwarming and funny movie when it debuts on November 22! I have a special treat for all of you because now you can see the official trailer below that has never been seen before. DELIVERY MAN stars Vince Vaughn, Cobie Smulders and Chris Pratt and is Rated PG-13 for mature audiences. Enjoy the trailer! Stay tuned for more information about Delivery Man in the next couple of months! Are you excited yet??
*Disney provided me with this trailer. All my opinions are my own and not swayed by outside sources.*