**I am a member of the Collective Bias®  Social Fabric® Community.  This shop has been compensated as part of a social shopper insights study for Collective Bias and their client.**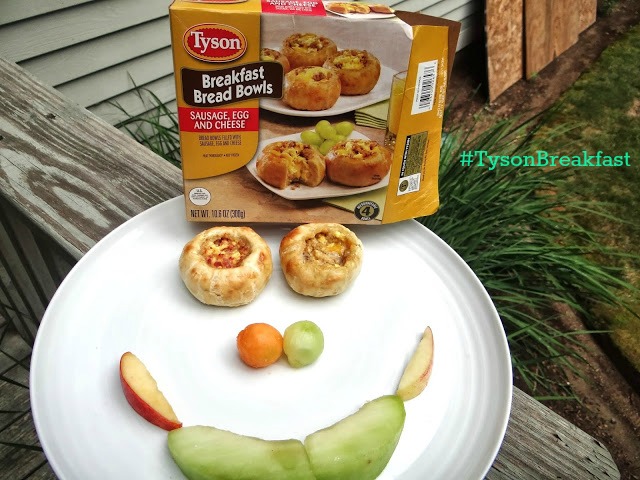 You have heard over and over again that breakfast is the most important meal, right? Well, that saying is absolutely right- you must have a hearty and nutritious breakfast filled with protein to get your day started off on the right foot. I know for our family, we have slacked in finding protein-ladden breakfast foods due to the fact that Zane, my 2 year old, had severe egg allergies. Our whole family LOVES eggs and Frozen breakfast sandwiches but we could not have any of those in our house because of his allergy. Thankfully though, about 4 months ago, we found out he is no longer allergic to eggs and we had free range to give him any egg products.
My first stop was to go to Walmart and buy the Tyson Breakfast Bread Bowls, which Hayley tried at a friend's house during a breakfast party, and loved. She begged me to buy these Tyson Breakfast Bread Bowls but unfortunately with Zane having these allergies, they were not allowed in our house. Now though, I can get all the Tyson Breakfast Bread Bowls that she has ever wanted! Hayley accompanied me on our shopping trip to pick up the Breakfast Bread Bowls.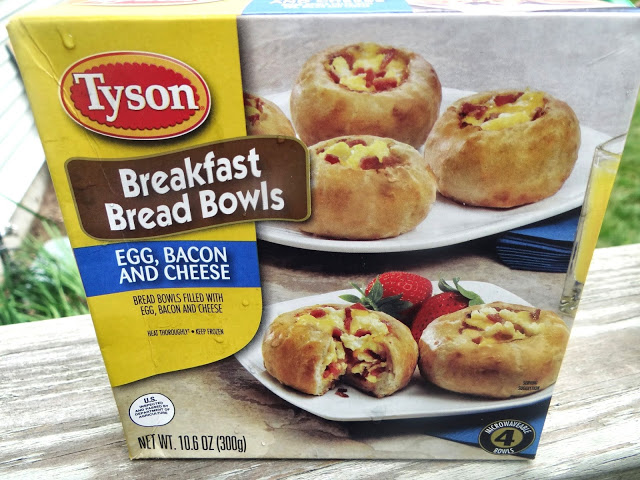 When we got to Walmart, we noticed that they had two varieties of the Tyson Bread Bowls: Sausage, Egg, & Cheese, and  Bacon, Egg, & Cheese. Obviously, I had to get both since from the packaging alone, they looked delicious! I knew that they would provide a great source of protein for my whole family. As a mom, I need the energy to get through my long days, and the kids need the same amount of energy to get through their school/camp days. Tyson Bread Bowls has over 9 grams of protein, per each bread bowl, which is outstanding! After I picked up a few packages of the Tyson Bread Bowls, I headed over to the produce section at Walmart, to buy delicious fruits to pair with the Bread Bowls to make a delicious, healthy, and complete breakfast for my whole family. If you are interested in seeing how I shopped for the Bread Bowls, definitely check out my google plus story.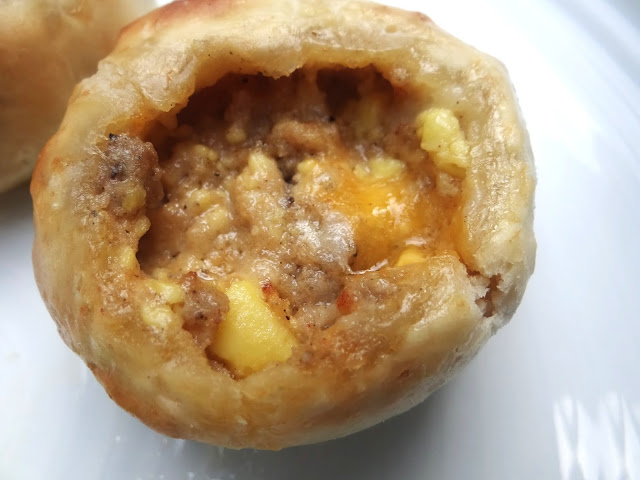 I decided we were all going to have a delicious breakfast the next morning with Fresh Fruit and the Tyson Bread Bowls. I knew my whole family would love the Bread Bowls because of the obvious ingredients: eggs, sausage/bacon, and cheese! Those are three of our favorite foods in the whole world!  Seriously, bread bowls filled with delicious sausage, egg, cheese- what more can you want out of a meal!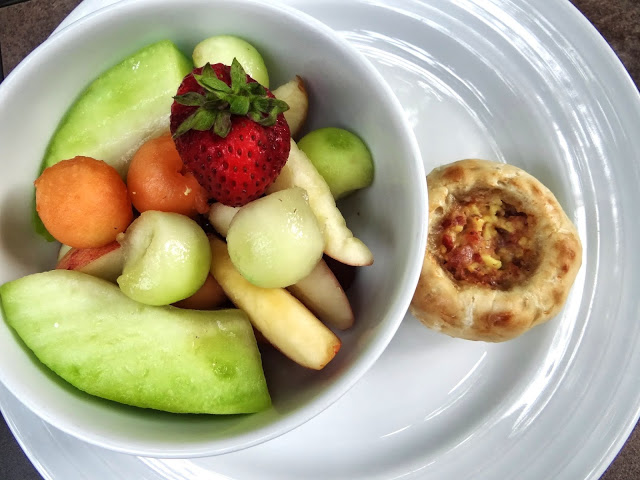 My family absolutely loved the hearty and delicious Tyson Bread Bowls. They are the perfect size for a child to eat, as they are not too big. Also, for an adult, if one does not fill you up, they have two in one package. I get full off of one but for a big guy like my husband, he likes to eat two of them. It is such a winning combination for breakfast with the Tyson Bread Bowls and fruit!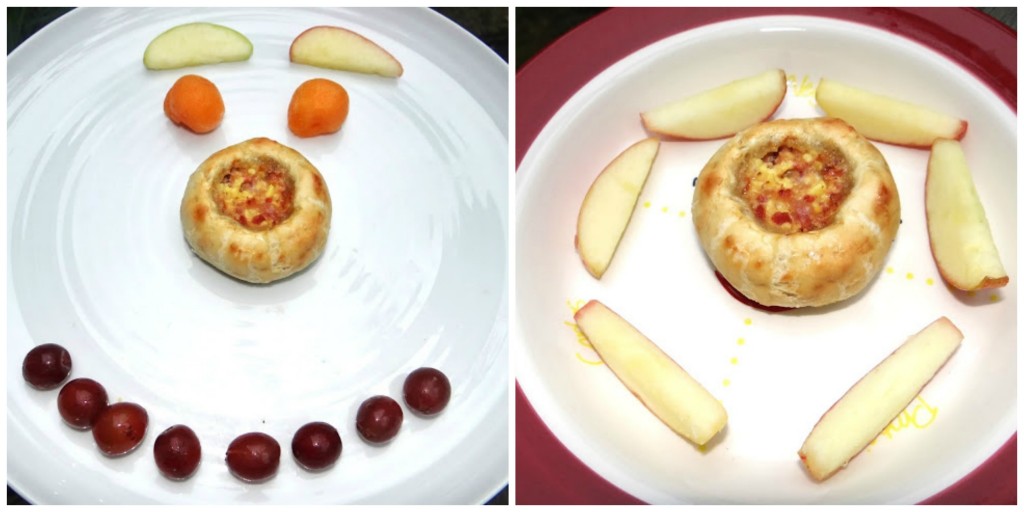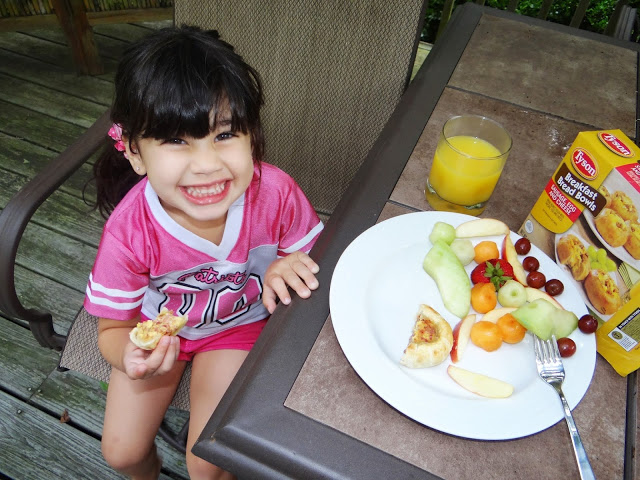 Now, let me tell you how incredibly easy it is to serve my family the Tyson Bread Bowls. You simply microwave them for a minute or two (check packaging for exact details) and then voila, you have a piping and fresh meal on your plate.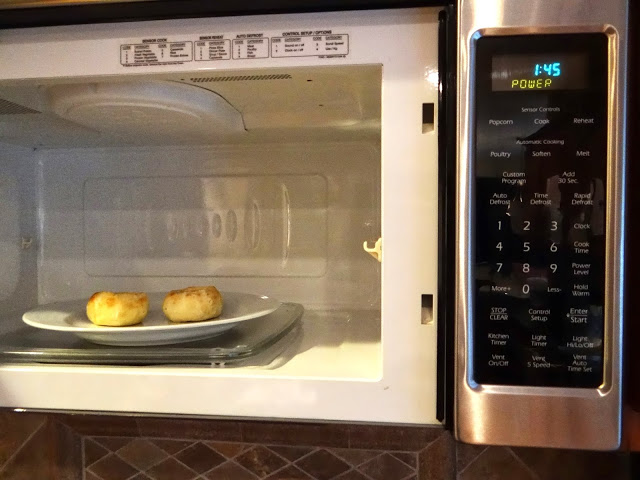 I know for me while breakfast is our favorite meal, it is just too hard to find the time to cook my own meal. With two kids needing to get off to camp and a husband who leaves early, I am on my own each and every morning. Tyson took out the guesswork with breakfast by making these Bread Bowls that are so easy to make, yet are so delicious! Thank you Tyson for that!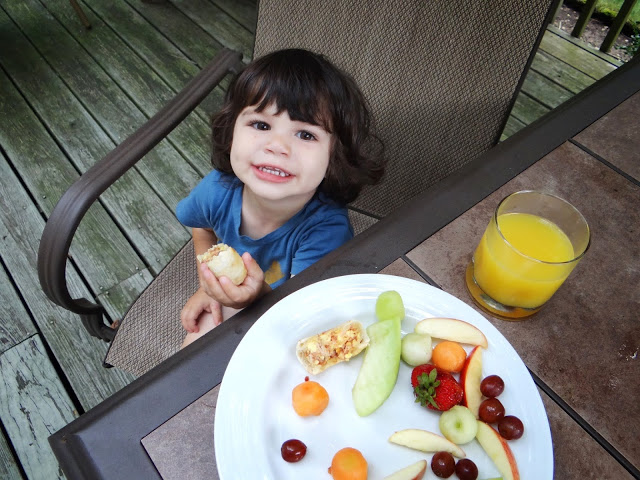 If you are looking for a great breakfast that can pair well with other easy breakfast options such as juice and fruit, look no further than Tyson Breakfast Bread Bowls, which are now available at Walmart. These provide quick and easy meals for a busy family, that will leave your whole family happy and ready to start the day. With the protein that is found in the Tyson Breakfast Bread Bowls, you know your family has the energy to tackle each and every day. Give them a try today! If you are interested in learning more about Tyson Breakfast Bread Bowls, be sure to follow them on Twitter and Facebook.