**I am a member of the Collective Bias®  Social Fabric® Community.  This shop has been compensated as part of a social shopper insights study for Collective Bias and their client. #KoolAidBTRtour #shop **
This month marks the official two year anniversary of when my awesome babysitter started working with us. She is amazing and I wanted to surprise her with a special gift to show her just how much we appreciate her. When I was brainstorming ideas, I thought of the best idea ever- tickets to see the Big Time Rush Concert!  She is OBSESSED with Big Time Rush and I know she might just start doing cartwheels in my house if tickets are presented to her! Every time she is at my house and Zane is sleeping she watches BTR with Hayley. You should see them- her swooning over the tweens and them both singing along to all their famous tunes! I knew I absolutely need to get my babysitter tickets to see Big Time Rush. After doing some research, I saw that I can win tickets with the Kool-Aid Kool Creation contest!!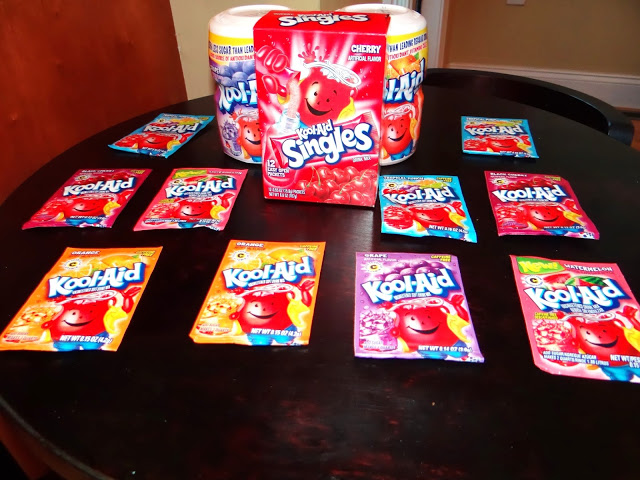 If you are not familiar with the Kool-Aid Creation contest, now is your chance to learn all about it! Entering the Kool-Aid Creation contest is so seamless- you simply create a Kool Creation using Kool-Aid products and then submit your creation to their website for your chance to win!  Simple right!  You will be entered to win tickets to see Big Time Rush and meet the band with fabulous Meet and Greet passes! Are you as excited as I am??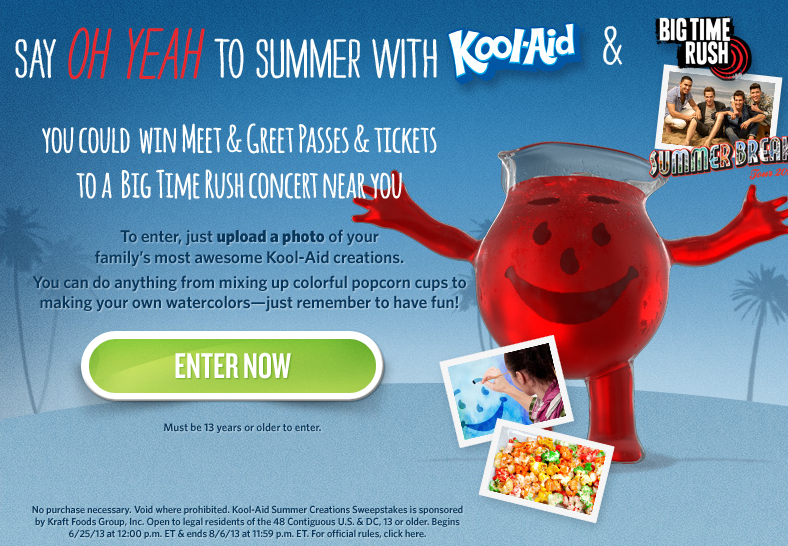 Without a doubt I was going to enter my Kool-Aid creation but first I had to think about what project I wanted to do with Kool-Aid. I thought of so many possibilities including tie-dying with Kool-Aid, temporary hair coloring using the Kool-Aid packets, doing a colorful cake with the different flavors, and so much more. While I loved all of these ideas, I wanted to do something that I thought Hayley would have fun doing with me. Then the ingenious idea came to be to create edible Kool-Aid Playdough! I thought of this idea from a girlfriend who used to make something similar with food coloring as her daughter was allergic to some of to the Play-Doh on the market. I thought why not try this with Kool-Aid and see if it was possible to make Kool-Aid Playdough.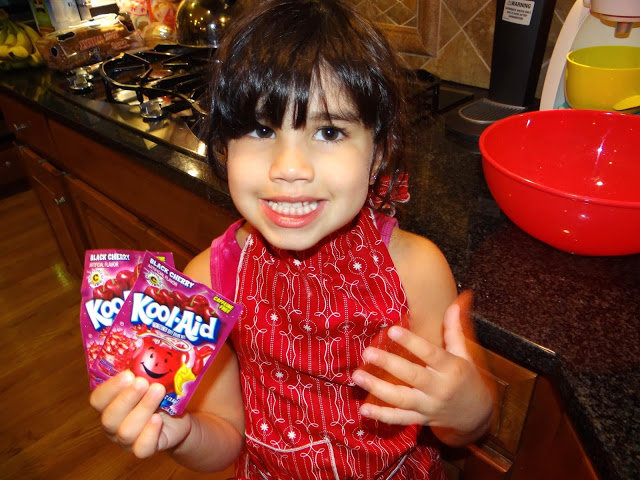 In order to make Kool-Aid Playdough, I needed to head to Walmart to get all my necessary ingredients including Kool-Aid and flour.  When I went to the juice aisle at Walmart, I was amazed to see just how many flavors they have of Kool-Aid fruit beverages! Seriously, the flavors they are coming out with each year are out of this world! You can also purchase Kool-Aid in containers or single packets. We decided to pick up both the big packages as well as the individual packets because you can never have enough Kool-Aid at home.
I also learned aside from entering the Kool-Aid Kool Creation contest, I can use the Shoparoo app on my phone to receive a discount code to purchase a family 4 pack of Big Time Rush tickets for $50. All I needed to do was spend $6 in Kool-Aid products (VERY easy to do) and then scan my  receipt in with the Shoparoo app. Once I did this, I got my discount code to use to purchase 4 tickets for $50! AMAZING!! Whether we win or not, I will still be able to get a fantastic discount to get my babysitter tickets to see the concert with the Shoparoo app!
When I was finished at Walmart, I headed home and gathered all my ingredients to make Kool-Aid Playdough! I got several different flavor packets so I can make various Playdough colors. Hayley was so excited to get started!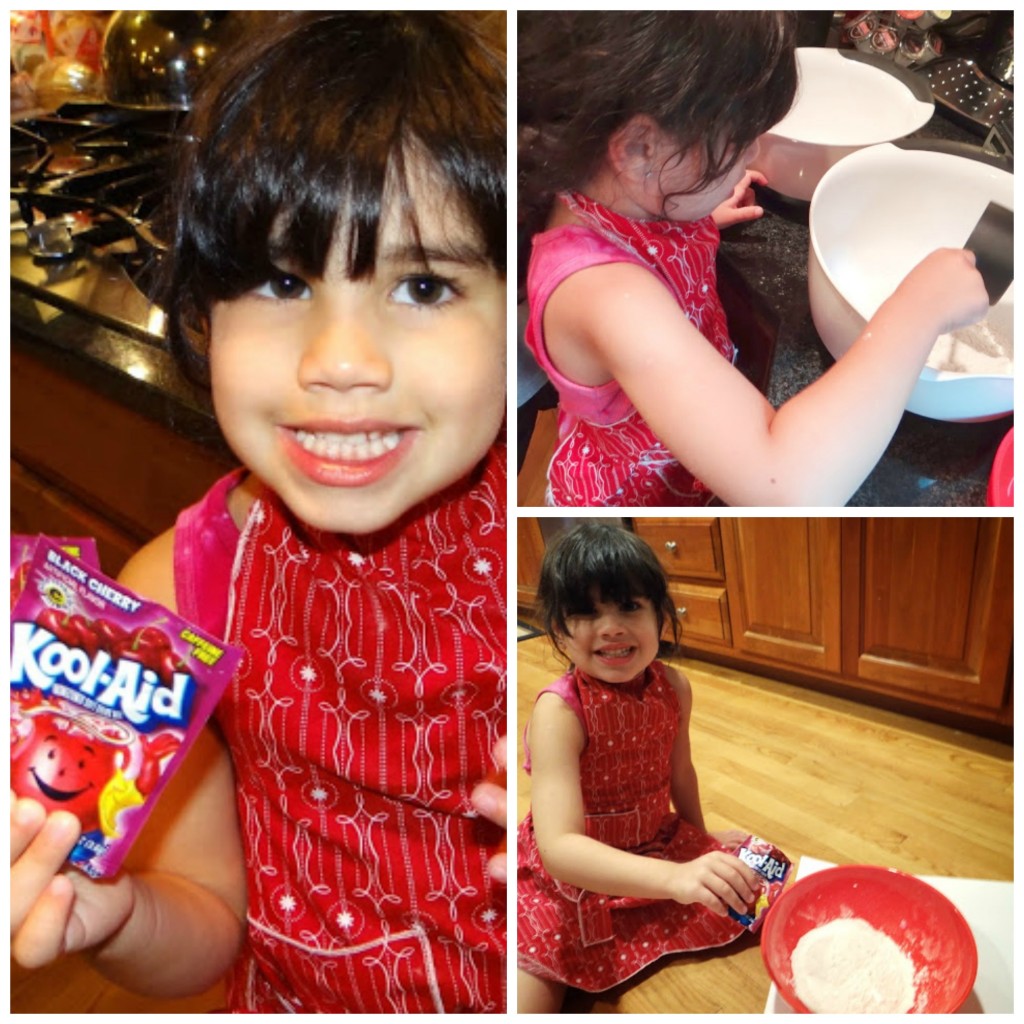 What you will need:
-1-2 packages of individual Kool-Aid Packets or 4 TBLS. of Kool-Aid from the big containers -add more Kool-Aid to increase colors the way you like it
– 1/4 cup salt
-1 teaspoon lemon juice
-1 1/4 cup flour
-1 TBLS cooking oil
Directions:
*Please note that this will be for each Playdough color you will make. If you want to make various colors, repeat the process with different flavors of Kool-Aid.
1. Boil 2 cups of water.
2. Add salt, Kool Aid, flour in a bowl with oil and lemon juice.
3. Add 2 cups of boiling water to mixture in #2.
4.  Knead together to form large balls once it is cool.
5. Store Play-Doh in air tight containers for easy play that lasts a long time.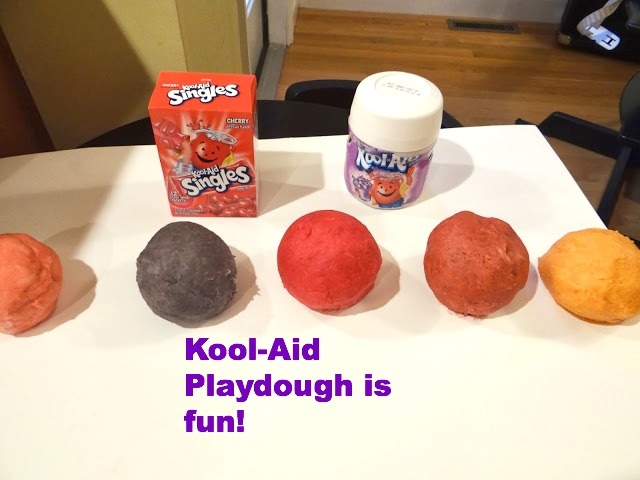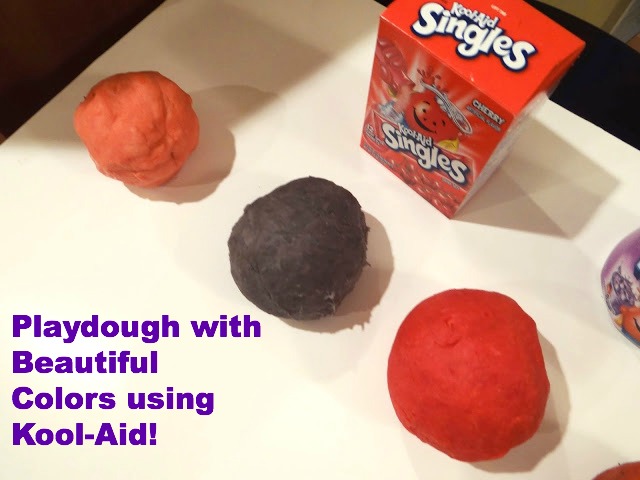 The Kool-Aid Playdough came out amazing! The colors were so vibrant and I felt safe knowing if my little guy put it in his mouth accidentally, it was made of food! How neat is that!  It was a craft we had so much fun doing and now we have all of our Kool-Aid  Playdough in individual containers so she and her brother can play with them when the babysitter comes over!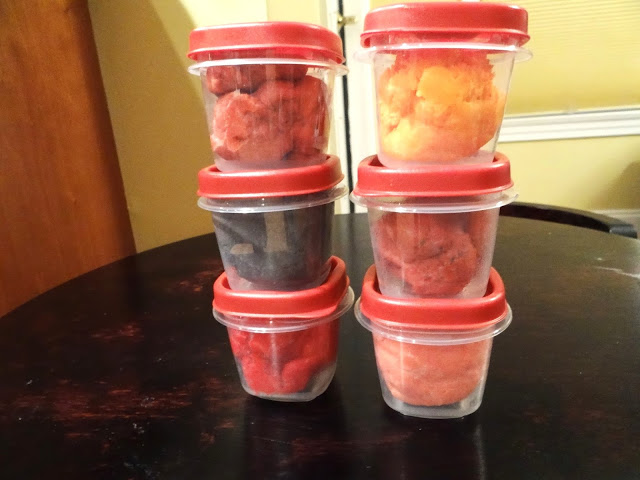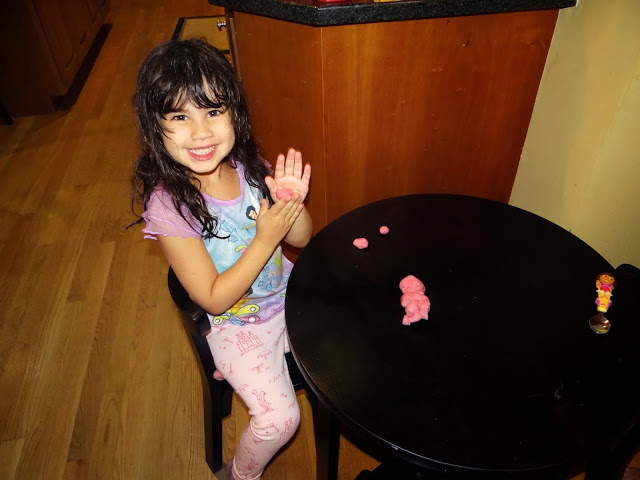 Once we were done, I entered the Kool Creations contest by uploading my entry! I hope I win but if not, I still have the fantastic discount code I received from my scanning my receipt at Walmart into the Shoparoo app! One way or the other, my babysitter will be going to see Big Time Rush this summer- that is for sure!
To learn more about how we put together the Kool Playdough craft be sure to visit my Walmart Google Plus story! Then be sure to head over to Walmart to buy Kool-Aid so you can make your own Kool creation today to be entered to win the tickets to see Big Time Rush. Good luck everyone!!