Hayley loves basically any Disney movie that comes along. I was somewhat skeptical to take her to see Oz- The Great and Powerful in the theatre because she is young (only 4.5) and was nervous she would get scared. However, when we had a chance to review Disney's Oz- The Great and Powerful, I watched it first and then when I saw the movie was right up her alley, I allowed her to watch it!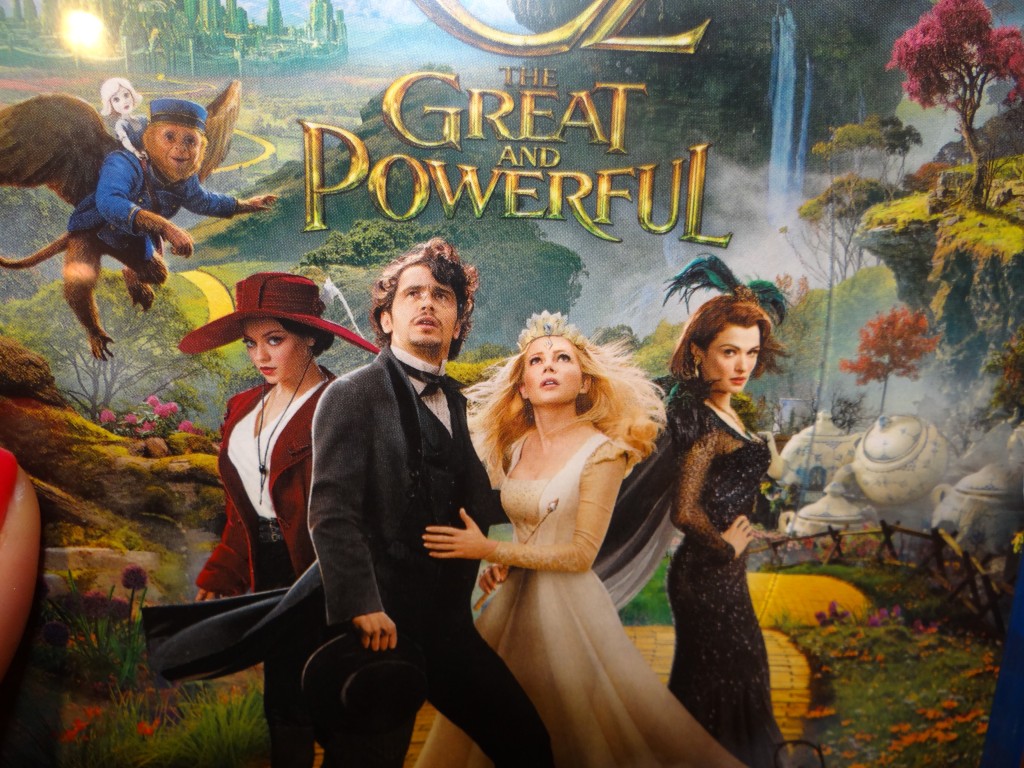 To make a movie like Oz- The Great and Powerful, it  had a lot to live up to a lot. It is the prequel to the iconic Wizard of Oz, which happens to be one of my favorite movies. In this DVD, it features a fantasyland adventure following the Oscar Diggs (James Franco), a small-time circus magician with dubious ethics. When Diggs is hurled away to the vibrant Land of Oz, he thinks he's hit the jackpot- until he meets three witches (Mila Kunis, Rachel Weisz, and Michelle Williams) who are not convinced he's the greatest wizard that everyone is expecting. Reluctantly drawn into epic problems facing Oz and it inhabitants, Oscar must find out who is good and who is evil before it's too late! Putting his magical arts to use through illusions, ingenuity, and even some wizardy-Oscar transforms himself into the great Wizard and a better man as well. 
This DVD was FANTASTIC from start to end. It truly surpassed my expectations!  The imagery used in Oz was second to none. The colors and illusions were truly AMAZING! I kept hearing Hayley say throughout the movie, "Look mom- Look at Oz!" She was so excited!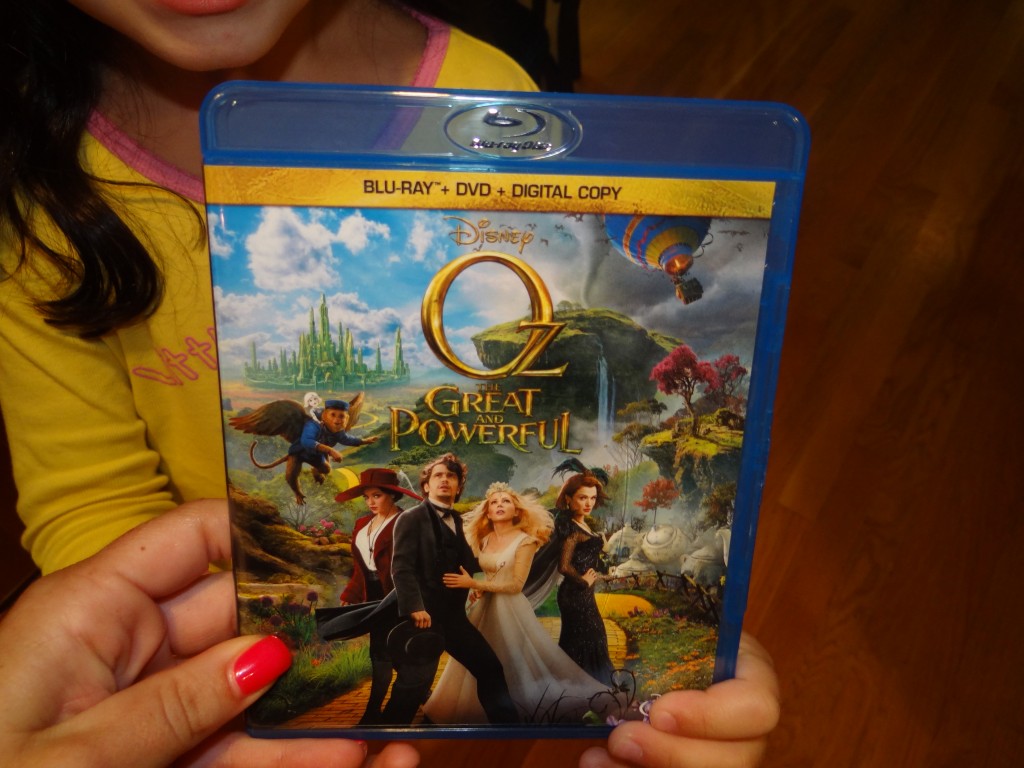 Being a big Wizard of Oz fan, I loved seeing the back-story on how it all got started.  As an adult, I thought James Franco did an amazing job and it is always fun to see some Zach Braff thrown into a supporting role.  It is the true fairytale story that you will not want to miss!
Be sure to pick up Disney's Oz- The Great and Powerful on DVD today!

* I received the DVD from Disney. All my opinions are my own and not swayed by outside sources.