Attention- I am now presenting a very neat product!
When I first received the Vtech Audio/Video Doorbell, I thought what a truly brilliant idea. This doorbell system allows you to see who is at your door without ever getting up to check. As a blogger and a shopper, I am constantly getting packages delivered. Most of the time, I like to know who it is that is delivering the package when the doorbell rings. I can now readily do that with the Vtech Audio/Video Doorbell!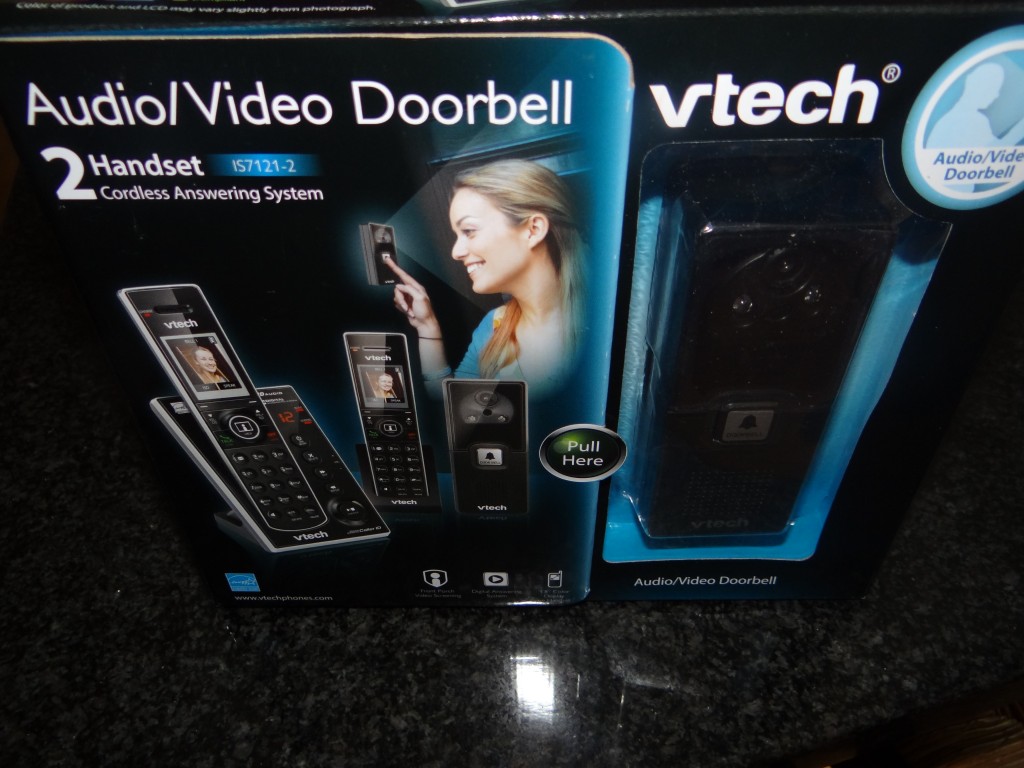 The video doorbell cordless system is an industry first, as no one has come up with the idea of a cordless doorbell system before. It is great way to upgrade your home communication system while making convenience and safety a top priority. This system combines a digital phone with a doorbell. Sounds awesome, right!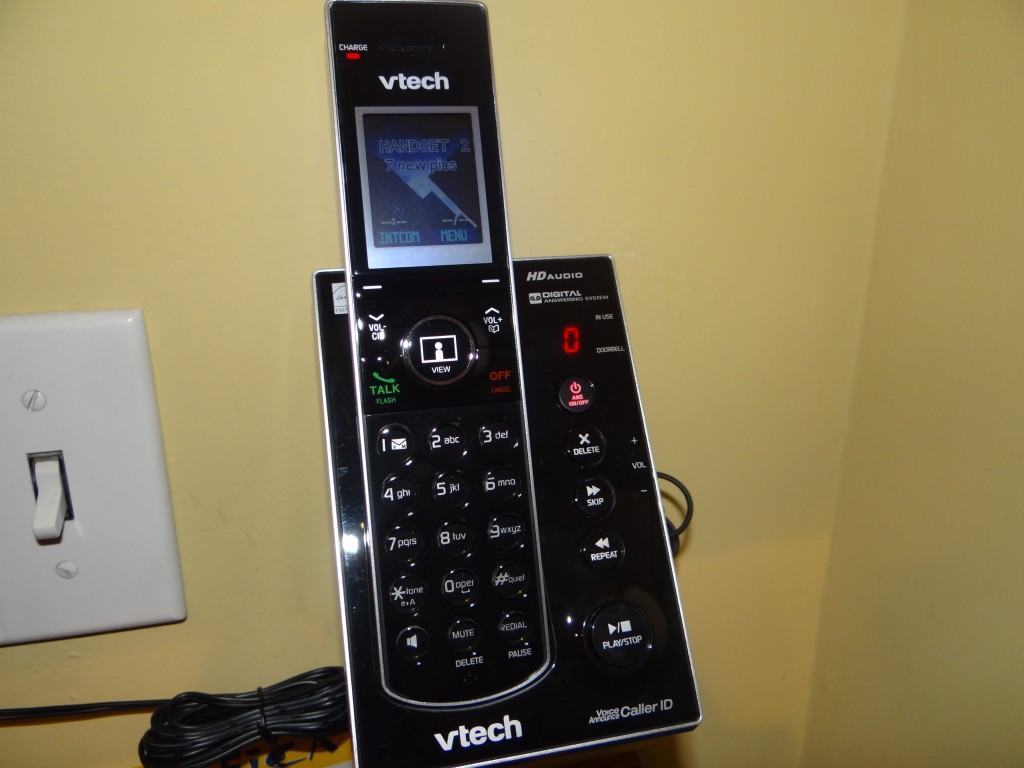 The VTech IS7121-2 Series will send a digital picture of who is at the door, so you never have to look to see before you answer. It is especially great for those unwanted solicitors who you had to answer the door before to, as you did not know who it was. It features streaming and still images right from the camera to your Vtech phone. The camera automatically snaps a photo and sends it to the handsets when visitors ring the doorbell. You are able to stream the video, audio, or both with two simply buttons.

It also features a log of video/photos on who came to your doorbell when you were gone. This is especially useful when you go on vacation and want to see who visited your house when you were gone.  It is just like caller ID for your front porch! The level of security you will feel by purchasing the Vtech Audio/Video Doorbell is second to none! You can feel confident on answering the doorbell or not answering it, based on what you pick up from the camera, that submits the images to your phone.
You can also use this Vtech IS7121-2 Series as a regular phone. It has voice announce caller ID, that always you to know who is calling, even when they are in the other room. All the handsets and the base units announce the name of the callers through the speakerphones. It has a push-to-talk  system on the phone, which doubles as a walkie talkie to communicate throughout the house. It features HD Audio with high quality sound.
Installation of the Vtech IS7121-2 Series was very easy. All you need to do is mount the camera to your front doorbell, where your old doorbell was. No screwing in or wire activation is necessary. The camera unit works on batteries or can be plugged in if you like (although we prefer to use it with the battery power).
The Vtech Audio/Video Doorbell is simply amazing! You will get a video and wireless doorbell system but it also doubles as a great phone, with so many great features. Definitely do yourself a favor and check it out today! It retails for $119, which is a great price for a doorbell and a phone!
*I received the above product for review. All my opinions are my own and not swayed by outside sources.