Saturday April 27 was opening day at Sesame Place and my parents, Hayley, and I attended the amazing opening day festivities. While my little guy was home (he will come next time), Hayley was so excited leading up to her visit to Sesame Place for a few weeks. The night before we went to Sesame, she actually had trouble sleeping because she was so pumped to visit. Hayley and I have been going to Sesame for the past three years and every time we go, I love seeing the joy in her eyes seeing her favorite characters. She is 4 and she firmly believes that Cookie, Abby, Ernie, Burt, and all her favorites live on Sesame and sleep there. It is funny!
We arrived and it was the most perfect day- 75 degrees to be exact. We went early in the morning so we could spend the whole day seeing Sesame. If we had two days to do it, I would have stayed the whole time. If you are new to Sesame Place, be sure to make a weekend out of it, so you don't miss any of the amazing features at Sesame including the characters, shows, eating experiences, rides, and more.
Our first stop was to see the characters on the main streets of Sesame. All of the characters come out during various times of the day and are there to take pictures with you and your family. The lines to see the characters are short and in no time, your kids will be upfront and personal with their favorites.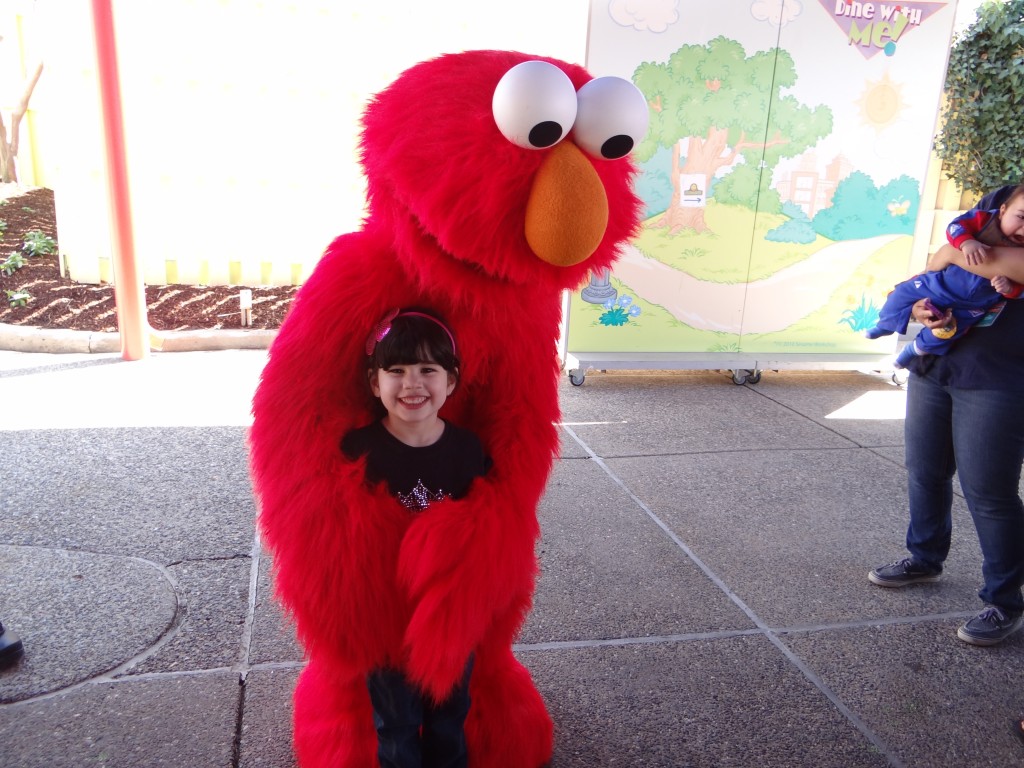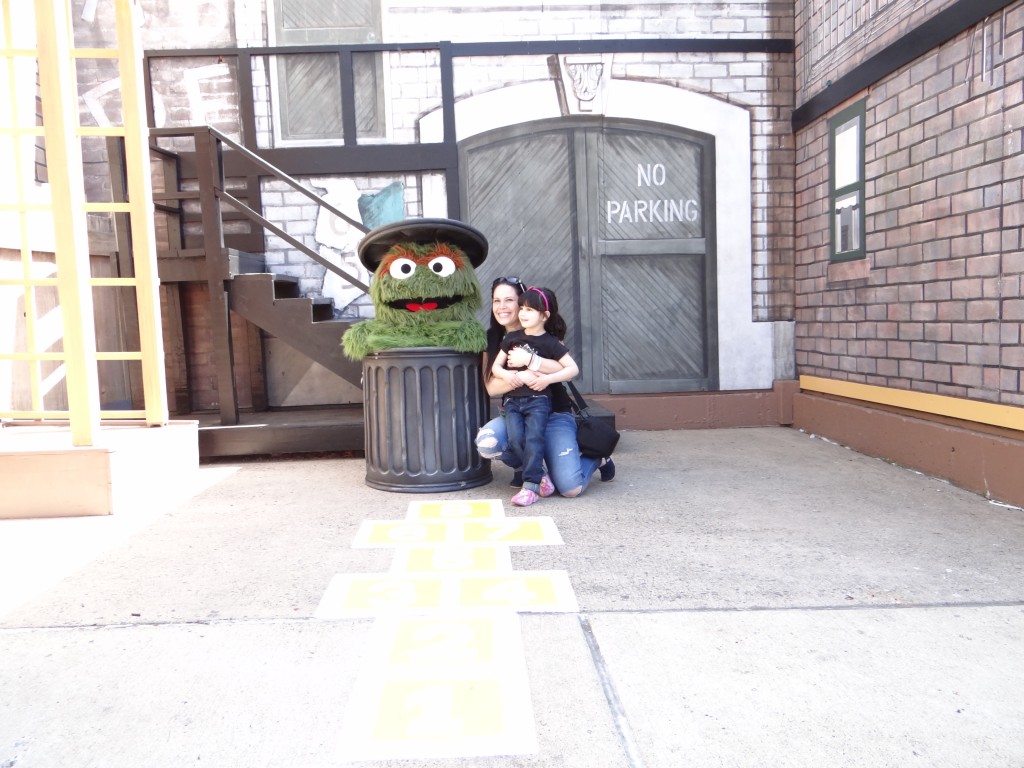 After we did all of the character sightings, Hayley and I went on all the rides. They have an array of rides directly off of the main street to the right, where anyone of any age will enjoy. Flyin' Fish, Big Birds' Balloon Race, Cookie Mountain, Sunny Day Carousel, and Vapor Trail are just some of the rides you will see at Sesame. Each ride features various characters from the Sesame crew so it will keep your kids interested while they are waiting on line. Again the lines go short, and in no time, your kids will be having the time of their lives.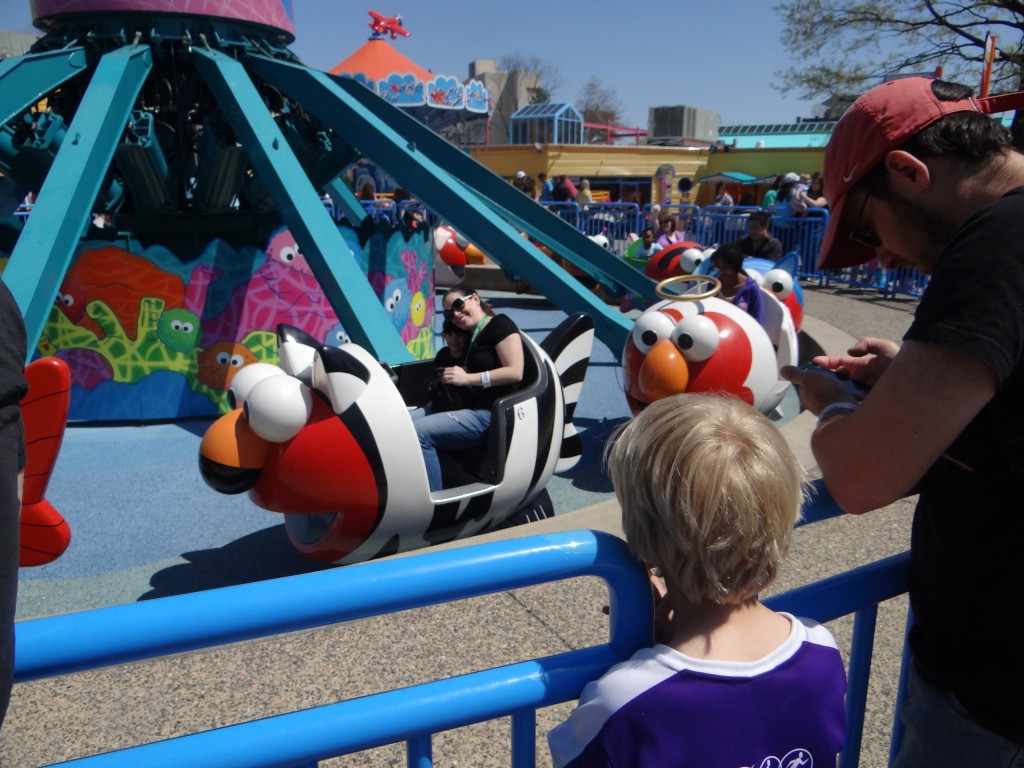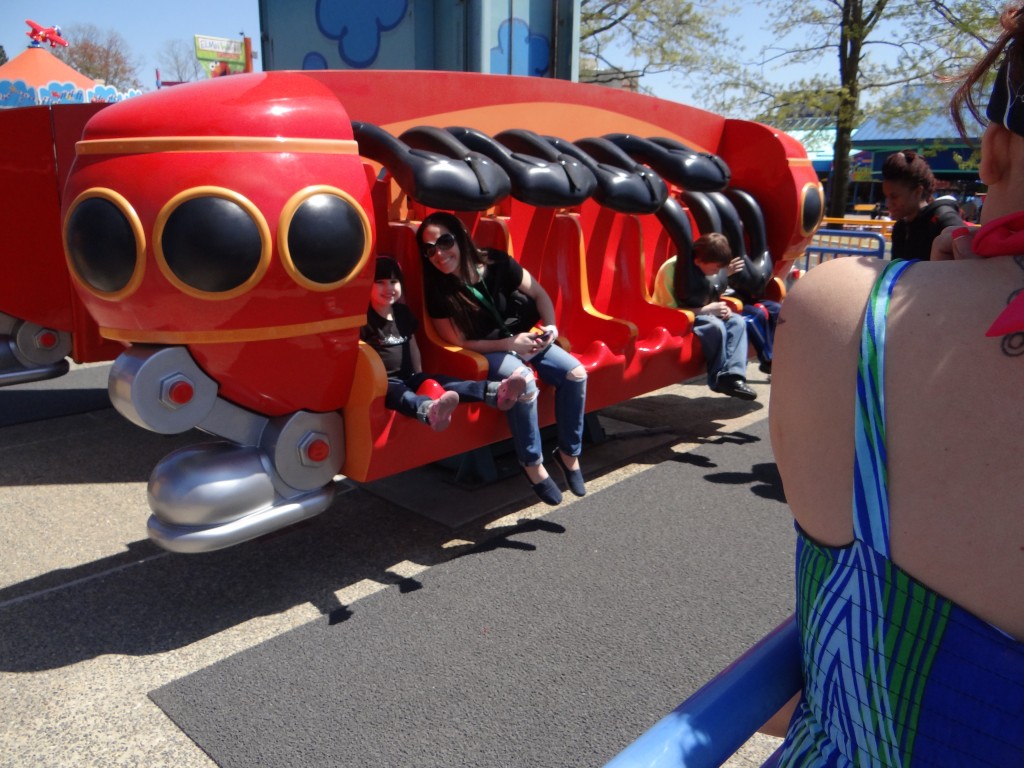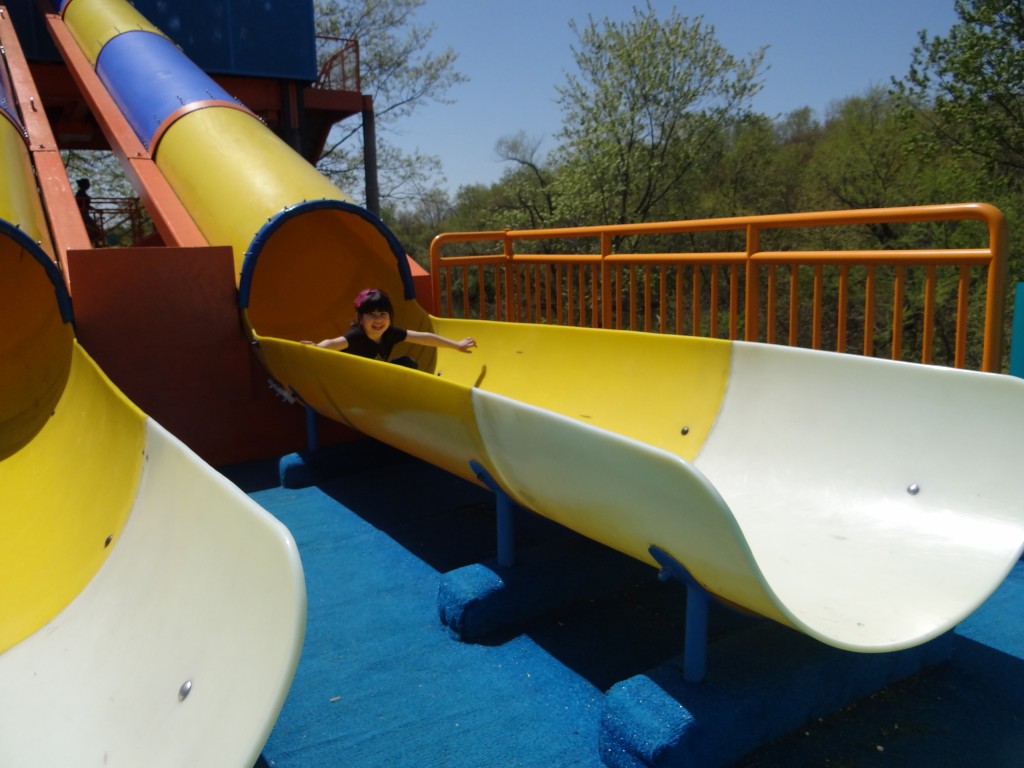 We then went to get something to eat. Hayley was bummed about not doing the Dine with the Characters, which we do every year, but we told her we were waiting to bring Zane along too, so they can all have fun with the characters. Dining with the Characters is open for breakfast, lunch, and dinner at various times during the day at Sesame. Make sure to make your reservation early as these do fill up. The characters will do a fun show and go around, to take pictures with your children. It is not to be missed!
We then went around to see all the great shows at Sesame Place. Every day, there are shows at various theatres inside Sesame featuring all of the Sesame favorite characters. Some of the shows include Let's Play Together!, Elmo Rocks!, and  Elmo's World Live Show! These shows are awesome and range from 20-45 minutes of up and close interaction with the characters. My favorite is Elmo Rocks! That show is incredible from start to finish!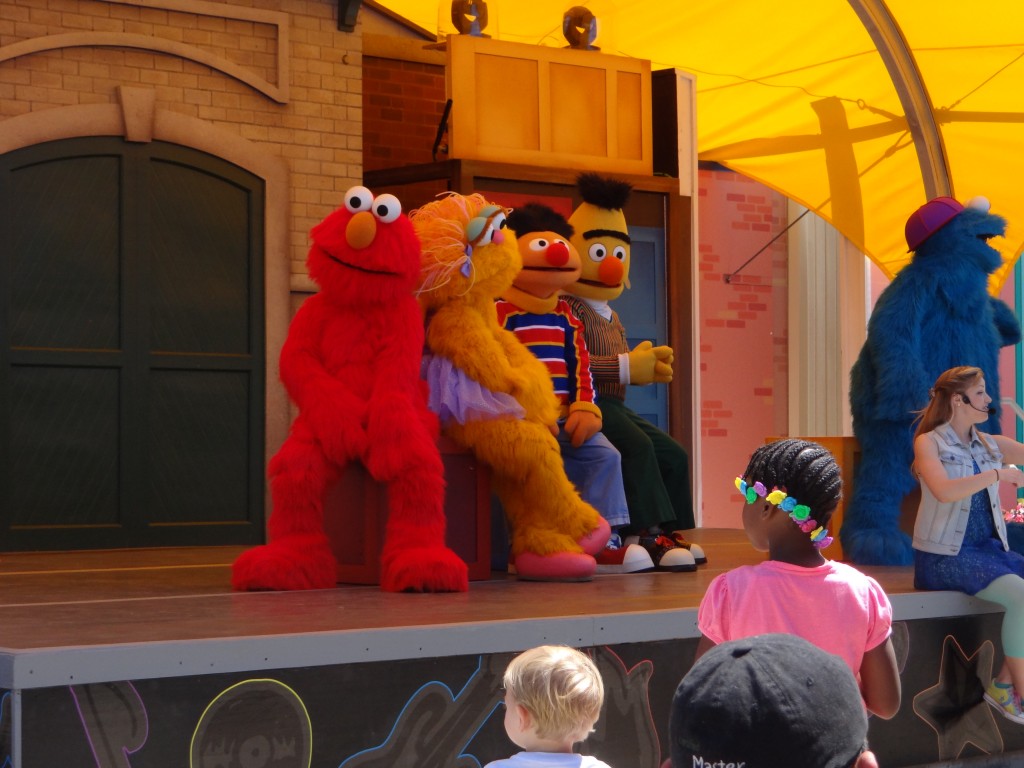 Lastly, you DO NOT want to miss the Neighborhood Parade. The parade usually plays two times during the day and is about 30 minutes along. Laughter, songs, dancing, characters, and fun to be had by all!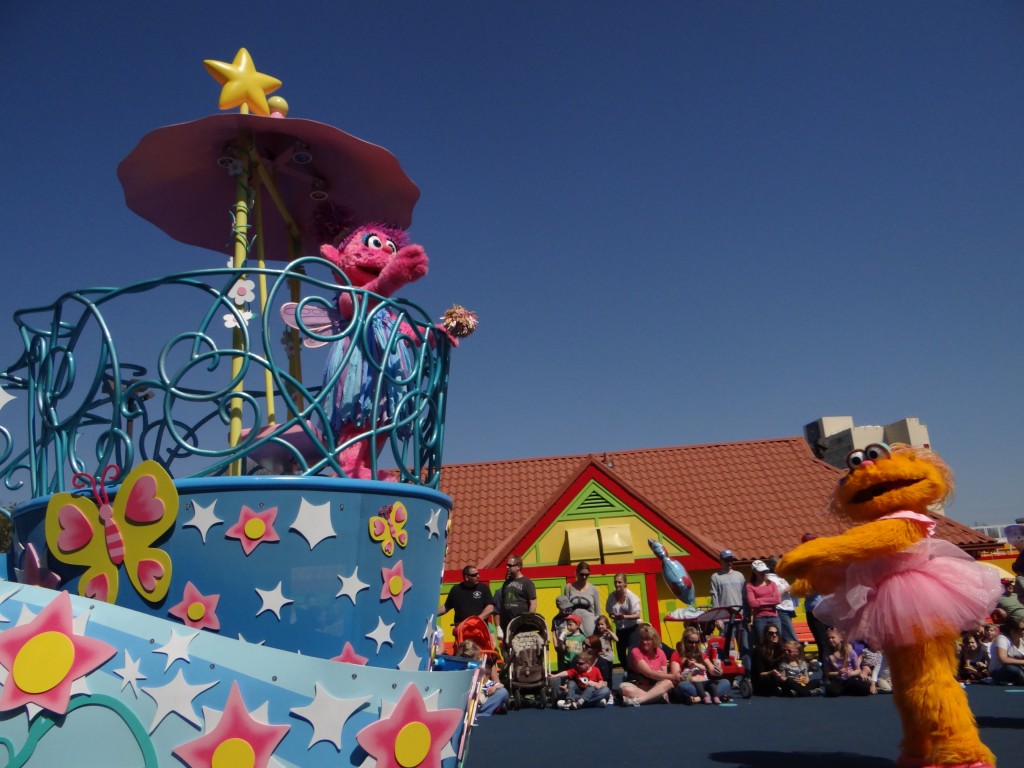 Make sure you visit Sesame Place today and purchase tickets on their website at Sesame Place. This will be a vacation that you do not want to miss! I can't wait to go back and show Zane Sesame next month.  Follow all the fun on Sesame Place twitter feed  @SesamePlace and see more from other ambassadors by searching #SesamePlace on twitter.
*I am a Sesame Place Blog Ambassador. All my opinions are my own and not swayed by outside sources.